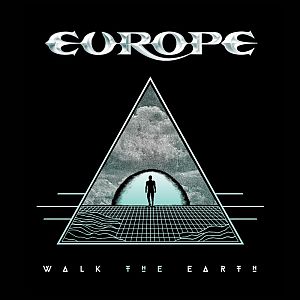 Artist: Europe
Title: Walk the Earth
Genre: Rock / Hard Rock / Classic Rock
Release Date: 20th October 2017
Label: Hell & Back Recordings / Silver Lining Music
Album Review

Swedish hard rock veterans EUROPE released their eleventh full-length album 'Walk The Earth' in 2017. After being founded in 1976, EUROPE soon became an important contributor to classic eighties hard rock. As their 1986 release 'The Final Countdown' turned into a worldwide success, EUROPE began writing music history. But the band did not remain in the past but successfully transported their music to the new millennium with releases like 'Start from the Dark' (2004) to the most recent albums 'Bag of Bones' and 'War of Kings' from 2012 and 2015. Two years later, the time for another award-winning album had come.
'Walk The Earth' starts with the powerful title track, a catchy opener that has way more to offer than keys reminiscent of the eighties. Instead, it highlights Joey Tempest's phenomenal voice while giving John Norum and John Levén room to colour it with modern riffs and harmonies. Funnily enough, the chorus reminds me of 'Centuries' by FALL OUT BOY, being just as catchy. From here, I am taken into 'The Siege', a powerful track with a classic hard rock character, a nice guitar solo, and an overall fantastic rhythm. Here I can breathe in EUROPE's past while at the same time looking straight forward. At this point, I can absolutely understand that 'Walk the Earth' has won a Swedish Grammis award for best rock album.
The following 'Kingdom United', however, takes some time to unfold and reaches me only in the second half. 'Pictures' and 'Election Day' fail to convince me. The former sounds like your typical rock ballad from the eighties and strikes me as flat and uninteresting, and not even the more powerful riffs at the end can change this impression. The latter, 'Election Day', starts more energetically but eventually feels pathetic. After that, the groovy 'Wolves' and the very catchy and driving 'GTO' sound entertaining enough but I don't know what to do with song number eight, 'Haze'. The last minute, especially the drum solo by Ian Haugland, simply loses me. Although Dave Cobb (who has worked among others with Rival Sons and the late Chris Cornell) is an amazing producer, I am not entirely convinced by 'Walk the Earth' when I compare it to 'War of Kings'.
But the genuinely rocky 'Whenever You're Ready' leads to the final track 'Turn to Dust' which has a nice Led Zeppelin flavour. It is melancholic and heavy and without doubt the highlight of 'Walk the Earth'. This is a perfect example for how EUROPE can and should sound nowadays. It has everything, and it has Mic Michaeli behind the keyboards. But this is not enough. And although I can appreciate and admire John Norum's guitar solos and although John Levén delivers beautiful bass lines, the album unfortunately lacks spice. Despite being well produced and arranged, 'Walk the Earth' still feels a bit generic and leaves me somewhat disappointed.
Tracklist

01. Walk the Earth
02. The Siege
03. Kingdom United
04. Pictures
05. Election Day
06. Wolves
07. GTO
08. Haze
09. Whenever you're Ready
10. Turn to Dust
Line-up

Joey Tempest – Vocals
John Norum – Guitars
John Levén – Bass
Ian Haugland – Drums
Mic Michaeli – Keyboard
Websites

http://europetheband.com / https://www.facebook.com/europetheband
Cover Picture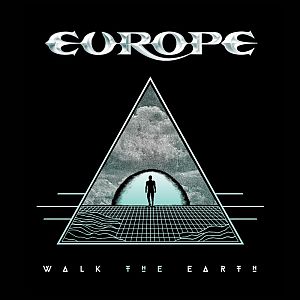 Rating

Sound: 8
Music: 6
Total: 7 / 10
See also (all categories):