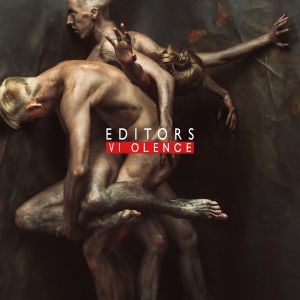 Artist: Editors
Title: Violence
Genre: Alternative Pop / Alternative Rock
Release Date: 9th March 2018
Label: Pias
Album Review

From the beginning it seemed that EDITORS would outlive and outlast many of their contemporaries, chiefly because, despite wearing their influences very noticeably on their sleeves, their distinct sound has evolved and had many a good kicking-about, with a kind of loveable arrogance that rejects trends or musical compartments. Cool, by not being cool, they've yet to write the perfect album, having instead had flashes of genius along the way, some excellent singles, and a tendency to swing between guitar alt-rock and synth-pop in a manner that produces mixed results. At least they have a go though. No-one wants the same album twice, right?
'Cold' might very well be the only opening track on an album that uses the word "mollycoddled", but it's an attractive enough little pop gem. Skipping synth breaks and skittering percussion give way to a soaring and memorable vocal helped along by a smattering of well-placed "hey hey"s, which always do the trick nicely. 'Hallelujah (So Low)' starts in a similar vein until it goes all massive and noisy and becomes a big showing-off rock song for a bit. Because it can, and it wants to. Admirable! The title track is sparse and melancholic, yet strangely uplifting - easily the most EDITORS sounding song on the album. And 'Darkness At The Door' is pleasant enough, a sneaky little earworm that's much better than it first sounds. The only danger on 'Violence' seems to be a tendency for lightweight, disco-pop arrangements - see the rather hideous 'Nothingness' - which so marred their last album. It doesn't need to be all gloomy doom and chin-stroking of course, but burying some good melodies in flippant pop fripperies seems a shame.
'Magazine', however, absolutely sparkles, and is perfect single material, swelling and swaggering towards a big, fat chorus. 'No Sound But The Wind' follows, a gentle, piano-led ballad that's well placed and always threatening to break-out and become huge - credit to the band that they keep it restrained, and it's a better song because of it. Beautiful. Equally impressive is the late-night weariness of 'Counting Spooks', Tom Smith singing "this city is tired, like we are" as if he really, really means it. Get this man a Red Bull! 'Belong' rounds off a compact and taut album, its simple, dark beginning, repetitive and gorgeously hypnotic, giving itself away to a more meaty chorus and a steadily growing groundswell of instrumentation that peaks spectacularly at six minutes. It's a remarkable song, and shows just what kind of a grasp EDITORS have on these kind of mini-dramas, knowing exactly when to breathe in, and when to let it all out.
'Violence' then, joins the gang admirably. It's not a perfect album, but it's certainly good enough to keep propelling the band forwards, interesting and varied enough to make the faithful happy and slyly experimental enough to win a few new recruits.
Tracklist

01. Cold
02. Hallelujah (So Low)
03. Violence
04. Darkness At The Door
05. Nothingness
06. Magazine
07. No Sound But The Wind
08. Counting Spooks
09. Belong
Line-up

Tom Smith - lead vocals, guitar, piano
Russell Leetch - bass guitar, synthesizer, backing vocals
Ed Lay - drums, percussion, backing vocals
Justin Lockley - lead guitar
Elliott Williams - keyboards, synthesizers, additional guitar, backing vocals
Website

http://editors-official.com / https://www.facebook.com/editorsmusic
Cover Picture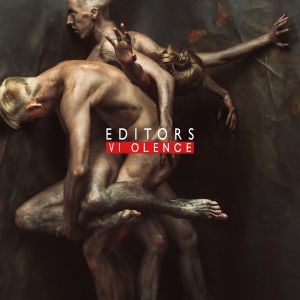 Rating

Music: 8
Sound: 8
Total: 8 / 10