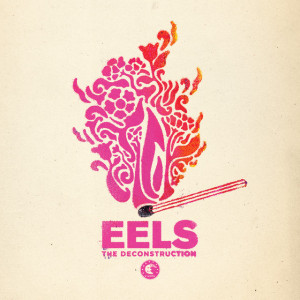 Artist: Eels
Title: The Deconstruction
Genre: Indie Rock
Release Date: 6th April 2018
Label: Pias Coop / E-Works
Album Review

EELS was founded in California back in 1995 by a multi-instrumentalist Mark Oliver Everett. After more than twenty years Everett, also known as E, is the only member of the original band left. His music is full of reflexive thoughts, concerns about family, death and love, which seem to have always found its way to the listeners' hearts. Seven of twelve studio albums of his made it to the Billboard 200. 'The Deconstruction' was released after a four years pause and is presented rather as an accident. Everett's been through a lot and was writing songs with no scheduled plans of publishing and ideas to retire the music.
The current album consists of fifteen tracks that were supposed to rock, to lull and to make you think. It feels like the record absorbed this unstable atmosphere and the spirit of constant changing. "The world is a mess. But the change starts in your own backyard" - assures Everett. He calls himself an optimist and believes that music still might help people. "The world is going nuts. But if you look for it, there is still great beauty to be found. Sometimes you don't even have to look for it. Other times you have to try to make it yourself. And then there are times you have to tear something apart to find something beautiful inside." The deconstruction of the existing world and image of self begins as soon as you push the play button.
"I tell you nothing changes till you start to break it down" - is the line of the song. And this is a red line going through the whole album. The tracks are just like the little pieces "they're made of what I was before I had to break it down." The other point of E's is just to try to be kind. "Nobody has it easy, however their story may appear from a distance. So why not try to be nice? Starting with yourself. That's a nice change for the world right there. Good things will grow out of that." Musically EELS is somewhere between the Cake and the later Beatles. While there are some songs will definitely rock you, say 'Bone Dry' or 'Today Is the Day', tracks, like 'Be Hurt' could be a great example of the Liverpool four from times of 'Let it be'. And 'The Epiphany' and 'Archie Goodnight' are beautiful quiet pieces that might lull not only a little Archie, but also grown-up listeners.
Videos: https://youtu.be/l6CNDk4yJnU / https://youtu.be/qx3sKPoeOis
Tracklist

01. The Deconstruction
02. Bone Dry
03. The Quandary
04. Premonition
05. Rusty Pipes
06. The Epiphany
07. Today Is the Day
08. Sweet Scorched Earth
09. Coming Back
10. Be Hurt
11. You Are the Shining Light
12. There I Said It
13. Archie Goodnight
14. The Unanswerable
15. In Our Cathedral
Line-up
E - Guitar, vocals, production
Koool G Murder - Bass guitar
P-Boo - Guitar, bass guitar, keyboards, drums
with The Deconstruction Orchestra & Choir
Website

http://www.eelstheband.com / https://www.facebook.com/THEEELS
Cover Picture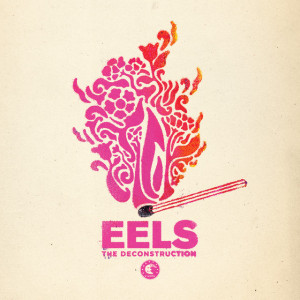 Rating

Music: 9
Sound: 9
Total: 9 / 10