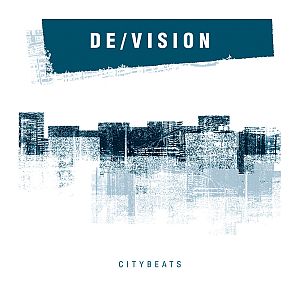 Artist: De/Vision
Title: City Beats
Genre: Synth Pop / Electronic
Release Date: 22nd June 2018
Label: Popgefahr Records
Album Review

On may the 25th May 2018, the first single release, 'They Won't Silence Us', from the brand-new DE/VISION album 'City Beats' already promised a big and brilliant Synth Pop album. As the name is telling us it is full of urban beats and so its no wonder that the first track 'In The Still of the Night' directly starts typical melodic and powerful and guides to the dancefloor. With 'Joys of Paradise' comes a very dreamy but still packed with perfect rhythms track. It looks like Steffen's voice becomes more powerful with each new made track. There are not many bands out there with 30! years of being on stage and releasing always better Long players.
Number three is 'Dystopia' which is very melancholic but still very vigorous. It was a great decision to keep Ken Porter and Stan Cotey as producers even though it was a bit difficult with sending the files to each other and the release was delayed. Next up is 'They Won't Silent Us' which is obviously very socio-critical and shows that music is there to express the concerns from all of us or of the society and not only for love, peace and harmony. Thomas Adam is very talented in writing lyrics. Next up is 'Not in my Nature' and is very melodic and is very catchy song with typical great DE/VISION arrangements and a chorus made do dance and have fun. 'The Brightest Star' is starting with organ Synthesizers and is so powerful. Keth's Vocals sound so grandiose and grounded. Absolutely great track!
Number seven, 'Under Heavy Fire', starts very melodic and spherical and leads to expressive vocals and sounds, even though it's also a bit melancholic. With 'A Pawn in the Game' comes a happy, bouncy and rhythmic Synth Pop song - a very catchy earworm-character song. Next up is 'A Storm Is Rising' and as the title is promising it is rougher in sound with edges and corners and has some guitar sounds which I always like very much and the vocals are also very strong and packed. Last track is 'Last Goodbye' which completes with awesome Synth sounds and warm vocals their new best album ever. 'City Beats' is the "Must Have" Synth Pop album this year and the ltd. edition awaits us with three more Synth Pop Diamonds (I'm sure of that) and two special versions of 'They Won't Silence Us'. So then we all should buy the ltd. edition then!
Tracklist


01. In The Still Of The Night
02. Joys Of Paradise
03. Dystopia
04. They Won't Silence Us
05. Not In My Nature
06. The Brightest Star
07. Under Heavy Fire
08. A Pawn In The Game
09. A Storm Is Rising
10. Last Goodbye
Bonus CD (Limited Edition only)

01. They Won't Silence Us (Short Cut)
02. Reclaim Your Throne
03. I Don't Believe In A Broken Heart
04. A Demon's Hand, Buddha's Heart
05. They Won't Silence Us (Extended Version)
Line-up

Steffen Keth
Thomas Adam
Website

www.devision-music.de / https://www.facebook.com/DEVISION-24741337633/
Cover Picture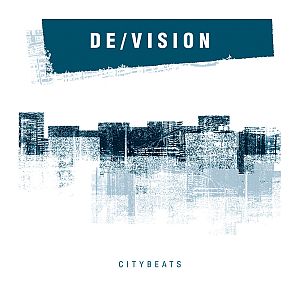 Rating

Music: 10
Sound: 10
Total: 10 / 10
Tour Dates


21.04.2018 – Moscow (RU), ZIL Arena
22.04.2018 – St. Petersburg (RU), Club Opera
05.10.2018 – Munich (GER), Backstage
06.10.2018 – Erfurt (GER), HSD Gewerkschaftshaus
13.10.2018 – Hamburg (GER), Markthalle
20.10.2018 – Rüsselsheim (GER), Das Rind
09.11.2018 – Hanover (GER), MusikZentrum
10.11.2018 – Oberhausen (GER), Kulttempel
21.12.2018 – Berlin (GER), Columbia Theater
22.12.2018 – Berlin (GER), Columbia Theater
26.01.2019 – Warsaw (PL), Progresja
01.02.2019 – Bischofswerda (GER), Eastclub
02.02.2019 – Leipzig (GER), Werk 2
Susanne Schaller (DJane Immortelle)