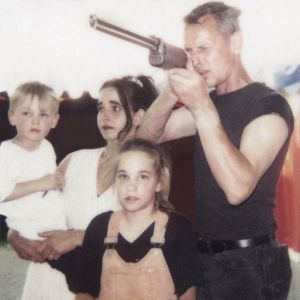 Artist: Drangsal
Title: Zores
Genre: Alternative / Indie / New Wave / Post Punk
Release Date: 27th April 2018
Label: Caroline International
Album Review

DRANGSAL aka Max Gruber is a German singer and musician who had a great start of his musical career so far and is a promising musician. His first album, 'Harieschaim', debuted in 2016 and reached the position 29 in the German Album Charts while the second and latest release, 'Zores', even climbed to position 12. While 'Zores' is just the second album that was released by DRANGSAL, he can already look back on a very impressive list of collaborations like the ones with LESLIE CLIO, CASPER and even TOKIO HOTEL.
The first song on the album, 'Eine Geschichte', is a spherical intro that introduces the listeners to the album. 'Jedem Das Meine' has a Punk-Rock attitude and a really nice rhythm that makes you wanna dance and brings you instantly in the 80ies club atmosphere of my parents' generation. Powerful vocals and rocking guitars. Great mix here. The vocals in the next song, 'Und Du Vol. II', remind me slightly of the young Farin Urlaub, front singer of the popular German Punk-Rock band DIE ÄRZTE.
'Magst Du Mich (Oder Magst Du Bloß Dein Altes Bild Von Mir)' is more the teenage New Wave / Rock 80ies song, bringing good mood and a little bit of nostalgia to those who experienced their first love back in the 80ies. Also 'Sirenen' continues in this vibe of the first teenage summer parties. 'Turmbau Zu Babel' and also 'Weiter Nicht' remind of a mix from an early 80ies DIE ÄRZTE song and 80ies Synth Pop. 'Laufen Lernen' is more driven with all the 80ies attitude in it. Feels like time travel! A powerful and confident song. The next song 'Arche Gruber' switches to English lyrics and more emotional, dramatic vocals and melody. 'Gerd Riss' plays with repeating lyrics and creates a different, more melancholic atmosphere in this indie song.
'All The Poor Ships At Sea' is a synth and guitar ballade, soft and melancholic, giving the listener time to rest and dream yourself away on an imaginary ship. The album closes with the powerful 'ACME', a song with a lot more darkness than all the other songs of the album contain, literally giving the album an end with a psychedelic touch. While usually not listening to the kind of music that DRANGSAL creates that much, it is a really enjoyable, fresh album that combines pure 80ies sound, the melancholy of indie and wave music and punk rock guitars to a completely new experience in 2018.
Tracklist

01. Eine Geschichte
02. Jedem Das Meine
03. Und Du Vol. II
04. Magst Du Mich (Oder Magst Du Bloß Dein Altes Bild Von Mir)
05. Sirenen
06. Turmbau Zu Babel
07. Weiter Nicht
08. Laufen Lernen
09. Arche Gruber
10. Gerd Riss
11. All The Poor Ships At Sea
12. ACME
Line-up

Max Gruber
Website

https://www.drangs.al / https://www.facebook.com/frucadeodereierlikoer
Cover Picture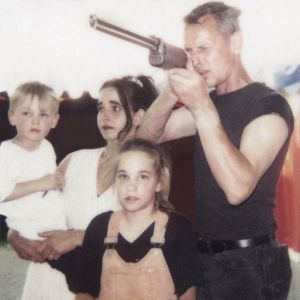 Rating

Music: 8
Sound: 9
Total: 8.5 / 10