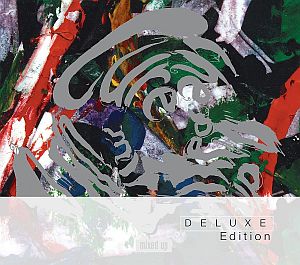 Artist: The Cure
Title: Mixed Up / Torn Down
Genre: New Wave
Release Date: 22nd June 2018
Label: Polydor (Universal Music)
Album Review

Announced a long time ago (alongside with the 'Paris' and 'Show' Live albums and many other back catalogue references), and as many Robert Smith projects, everyone lost faith in having this 'Mixed Up' album re-mastered one day. And to be fair, it was worth waiting! Originally released back in 1990, between 'Disintegration' and 'Wish', 'Mixed Up' is a compilation of both remixes released and, at the time, newly made ones as well as a new track, 'Never Enough'. Some remixes were even re-recorded at the time as original tapes were lost.
This re-mastered edition is enriched by no less than two additional CDs: One with remixes released during the 80's and that didn't make it to the final compilation track list or remixes released as B Sides for both 'Never Enough' and 'Close To Me (Remix)' singles released to promote 'Mixed Up', and… probably the most important one… a third one entitled 'Torn Down' with tracks newly remixed by Robert Smith himself.
CD One and Two remind us how creative and innovative remixes were in the 80's. As for many bands at that time, from DEPECHE MODE to SIMPLE MINDS, EURYTHMICS to U2 or DURAN DURAN, remixes were not outsourced to DJ's, most of them not even being musicians, but produced by the band themselves. They were using extended versions to expand their ideas and develop songs far beyond the 4/5 minutes single format. And of course, as per the song in itself, what's left to say when you've listen to those masterpieces such as 'Lullaby', 'Pictures Of You', 'Close To Me' and so many more?
It's been 10 years since the release of THE CURE's last studio album to date, '4:13 Dreams', so, 'Torn Down' is the closest you can get to a some newly recorded songs. And the result is excellent. If CD One and Two are very diverse in style, which is logical as they were produced through a 10 years' era, this new collection is coherent, giving a real album feeling to it, which is a real challenge as Robert Smith decided to remix one song from each album of the band. Robert picked a lot of album tracks such as 'The Edge Of The Deep Green Sea', 'Want', 'Lost' or 'The Drowning Man', to name a few even though some singles are there too ('Three Imaginary Boys', 'Never Enough', 'Cut Here').
There's obviously a lot of electronic (most of solo works or collaborations from Robert are very electronic) mixed with guitars and basses. No surprise Robert tried to convince Alan Wilder to join THE CURE after he departed from DEPECHE… How can you rate such a collection other than 10? Let's hope now that, as Robert recently stated in some interviews, this project and the actual live shows gave him the envy to work on a new album and that the studio time booked for the band will result in a REAL new album rather sooner than later. But with Robert, you never know…
Tracklist

CD1: Remixes 1982-1990: Mixed Up

01. Lullaby (Extended Mix)
02. Close To Me (Closer Mix)
03. Fascination Street (Extended Mix)
04. The Walk (Everything Mix)
05. Lovesong (Extended Mix)
06. A Forest (Tree Mix)
07. Pictures of You (Extended Dub Mix)
08. Hot Hot Hot!!! (Extended Mix)
09. The Caterpillar (Flicker Mix)
10. In Between Days (Shiver Mix)
11. Never Enough (Big Mix)
CD2: Remixes 1982-1990: Mixed Up Extras 2018

01. Let's Go To Bed (Extended Mix 1982)
02. Just One Kiss (Extended Mix 1982)
03. Close to Me (Extended Mix 1985)
04. Boys Don't Cry (New Voice Club Mix 1986)
05. Why Can't I Be You? (Extended Mix 1987)
06. A Japanese Dream (12" Remix 1987)
07. Pictures of You (Extended Version 1990)
08. Let's Go To Bed (Milk Mix 1990)
09. Just Like Heaven (Dizzy Mix 1990)
10. Primary (Red Mix 1990)
11. The Lovecats (TC & Benny Mix 1990)
CD3: Torn Down : Mixed Up Extras 2018

01. Three Imaginary Boys (Help Me Mix)
02. M (Attack Mix)
03. The Drowning Man (Bright Birds Mix)
04. A Strange Day (Drowning Waves Mix)
05. Just One Kiss (Remember Mix)
06. Shake Dog Shake (New Blood Mix)
07. A Night Like This (Hello Goodbye Mix)
08. Like Cockatoos (Lonely in the Rain Mix)
09. Plainsong (Edge of the World Mix)
10. Never Enough (Time to Kill Mix)
11. From the Edge of the Deep Green Sea (Love in Vain Mix)
12. Want (Time Mix)
13. The Last Day of Summer (31st August Mix)
14. Cut Here (If Only Mix)
15. Lost (Found Mix)
16. It's Over (Whisper Mix)
Line-up

Robert Smith - Lead vocals, guitar, six-string bass, keyboards
Simon Gallup - Bass guitar, six-string bass, keyboards
Roger O'Donnell - Keyboards
Jason Cooper - Drums, percussion
Reeves Gabrels - Guitar, six-string bass
Website

http://www.thecure.com / https://www.facebook.com/thecure
Cover Picture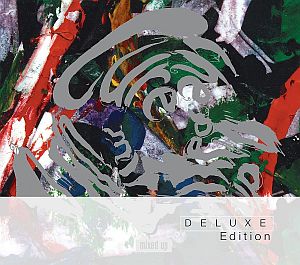 Rating

Music: 10
Sound: 10
Extras: 10
Total: 10 / 10