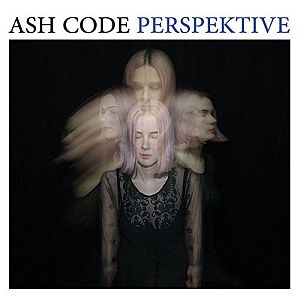 Artist: Ash Code
Title: Perspektive
Genre: Darkwave / Synth Pop
Release Date: 18th May 2018
Label: Swiss Dark Nights / Audioglobe
Album Review

ASH CODE caught the wave a few years back on a resurgent interest in minimalist, ice-cold synth pop. As is so often the case, when the wave breaks, the weak are left floundering in the surf, and those with bigger and better ideas continue on their way in a kind of musical survival of the fittest. And so it's good news that Italy's ASH CODE are still with us, and presenting album number three with a cool confidence that set them apart from the beginning.
The overall sound is essentially the same, but there's a maturing in the song-writing, an added element of the grandiose, a deeper and darker atmosphere. See opening track 'Glow' with the desperate, haunting plea "Give me my life back" repeated over a sinister synth riff, or on the appropriately titled 'Icy Cold' which shuffles and shivers along with urgency and menace. 'Betrayed' is one of a number of songs on 'Perspektive' that would make for a good single, and despite the almost smothering feeling of wonderful misery here, this is an album that surprisingly lends itself to the dancefloor. Indeed it comes furnished with a number of remixes that certainly push things in that particular direction.
So what else do we have here? A meaty, beaty chorus in the excellent 'Flesh And Words', and the initial somewhat ineffectual dirge of 'Disease' which thankfully improves as it morphs into something nabbed straight from the SISTERS OF MERCY album 'Floodland'. And the title track is in a whole world of its own. Sung by Claudia, in German, its stuttering beat underpins a darkly majestic soundscape of despair and longing. It's stunning. The use of male and female vocals works equally well on 'If You Were Here', unexpected wonky synths keeping this one afloat.
It's surprising at times how a band can recreate a sound from the past, and it might not necessarily be a good thing. But if hazy, early-Eighties clubs were your thing, then the nostalgia of 'Rivers' will light up your little black hearts and make you want to dance all night and drink Snakebite until you pass-out. Perhaps 'Black Gloves' is a pastiche too far however.
Things round of nicely with the spooky 'Redeem Yourself' and the abrasive, yet powerful glacial surge of 'Lie' which has a foot in just about every decade electronic music has dared to tread, but still comes up smelling of now. It's a nod to what could be next for ASH CODE as they have proved their mastery of the retro-synth sound, and can now develop into a more confident, less self-conscious unit. All the signs are here, on 'Perspektive', that ASH CODE are opening themselves up to be less of a niche band, and more a band of importance and vision, with any number of directions to head in, all the while retaining an increasingly robust identity.
Tracklist

01. Glow
02. Icy Cold
03. Betrayed
04. Flesh And Words
05. Disease
06. Perspektive
07. If You Were Here
08. Rivers
09. Black Gloves
10. Redeem Yourself
11. Lie
Line-up

Alessandro Belluccio - Vocals, Drum machine
Claudia Nottebella - Synthesizer, Vocals
Adriano Belluccio - Fender VI
Website

http://www.ashcode.eu / https://www.facebook.com/ashcodemusic
Cover Picture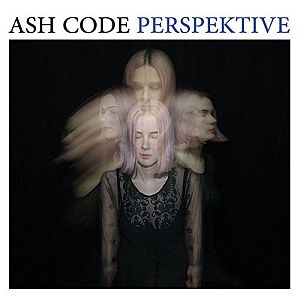 Rating

Music: 8
Sound: 8
Total: 8 / 10
See also (all categories):