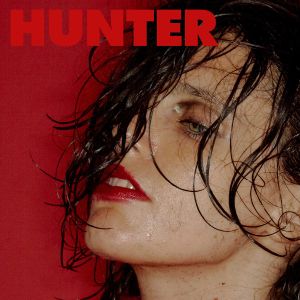 Artist: Anna Calvi
Album: Hunter
Genre: Indie Rock / Alternative
Release Date: 31st August 2018
Label: Domino Records
Album Review

The British musician learned violin and then later guitar in her early childhood. She finished her music studies with the focus on violin and guitar in 2003 and graduated with honours with a Bachelor of Arts in Music. After that she worked as a guitar teacher in order to finance her musical career. Since 2006 she performed with several bands as well as solo artist. Later she met multi- instrumentalist Mally Harpaz and drummer Daniel Maiden - Wood who are, alongside with Alex Reed on keyboards, now part of her band. Despite starting so young with playing instruments it was only in her twenties when she started to sing. But from then on she trained intensively on her voice. In 2010 she was supporting act for several bands like INTERPOL, THE ARCTIC MONKEYS and GRINDERMAN. Her self-titled debut album was released in 2011 and was critically acclaimed.
Her second album followed in 2013 and the perception was similar positive. Both albums were nominated for the Mercury Awards and her first album got even a British nomination for the "Best Breakthrough Artist". Before releasing now her third album she worked together with BRIAN ENO, MARIANNE FAITHFUL and DAVID BYRNE on her EP 'Strange Weather'. The title track is a haunting interpretation of the KEREN ANN song. After DAVID BOWIE's death she teamed up with AMANDA PALMER and JHEREK BISCHOFF and a wonderful tribute EP was released in February 2016 backed up by AMANDA's crowd-funding platform on Patreon. A live appearance at BBC Proms followed. Last year she composed the music for 'The Sandman', an opera directed by ROBERT WILSON.
According to ANNA CALVI this album is about self-discovery, an inner journey where she discovers and explores her dichotomy. This process was induced after her eight years lasting relationship ended and after moving to Strasbourg to start a new life with her French girlfriend. Her new partner encouraged her to scrutinise her socialisation as a woman and how society still thinks how girls/ women and boys/ men should be, also what it means to be queer. Thus the concept of the album is to overcome the role models of female and male attributes but to embrace the features everyone has like feeling weak and strong, being active and passive, etc... This process inspired her to create her third album - a very intimate one where she rediscovers her sexuality, her body and lust in a new way.
The album was produced by Nick Launay in the Konk-studio and ANNA and her band were supported by PORTISHEAD's Adrian Utley on the keyboards and Martyn Casey (THE BAD SEEDS) on bass guitar. Subtle guitar sounds open the first the song accompanied by powerful drums before she starts to sing. Once more it shows what a beautiful and expressive voice ANNA has. The title track, 'Hunter', is a more serene song and describes that a woman is not only a passive "object" but can be a hunter as well. The next song is already launched as the first single of the album and is a plea to accept that a person has female and male sides and to overcome the gender specific socialisation by oppressing one side. With the guitar accords at the beginning of the fifth song I was strongly reminded of the 'Strange weather' cover. Though I don't find it that strong as her cover song, this one is a very sensual song which makes you really imagine a scene in the water of a swimming pool.
The next song describes that a woman can feel mighty, as someone who can also be a leader and live openly out her sexual needs. Musically it is underlined with a thriller like arc of suspense with an interlude of a harsh sounding guitar. The next song is about playing with the gender specific traits - being more male in one moment and in the other more female again. The following song is more up-tempo and driving with some more contemplative parts in it. The second to last song is an acoustic song - just the gentle voice of ANNA CALVI accompanied mainly by an acoustic guitar and close to the end a very restrained violin. The album closes with a spherical like ballad.
After her first excellent albums and having her other projects and collaboration in the back of my mind the expectation for this album have been high. But personally I have to say that I'm quite disenchanted. It's a nice album for sure but I see it more as a concept album where not really one song is that outstanding that you can't get it out of your head.
Tracklist

01. As a man
02. Hunter
03. Don't beat the girl out of my girl
04. Indies or paradise
05. Swimming pool
06. Alpha
07. Chain
08. Wish
09. Away
10. Eden
Line-up

Anna Calvi - Vocals, guitar
Mally Harpaz - Percussions, harmonium, tuned percussion, bass, piano
Daniel Maiden - Wood - Drums
Alex Reed - Keyboard
Website

http://annacalvi.com / https://www.facebook.com/annacalvi
Cover Picture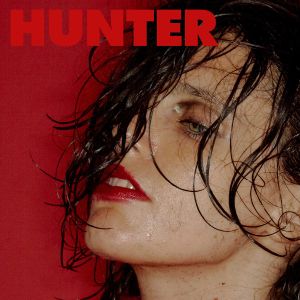 Rating

Music: 6
Sound: 10
Total: 7.5 / 10