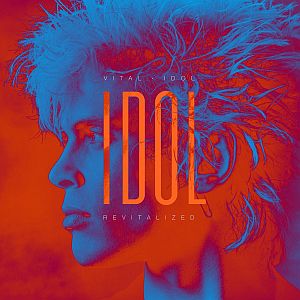 Artist: Billy Idol
Title: Vital Idol: Revitalized
Genre: Punk / Rock
Release Date: 28th September 2018
Label: Capitol / Universal Music
Album Review

More than 30 years after the legendary release of the genre-limits-breaking 'Vital Idol', the compilation comes with a new livery. 'Vital Idol: Revitalized' brings us eleven brand new remixes of Billy's famous hits.
The album is starting with 'White Wedding' (CRAY Remix) which directly makes clear that once again BILLY IDOL strikes a blow for mixing genres like Dance and Punk-Rock. First it sounded a bit strange to me but it is done very well. Song number two is 'Dancing With Myself' (RAC Remix) and here we have the main focus on that clear and great voice of BILLY IDOL paired with some new elements. Not missing the whole power. Track number three is 'Eyes Without A Face'(Tropkillaz Remix) which is starting with spherical synthesizer sounds leading to the heart of that awesome ballad we all know very well. I'm not a fan of any remixes most of the time but so far, I have to admit that here remixing the songs made them to great modern songs.
Next song is 'Rebell Yell' (The Crystal Method Remix) and that starts a bit smooth but then we directly hear those familiar guitars and interesting electronic sounds. It is sounding a bit tinny to me. Song number five is '(Do Not) Stand In The Shadows' (Moby Remix) and here we have as we guessed Moby remixing and as we expected we have experimental sounds paired with the feeling of the original "Idol" sound. So far, my favourite. Next one is 'Flesh For Fantasy' (St. Francis Hotel Remix) which is starting with strong guitars and paired with typical dance elements. The chorus is keeping the heart of the original song in a brilliant way. Song number seven is 'Catch My Fall' (Juan Maclean Remix) and this one is coming with spherical and grounded synthesizer sounds going over into very melodic and danceable chorus which is holding the heart of the 80ies still. Next favourite found!
Song number eight is 'One Breath Away' (Paul Oakenfold Remix) which is starting like a flawless dance song. The whole track sounds like it should be… like it was never done different. Reminding me on my visits in the clubs. Fits perfect! Next song is 'To Be A Lover' (DJDS Remix) and that song is packed with break-beats and sounds not that familiar to me. 'Don't Need A Gun' (Shiba San Remix) follows. This one ties well on the song before. Some kind of simple dance and house elements but also not my taste. And last track is 'Hot In The City' (Shotgun Mike Remix). The original song I will always associate with the TV series 'Booker' and with that background we have here a sonic image of some Caribbean nights on the beach.
All in all, this here is a great remix album and for true fans an album you should buy. It will also be released on 180 g Vinyl double LP on 16th November 2018. Also you have interesting remixes on the digital version like 'Mony Mony' exclusive remixed by Steve Stevens and BILLY IDOL. Great remix album!
Tracklist

01. White Wedding (CRAY Remix)
02. Dancing With Myself (RAC Remix)
03. Eyes Without A Face (Tropkillaz Remix)
04. Rebel Yell (The Crystal Method Remix)
05. (Do Not) Stand In The Shadows (Moby Remix)
06. Flesh For Fantasy (St. Francis Hotel Remix)
07. Catch My Fall (Juan Maclean Remix)
08. One Breath Away (Paul Oakenfold Remix)
09. To Be A Lover (DJDS Remix)
10. Don't Need A Gun (Shiba San Remix)
11. Hot In The City (Shotgun Mike Remix)
BONUS TRACKS [Digital version only]

12. Mony Mony (Idol/Stevens Remix)
13. One Breath Away (Paul Oakenfold Extended Remix)
14. (Do Not) Stand In The Shadows (Moby Remix) (Half Time Version)
15. Save Me Now (Lost Dog Remix)
Line-up

Billy idol
Steve Stevens
Steven McGrath
Billy Morrison
Erik Eledenius
Paul Trudeau
Website

http://billyidol.net / https://www.facebook.com/BillyIdol
Cover Picture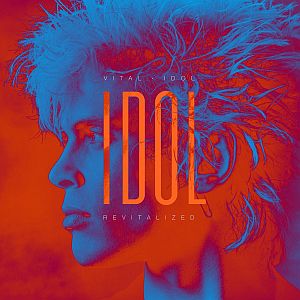 Rating

Music: 8
Sound:9
Total: 9 / 10
See also (all categories):