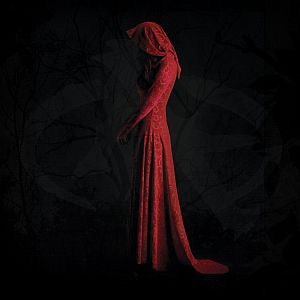 Artist: The Awakening
Title: Chasm
Genre: Dark Future Rock / New Wave / Goth Rock
Release Date: 26th November 2018
Label: Intervention Arts
Album Review

THE AWAKENING was founded by Ashton Nyte in 1996 in Johannesburg, South Africa. The first album of the all-rounder was released just one year later, in 1997, titled 'Risen', a Goth Rock and guitar inspired debut. Some of the best-known songs are probably 'The Dark Romantics' and 'The Needle And The Gun'. 'Chasm' is the 9th album by THE AWAKENING, official release date: 26th November 2018. Ashton Nyte started a successful crowdfunding campaign prior to the release and announced that he is going to plan a world tour in 2019.
'Other Ghosts' is the album's opener and starts with a beautiful guitar and this deep voice that produces instant shivers. Other ghosts starts so peaceful and its highlight is the heavenly pure chorus. 'Shore' - also the first single from the upcoming album - is faster and makes you whip with your feet immediately. The chorus is super catchy and reminds me of a movie soundtrack in the early 90ies? No idea which one, it's just an association that immediately comes to my mind while listening to it. Oh this voice can make you really excited. And how this 'About You' is sang here. Holy!
'Raphael Awake' has again this vibe that brings me in my past. This time when I was about 15, discovering the whole dark Goth music world and falling in love with it, no chance to return. The emotional vocals, the driving guitars, and the beautiful darkness of the song - the atmosphere is just perfect for a dark night ride. 'Back To Wonderland' shows perfectly that Goth Rock is back and it's another driving song, perfect for the dancefloor and the shuffle in your earphones while travelling.
A different vibe has 'A Minor Incision', kind of spooky horror movie soundtrack atmosphere, just very dark and beautiful, dangerous and powerful. The second part of the song changes and the vocals get angry and raging, turning into a scream that unloads in the end. 'Hear me' has a different, lighter guitar path while the voice and vocals are somewhere between hopeful and hopeless and this torn feeling dominates the song. The last song on 'Chasm' is the calmer 'Shadows In The Dark' that leaves you room to calm down and lets the album fade away in a thoughtful way.
For fans of high-quality Goth Rock, melancholic lyrics and music, but also unique voices that cause whole-body-shivers - here is a must-have for you! Honestly, if you do not get caught on the first try - give it another try - you won't regret. The crowdfunding campaign is still active and you can get here not "just" the album, but also many other specials, check-out this website for more: https://theawakening.com/chasm.
Tracklist
01. Other Ghosts
02. Shore
03. About You
04. Raphael Awake
05. Back To Wonderland
06. Gave Up The Ghost
07. Savage Freedom
08. A Minor Incision
09. Hear Me
10. Shadows In The Dark
Line-up

Ashton Nyte (vocals, words, instrumental arrangements)
Website

https://theawakening.com / https://de-de.facebook.com/theawakeningofficial
Cover Picture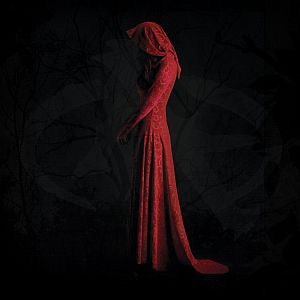 Rating

Music: 9
Sound: 9
Total: 9 / 10