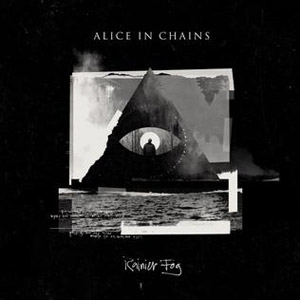 Artist: Alice in Chains
Title: Rainier Fog
Genre: Metal
Release Date: 24th August 2018
Label: BMG
Album Review
ALICE IN CHAINS is a Metal band that rose to great popularity during the Grunge movement of the early 90s along with fellow Seattle based bands like NIRVANA, SOUNDGARDEN and PEARL JAM. They released three albums before lead singer Layne Staley's drug addiction forced them into hiatus. While main songwriter Jerry Cantrell found his outlet in a solo career, Staley succumbed to his addiction in 2002. The band reunited for a benefit concert in 2005 and in 2009, 14 years after their last album, they released 'Black Gives Way to Blue' with new singer William DuVall. 'The Devil Put the Dinosaurs Here' followed in 2013, and now, another five years later, 'Rainier Fog'.
The new album's title refers to Mount Rainier, the volcano southeast of Seattle, and after recording the last two albums in California, the band returned to Studio X where they'd recorded their self-titled third album, the last record with Stayley, back in 1995. Unsurprisingly, the title track is a retrospective of the Seattle music scene of the 90s, the lyrics "left me here so all alone, only for me to find / hear your voice on waves we rode, echoes inside my mind" clearly still mourning the loss of friend and collaborator Staley as well as original AIC bassist Mike Starr, who died of a drug overdose in 2011. For 'Never Fade' DuVall was inspired by the deaths of his grandmother as well as SOUNDGARDEN's Chris Cornell, who passed just a month before the band went into the studio.
With these kind of sentiments, it was difficult not to end up drowning in the past and the sound of their heyday, but the album's opener 'The One You Know' sets the tone early on - the heavy, aggressive guitar with a drum beat to match and Cantrell's vocals effortlessly harmonizing with DuVall for emphasis. "I'm a little alike you before, things had changed". While the track certainly sounds more than a little like the AIC of old and should sway the remaining holdouts to give the post-Stayley AIC a chance, it's also making an effort to push forward, past the 30 years of band history, firmly proclaiming "I'm not the one you know."
While that may be true, the most important part of AIC's sound, the distinctive vocal harmony style, is still intact. Yet, this album is different from any other ALICE IN CHAINS album. The second single 'So Far Under' was written entirely by DuVall and as such stands out as their first song not written by either Cantrell or Stayley. It also makes an excellent point of being unmistakably Metal. 'Rainier Fog' as a whole leans firmly on the heavier, Metal side of the band's spectrum, belying their persisting grunge image, but also offers refreshing exceptions. With 'Fly' and 'Maybe' and their mostly acoustic qualities at both ends of the album's middle section, the album comes full circle with an uncharacteristically slow and calm closing track 'All I Am': "Cannot recognize the face before me / it's unfamiliar".
ALICE IN CHAIN's latest offering is far from a happy place, haunted by quite a few ghosts, sometimes sentimental, often angry. Torn between dealing with their past and the need to evolve, 'Rainier Fog' is a highly enjoyable amalgam as the band moves forward.
Tracklist

01. The One You Know
02. Rainier Fog
03. Red Giant
04. Fly
05. Drone
06. Deaf Ears Blind Eyes
07. Maybe
08. So Far Under
09. Never Fade
10. All I Am
Line-up

Jerry Cantrell – Vocals, Lead Guitar
William DuVall – Vocals, Rhythm Guitar
Mike Inez – Bass
Sean Kinney – Drums
Website


https://aliceinchains.com/
Cover Picture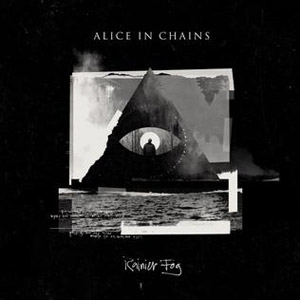 Rating

Music: 9
Sound: 9
Total: 9 / 10