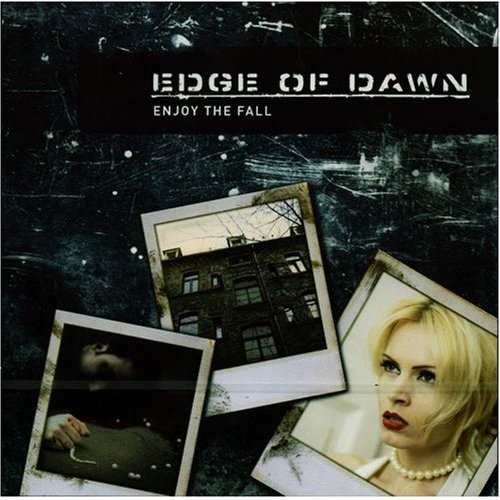 Title: Enjoy the Fall
Band: Edge of Dawn
Genre: Electro
Release date: 27th April 2007
Label: dependent records
Introduction
The Electro Duo EDGE OF DAWN consisting of Mario Schumacher (music, production, arrangements and vocals) and Frank M. Spinath (lyrics, vocals and arrangement) - who is already known as the Singer of the German Duo SEABOUND - have finally released their debut album entitled 'Enjoy the Fall' after one and a half year of hard work. Here's the review of 'Enjoy the Fall'.
Members
Mario Schumacher - music, production, arrangements and vocals
Frank M. Spinath - lyrics, vocals and arrangement
Website
http://www.edgeofdawn.de/
/
http://www.myspace.com/edgeofdawnde
Review per Song

01. All Coordinates are wrong – 01:48

The Album starts with a gloomy intro in which Singer Frank Spinath, accompanied by beats and piano chords, whispers the characteristics of a borderline-personality.
02. Black Heart – 04:36

The first real title of the album is something for the clubs but also works at home. What is special about this song is that a part of the lyrics is performed in German.
03. Damage - 03:49

Some of you are already familiar with that song. It is included as a remix of FORMA TADRE on the Dependence 2 compilation released earlier this year. This Song is more down-tempo than the previous one and creates a really dark atmosphere with many different synth sounds.
04. The Flight [Lux] (Version) – 05:26

This song was already released in 2005 on The EP 'The Flight [Lux]'. The album version focuses more on the beats and the voice of Frank Spinath. Melodies are hard to find in this mix.
05. Descent (Version) – 05:09

This is the second song already known from the EP. It is a more balladry song. The album version creates a much denser atmosphere just like 'Avalost' from SEABOUND.
06. Beauty lies within – 03:47

This song makes me really sad every time I hear it. It song lives from the intensified use of string sounds and Franks voice. A real masterpiece!
07. Pray for Love – 04:31

A mid-tempo song that again uses Franks bipolar vocals and moves between various emotional states.
08. Chamber Six – 05:58

A really deep bass and a diverse drum-programming make this song really varied and never boring. A part of the lyrics is spoken in Persian by a female artist named Firoozeh Aryaie-König.
09. Elegance (Version) – 05:15

The only difference between the album and the EP version is that it is much faster than the EP version and therefore a track that really works in clubs. But don't forget about the lyrics.
10. The Nightmare I am - 04:51

Again a track that will be played in clubs more than one time. At least in my opinion! It has a really outstanding catchy chorus which is dominated by a great singing Frank Spinath underlined with piano sounds and atmospheric strings.
11. Isolation – 05:35

Begins very slowly and minimal but again there's this really diverse drum-programming. This time Mario and Frank are performing the vocals together. Suddenly the Song speeds up and various string sounds appear. That hit me very off guard.
12. What if – 02:24

The ending track is quite similar with the intro track and asks a question - what if this track fades out with a lovely melody played by something that could be a musical clock.
Technical Information

Total Songs: 12
Total playing time: 51:21
Extras: -
Cover Picture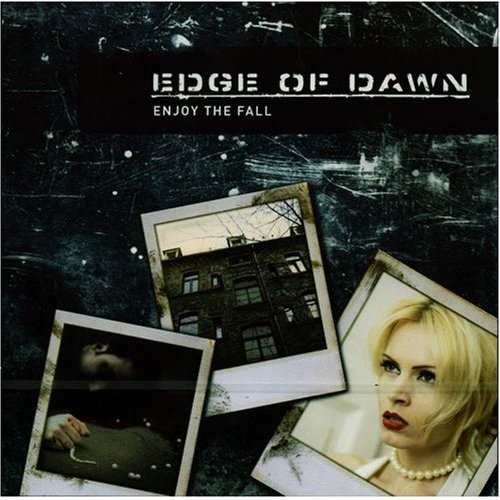 Rating

Music: 9
Sound: 9
Extra: -
Total: 9


Conclusion

This album was really worth the wait. It features a variety of different styles in electronic music from more balladry songs like 'Descent' to more powerful club songs like 'Black Heart' or 'Elegance'. Something for everyone I'd say. The production is really top notch. The vocals are great and Frank Spinath again shows his talent to write excellent lyrics. This duo has a great future in the electronic scene. I'm sure they'll find another label after Dependent will close down this summer forever.

{jos_sb_discuss:19}