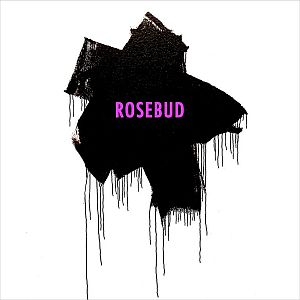 Artist: Eraldo Bernocchi, FM Einheit and Jo Quail
Title: Rosebud
Genre: Alternative / Sound Sculpture / Industrial / Ambient
Release Date: 8th December 2017
Label: RareNoise
Album Review

I start by walking down a dark alley in the dead of night, the only light shining from a dim street lamp. It reflects off a rough mossy brick wall infused with an early morning dampness. I look up and see nothing, just an inky blackness. 'Rosebud' is an intriguing and absorbing 40 minutes of aural choreography put together by three musicians whose experience and calibre cannot be held in question. What has been created here is a melding of ideas coming from three different musical disciplines that in its entirety and through alchemy has concluded with an album of dark and watery magic. 'Kangoo' has easy ethnic reflection that oozes out of the track coaxed by the bass ERALDO BERNOCCHI whilst JO QUAIL's cello keeps the excision of thought fluid and easy.
'A Moment' is replete with Drone cello that echoes a Tibetan throat singer wallowing in menacing pathos along with allusions to 'Blade Runner', the echoing guitar gives a floating feel of dispersion. The track 'Xanadu' is inspired by the film 'Citizen Kane' and starts with an ominous cello line broken by bombastic percussion and Industrial Metal guitar. Seeing that FM EINHEIT is in charge of the banging things then it's no surprise that there's an EINSTÜRZENDE NEUBAUTEN vibe on this track, which by the way I listen to with furrowed brow. In the film, 'Charles Foster', on his deathbed, utters the name of his childhood sled. A memory of a nicer time in life's past, the music reflecting the tumultuous present.
The album is closed out by 'The Inquirer' which has me staring at a lava lamp in reverie. Thoughts come in and thoughts go out, nothing is held on to for more than a moment before the wax in the lamp grabs it and whisks it away, and the void being a void for no longer than it takes to type one letter in this review, a new thought imposes itself and around and around we go. The guitars resonate with wiry abandon throughout this track giving one something to hold onto as you wander through it. To sum up, I'd recommend this as something to listen to around bedtime, it inculcates sleep, not in a boring way but one that stimulates the nocturnal wanderings of a curious mind!
Tracklist

01. Bloom
02. Ministry
03. Xanadu
04. Kangoo
05. A Moment
06. The Inquirer
Line-up

Eraldo Bernocchi – Baritone Guitars, Electronics
FM Einheit – Metal, Sand, Stones, Tools and Electronics
Jo Quail – Cello
Website

https://www.facebook.com/eraldo.bernocchi
Cover Picture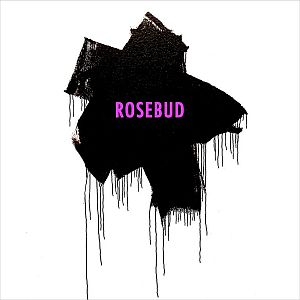 Rating

Music: 9
Sound: 9
Total: 9 / 10
See also (all categories):