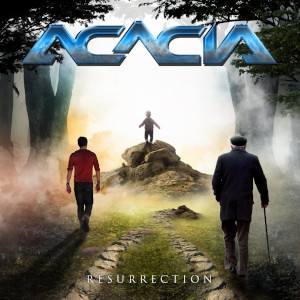 Artist: Acacia
Title: Resurrection
Genre: Progressive Metal
Release Date: 6th December 2019
Label: Underground Symphony
Album Review

Good evening my dear readers, fans, stalkers and the lost ones that don't know what the fuck I am talking about. On this starlit night I have the privilege to review ACACIA from Palermo, Sicily. ACACIA is the musical equivalent to the Cathedral of Monreale, beautiful executed, artistically complex and very impressive. Originally formed in 1990 the band released four demos from 1991 to 1995. the debut full-length, 'Deeper Secrets', saw the light of day in 1996 and was well received by the media. Sadly, ACACIA ceased all activity in 1998 due to creative differences, the band was on hiatus ever since just to reappear out of a sudden with a killer record like 'Resurrection'.
Every drum beat, riff, bass line and of course every syllable hits home. I have to be brutally honest: I have never heard of ACACIA before but I will do what I can that a fuckton of people will hear of them now, believe this! The sheer quality of this record cannot be overstated, this is Progressive Metal how I love it. Gandolfo's vocals are soulful, rich and powerful (the guy can hit the high notes but that's just the tip of the iceberg). This is even one of the few bands where I can clearly hear two guitars and a kick-ass bass (looking at you Massimo). All top notch and very sophisticated, melodies for the ages and catchy vocal-lines on end. I am thrilled, I am not often thrilled (my readers know). As soon as this Isolation shit blows over, I want a tour with COURSE OF FATE and ACACIA (with lots of merch with reasonable pricing of course).
By the way: 'The Age Of Glory' reminds me of old-school QUEENSRYCHE and 'Chains Of Memory' has a hook-line that will stay in my head for days… As mentioned above QUEENSRYCHE is the band I feel reminded of the most but Gandolfo's voice is different in phrasing and accent. Just check out ACACIA I highly recommend them!
Tracklist

01. Obsession
02. Light In Shadows
03. Chains Of Memory
04. The Age Of Glory
05. Alone
06. Revelation Day
07. My Dark Side
08. Seasons End
09. Gone Away
10. The Man
Line-up

Massimo Provenzano – Bass
Claudio Florio – Drums
Martino Lo Cascio – Guitars
Simone Campione – Guitars
Gandolfo Ferro – Vocals
Website

https://www.facebook.com/acaciabanditaly / https://www.acaciaband.com/
Cover Picture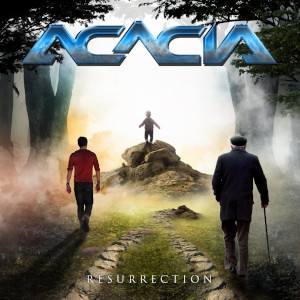 Rating

Music: 9
Sound: 9
Total: 9 / 10
See also (all categories):