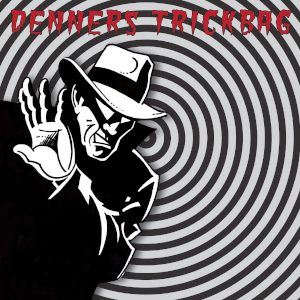 Artist: Denners Trickbag
Title: Denners Trickbag
Genre: Heavy Rock
Release Date: 9th September 2013
Label: Target Records
Album Review

Next on this plane of Heavy Metal existence: DENNERS TRICKBAG (this output is kinda old, the band now works under DENNERS INFERNO). From time to time I review stuff that sat on the shelf a good while and due to this I review a band that has since changed their name...
Michael Denner is one of those musicians that is very well-known by a bunch of cult fans of MERCYFUL FATE (not that this is a little cult, not at all). Denner was the guitar player in MF for 15 years and helped create legendary records like: 'Melissa', 'Don't Break The Oath' and 'In The Shadows'. After he left MERCYFUL FATE Denner worked with Hank Sherman on two FORCE OF EVIL records before they disbanded in 2006. after that he made quite a few guest appearances with NOTRE DAME, SATURNUS and VOLBEAT. He returned in 2013 to front his own band DENNER TRICKBAG and release a record of the same name. let's hear this in his own words:
"It came out of an idea I have had in mind for many years - to create a band in the style of all the obscure heavy albums in my record collection, and to find members with the same passion for the hard and progressive rock of the 70s. The plan was to find Danish musicians, but not from the Metal scene, this, to make it a fresh and brand-new thing. It did not take long to make the wish list of the men that I hoped would join me"
Ok, that's the story so far, this whole record is top-notch sound-wise and the strange thing is it rather reminds me of AOR bands like FOREIGNER and JOURNEY then MERCYFUL FATE. What I think is really cool is that sound-wise and composition-wise this is more up my alley than MERCYFUL FATE ever was, I like the rough rocking 70s-like sound. The simple riffing, the high melodic, catchy and straightforward approach to Heavy Rock these guys executed in 2013 still holds up really good. By the way 'Polecat Woman' is a banger! Highly recommended for fans of old-school Rock'n'Roll and Proto Metal.
Tracklist

01. Ethiopia
02. Wasteland
03. Foyers Of Fun
04. Never In My Life
05. Hearts On Fire
06. Don`t You Let Me Down
07. Polecat Woman
08. I Got The Fire
09. Armageddon
10. Dancing Madly Backwards
Line-up

Michael Denner – Lead guitar & Acoustic Guitar
Flemming Muus – Bass
Kim Hageman – Drums & Percussion
Lars Berthelsen – Vocals & Percussion
Peter Domptorp Hansen – Lead Guitar & Slide Gutiar
Website

https://www.facebook.com/DennersInferno
Cover Picture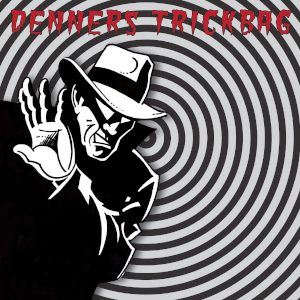 Rating

Music: 8
Sound: 8
Total: 8 / 10