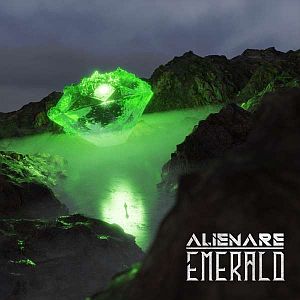 Artist: Alienare
Title: Emerald
Genre: Synth Pop
Release Date: 20th January 2023
Label: Team H
Album Review

ALIENARE are a Hamburg-based Electro Synth band. They released their first album 'Beyond Love' in 2017 followed by several shows opening for scene bands like BLUTENGEL, EISFABRIK and STONEMAN and two more records 'AtelophobiA' and 'Neverland' (2019). ALIENARE have just been on tour with WELLE:ERDBALL. Now comes the fourth album of the energetic band, called 'Emerald'. On their first headliner tour the both North Germans will present the album to a live audience:
21 Jan - Erfurt, Predigerkeller (Releasekonzert)
11 Feb - Munich, Quax
18 Feb - Eisenhüttenstadt, Steelbruch
24 Feb - Hanover, Subkultur
25 Feb - Wuppertal, Underground
https://tickets.alienare.net
'Emerald' comes with 12 new songs and offers its listeners thoughtful ballads as well as energetic songs to sing and dance to. A varied and quite surprising, partly even experimental album. Unmistakably ALIENARE, 'Emerald' nevertheless shows that the band has evolved both musically and in terms of content since their last album. We find electronic sounds enriched with Future Pop elements, playful, calmer melodies and trance-like, massive beats with club hit potential. In addition, texts with depth and substance, that make you think.
The opener 'Diamonds' got a longer intro, which lets us get into the song more calmly and almost sombrely before it develops its full energy. With 'The Book Of Life' there is a duet with Chris Pohl (BLUTENGEL). The different pitches and vocal styles of the two singers harmonize well with each other. A casual song that puts you in a good party mood. 'Fragile' surprises with a hard sound and a special kind of vocalist narration. The chorus kind of reminds me of Anne Clark's 'Now'. Definitely one of my favourites. Just like 'Emerald', which lives up to the album. A very danceable number that is incredibly fun.
All in all, a successful album that not only makes you want more, but also curious how the songs come across live. I'm excited and looking forward to finding out at the release party in Erfurt. The album will also be released as a fan box with the bonus CD 'Pleonexia' containing remixes of 'Departure', 'Wrong' and 'Diamonds' as well as three completely new songs.
Tracklist

01. Diamonds
02. Freedom
03. Incomparable
04. Wrong
05. Emerald
06. Fragile
07. Won't Believe
08. Elegy
09. The Book of Life (feat. Chris Pohl)
10. Crystalline
11. Still Alive
12. Life (is too short)
Line-up

Tim "T.Green" Schulschenk - Vocals and Music
Timo "T.Imo" Hanusch - Keyboard
Website

www.alienare.net / www.facebook.com/ALIENARE
Cover Picture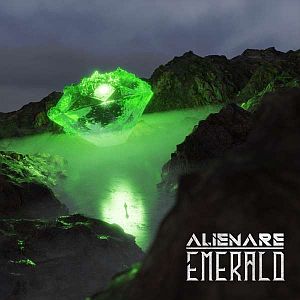 Rating

Music: 8
Sound: 8
Total: 8 / 10