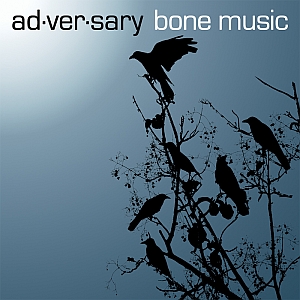 Title: Bone Music
Artist: Ad-ver-sary
Genre: Electronic
Release Date: 13th May 2008
Label: Tympanik Audio
Introduction

Jairus Khan is AD-VER-SARY. Already the name reveals various meanings such as the known one as an enemy or the Devil or Satan. In cryptography, the Adversary is "A malicious entity whose aim is to prevent the users of the cryptosystem from achieving their goal (primarily confidentiality, integrity and availability of data)". Jairus is already involved in the music scene for a lone time being a Techno and Industrial DJ and doing promotional work for over a decade. After a creation process of over three years he's now presenting his debut 'Bone Music'.
Members

Jairus Khan - Sound design, Production
Website

http://ad-ver-sary.com/
/
http://www.myspace.com/adversary
Track Review

01. Ancients - 7:44

If you just reason the music from its title, then you could think that a slow, brooding, dreamy track is awaiting you, yet this turns out to be a wrong conclusion though the track begins quite calm with reversed sounds and a few frisky, melancholic melodies, but the further the song progresses, the more it changes and evolves through different levels. Fast, constantly alternating rhythms with a techno character are dominating the song.
02. Waiting for Gira - 3:06

Another song another mood. The bit crushed sounds at the beginning don't give away very mush of the character of the song, but then organic sounding percussions enter the arena, just to be followed by a bass and a massive drum line.
03. Friends of Father - 6:42

Friends of the slower, friskier sounds will surely love this one. It all begins with hovering, looped piano layers and a constant background noise until the beat kicks in and captures you immediately with its multiple colours and textures. Organic and broken beats are pleasing the ears. At a certain point, the mood reaches a turning point. All of a sudden it's getting gloomy, even menacing. Dark violins and strings reach your ears and push the mood to the maximum. However, the rhythmical foundation is changing as well into a more experimental direction, where layer is put upon layer.
04. Bone Music - 7:14

'Bone Music' continues with a dark ambient theme and you can hear distant choirs, like from another world and sustained layers of dream-like atmospheres floating through the air. The rhythm, however is a truly different thing and can be seen as the counter part. It's like two different worlds collide. Like an opposing force in a battle, the rhythms fight, they're swelling up, getting more complex yet they never prevail, they're never able to displace the ambience.
05. International Dark Skies - 7:08

Some time ago, I read a story from H.P Lovecraft, one of his better known stories 'Dreams in the Witch House' and the protagonist in that story mentions a rhythm He's hearing, a rhythm passing through time and space and every wall. I instantly recalled those lines, when I listened to the rhythm of 'International Dark Skies', which is radiating a mesmerizing spell. It gets inside your head and stays there, while dull ambient textures are surround you and dragging you deeper into the fascinating aura of the track
06. No Exit - 5:18

'No Exit' doesn't carry that name without a reason. Right from the start it creates the feeling of being trapped inside a room or a difficult situation in your life and you just can't find a way to escape. The beats are fast, broken and distorted and equipped with many layers. Somehow they seem to reflect a certain rage and the melody or distorted bass bears witness of despair.
07. Number Nine - 9:51

This is a true sonic monster and not just because of its running time of nearly ten minutes. After a comparatively quiet start, marked by speech samples and noisy, metallic cold ambience, dazing beat structures are fading into the mix. And the track reveals its true face and becomes the definition of sample infused sonic warfare to me. These ruthless rhythms give you no time to rest. They're raining down on you like hail, building up walls made of beat infernos. There's no escape, no shelter…
08. Just (Spooks) - 6:43

The booklet includes a wonderful text to this track which I'd like to quote here at first "There were huge clouds just above the river, impossible ribbons of pink and purple staining the sunset. The fog was the deepest shade of crystal blue, and it seemed to be reaching up to the sky, trying to find the stars. "An absolutely beautiful picture, he's painting and he was able to capture these very moments and to transform it into music, where crystalline piano lines and angelic choirs creating the feeling of being witness to a sunset, a magical moment of every day, when the daylight becomes the twilight to subsequently turn into the darkest night sky. Compared against this, the rhythms are very crisp and massive, making the earth quake underneath your feet.
09. Epilogue - 1:01

Only a speech sample with a closing sentence, you can't add anything to. "Every person, without exception, is capable of doing the worsted things, just to live another minute."
10. Friends of Father (Tonikom Remix) - 6:03

We're entering the remix section and hear that TONIKOM gave 'Friends of Father' a genuine rework. Nothing with slow, brooding rhythms anymore, this one's been completely replaced by with a much more vivid sequence of break beats and reversed sounds. I would call it danceable but that doesn't exactly hit the core, but it clearly goes into e similar direction. Also my favourite element, the dark string arrangements have found their way into this rework.
11. Bone Music (Antigen Shift Remix) - 4:46

You can't consider this one as a typical remix work either. Completely different sounds have been used for the beats and there's much more vehemence behind them so they could tear down walls. Also I felt the ambient elements being very chary in the mix.
12. Number Nine (Synapscape Remix) - 4:04

The untamed violence of 'Number Nine' cut down to 4 minutes. That doesn't work??? Yes it does and it's indeed a bit creepy how concentrated the salvoes of beats come out of the speakers. The power which is unleashed here very much resembles the one of the original.
13. Urusai: Learned Helplessness (Destroy & Contaminate Mix by Adversary) - 7:57

As a bonus comes a remix Jairus made for another Canadian ambient/industrial project and it presents itself with lots of sound wizardry with extended synth layers in the back. Organic percussions fuse with electronic beats and samples. With the speech samples it also hints on the 'Duck & Cover' method, the US taught to generations of children until the 1980s. It was said to be a method of personal protection against the effects of a nuclear detonation. From a today's perspective, it is elusive why people actually believed this.
Cover Picture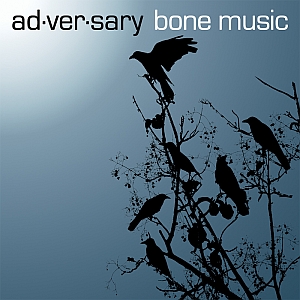 Rating

Music: 9
Sound: 9
Extras: -
Total: 9
Conclusion

Before I received the copy of this album, I listened to some track son the project's MySpace profile and to be honest, I wasn't that excited by what I heard, but you should never jump to the conclusion, that something isn't good if you haven't heard the entire record a few times because there is music that needs to grow first and listening to the full album a couple of times changed my opinion. A quality blend of the organic and the electronic, the destructive power of distorted beats and complex arrangements side by side with the majestic beauty of ambient textures … Feelings made audible.