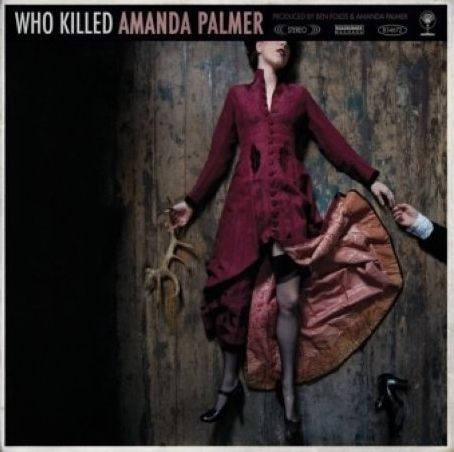 Title: Who killed Amanda Palmer?
Artist: Amanda Palmer
Genre: Classic / Rock / Pop
Release Date: 26th September 2008
Label: Roadrunner Records
Album Review

AMANDA PALMER is a household to many people as she's one part of the crazy DRESDEN DOLLS, but hasn't emerged so far as a solo artist. 'Who killed Amanda Palmer' is the result of what was intended as a short off-project with two weeks recording time developed into something huge that turned out much more different than expected.
First we start a journey into time and space, allegorically speaking, as the first track is called 'Astronaut' and one big difference to the DRESDEN DOLLS sound becomes clear quite soon, there's a bit more from everything, not so much reduced, suddenly there are small electronic bits and string arrangements, giving the sound a very special note and the song swings between very rich instrumented parts and these lovely piano sections where Amanda's vocals are just as fragile like the melody she plays. On 'Runs in the Family' it's a bit hard at times to follow the lyrics in the staccato way they're performed. Piano is a gain a very important part on the track, complemented by virtuosic played marching drums and accompanying strings; and it gets to the finding that there are some things in life you can't run away from and can't blame anyone for. Sometimes the genetic seed carries strange blooms, which can define whole life. The 'Ampersand' is literally an "I-will-never-fall-in-Love" declaration, a hymn to the single life that undeniably has its advantages, but many times you're just feeling lonely. A piano carries Amanda's vocals while gentle strings soar above everything. Just like on 'Blake Says' but it's having an undeniably dark theme, covering it like a layer of dust. It's one of those ballads you wish that would never end, so sweet, so touching and so true. Everyone is too busy with their own lives with their ups, downs and challenges and forgets that something fatal is going on this planet.
"tick tick tick tick tick" goes the clock, the clock inside this boy, who's never had real friends except his guns, but no one recognized the signs and someday the clock struck twelve, he went to school and the next thing you see are bodies silently falling to the ground Something that sadly happened too often in the past years. Two musical counterpoints unite on this song called 'Strength through Music': The light piano melody and the sad chant of Amanda. But now welcome to the next level of soldier combat training with new high-tech equipment: Xboxes and Playstations on which they get prepare for the real war. But those aren't some designed computer creatures. Those are real people that sometimes had nothing to do with the whole thing. Think about that. In her very own way, Amanda packs this serious topic up in a poppy arrangement that at first sights just won't fit to it. The next one 'I Have To Drive' has become one of my favourites, a dreamy but sad piano ballad with underlined with the orchestral might of strings and choirs and if you take a look at the pictures on Amanda's page, corresponding to the song you'll presumably see it in a different light. 'What's the Use of Wond'rin'?' to come to the next track, is a cover version, borrowed from the Broadway musical 'Carousel' and her chant was never more angelic than on this one. With 'Another Year' on which Amanda once again demonstrates her awesome skills on the piano, she says "I think I'll wait another year" but what if there's no other year. We'll never know how much time is left. Was it all a complete waste of time then, waiting for something to happen, to change?
An entirely different side of AMANDA PALMER gets released, an often fragile, brittle side, but she still knows how to put the pedal to the metal of course. Personally, I really dig the numerous uses of strings. Can't help it, I just love them. Naturally, there's often a pinch of dark humour hidden in the lyrics, but sometimes they're dead serious. Highly recommended release!
Tracklist

01. Astronaut – 4:53
02. Runs In The Family – 3:06
03. Ampersand – 6:19
04. Leeds United – 5:35
05. Blake Says – 4:55
06. Strenght Trough Music – 3:30
07. Guitar Hero – 4:54
08. Have To Drive – 6:22
09. What's The Use Of Wond'rin'? – 3:28
10. Oasis – 2:34
11. Point Of It All – 5:44
12. Another Year – 6:26
Line-up

Amanda Palmer – Music, Lyrics, Vocals
Website

http://whokilledamandapalmer.com/
/
http://www.myspace.com/whokilledamandapalmer
Cover Picture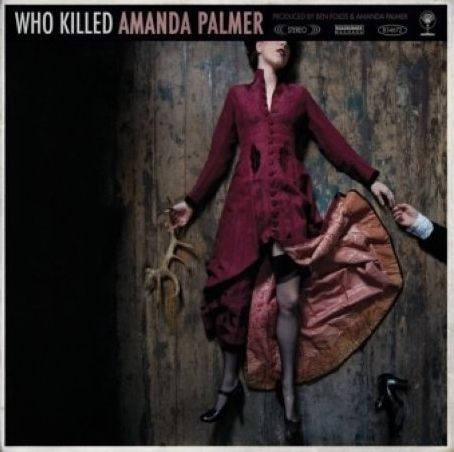 Rating

Music: 9
Sound: 9
Extras: -
Total: 9

{jos_sb_discuss:19}