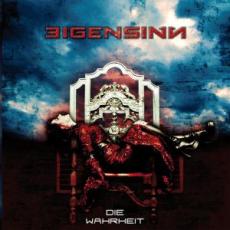 Title: Die Wahrheit
Artist: Eigensinn
Genre: Rock / Metal / Alternative
Release Date: 22nd May 2009
Label: ECHOZONE/SONY
Album Review

When it comes down to listening to EIGENSINN's 'Die Wahrheit', you get thrown with a variety of different tunes when listening in. The vocals first off bring out the music a lot more than the instruments tend to do, because the vocals stand out being louder and forceful while as the drumming and guitar work just seems to linger in the background. This style combination of rock and metal goes beyond the regular route that most bands are known to create when developing their own style to call their own. These guys musical skills impact that rush the music deserves letting the guitars and drumming tempos to become more upbeat and let the music build upon itself.
The title and artwork done for this album creates a mellow but interesting impact making the music that more interesting but withstands the instruments abilities. Some tunes that tend to stick out the most includes 'Schrei' and 'Spring!'. These two set the scene the most when it comes to 'Die Wahrheit', an album that brings out the entertainment and the amazement that music is known to establish. Be sure to not miss out on EIGENSINN because this rock and metal act is surely to not be forgotten. Fans of WITHIN TEMPTATION, NIGHTWISH and even TOKIO HOTEL should find this act to their liking.
Tracklist
01. Kraft
02. Sternenkind
03. Eiskalt
04. Wahrheit
05. Schrei
06. Feuerengel
07. Überlicht
08. Freier Fall
09. Spring!
10. Die Macht
11. Heut Nacht
12. Stimmen
13. Tränen Aus Blut (Version 2004)
Line-Up

NEMESIS
H O L ² Y
MacBazz
MASCHINE!
Website

http://www.myspace.com/eigensinnlive
/
http://www.eigensinn.net/
Cover Picture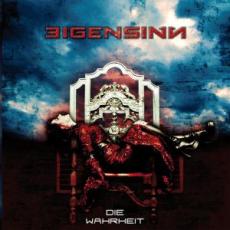 Rating

Music: 8
Sound: 8
Extras: -
Total: 8 / 10