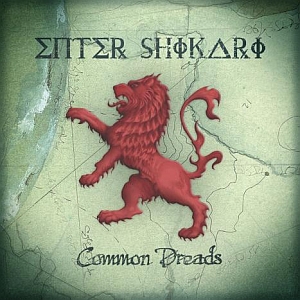 Title: Common Dreads
Artist: Enter Shikari
Genre: Rock / Happy Hardcore / Progressive
Release Date: 12th June 2009
Label: Atlantic Records
Album Review
ENTER SHIKARI's 'Common Dreads' have returned with a new masterpiece of style so whether or not you love or hate these guys have moved beyond their creativity boundaries taking their influences into a more cohesive sound and style all its own. Beginning the album brings us with the title track 'Common Dreads' having an ominous bass line begin as a man's voice reads a subversive poem before a collage of international vox-pops call "we must unite" (the poem is apparently read by one of the band members' dads). Thus going into a total of 15-tracks everlasting a sensational upbeat Rock'n'Roll tone with hardcore progression in between; some other tracks that really stand includes 'Step Up', 'Wall' and 'No Sleep Tonight'; each one having its own catchy method of drawing you into the music itself.
Such as 'Step Up': its small synths are fast, but thrashy the drumming beating at an alarming rate while the distorted guitars break away into amazing riffs with cut and pasting solos it's hard to recognize what breaks into what part during the song. Whereas 'Wall' goes into a slow opener a usual method for ENTER SHIKARI's style, letting the energy build up as the tapping of the drums and singing goes off into a drumming and vocal battling sensation blasting the music out of portion altogether. While 'No Sleep Tonight' simply says it all having a big verse and the rhythms begin to just gallop away as the chorus breaks through making a massive accomplishment as Rou proves that he can really sing having a great source of raw roaring attitude that doesn't lack the aggression being presented.
This album has defined the band's musical career expressing themselves both musically and creativity that serves as a wakeup call to both experimental hipsters and genre puritans as to what rock/hardcore dance fusion music is all about not only sounding the part but "feeling" it.
Tracklist

01. Common Dreads
02. Solidarity
03. Step Up
04. Juggernauts
05. Wall
06. Zzzonked
07. Havoc A
08. No Sleep Tonight
09. Gap in the Fence
10. Havoc B
11. Antwerpen
12. The Jester
13. Halcyon (intro)
14. Hectic
15. Fanfare for the Conscious Man
Line-Up

Roughton "Rou" Reynolds
Liam "Rory" Clewlow
Chris Batten
Rob Rolfe
Websites

http://www.myspace.com/entershikari
Cover Picture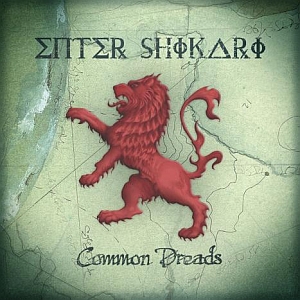 Rating

Music: 7
Sound: 7
Extras: -
Total: 7 / 10