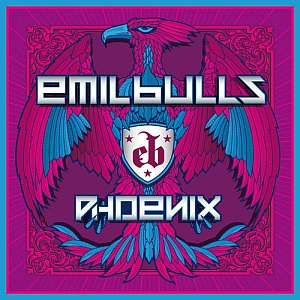 Title: Phoenix
Artist: Emil Bulls

Genre: Nu Metal
Release Date: 23rd September 2009
Label: Drakkar
Album Review

First of all, the title 'Phoenix' seems to be rather out of place since EMIL BULLS really don't have to use those kind of fraught with meaning words thinking of how they developed since their last album 'The Southern Comfort' in 2005. Their sound is a little harder now but their melodic basic orientation is still noticeable. They mix all kinds of genres like Metal, Punk, Emo, Screamo or traditional Rock and put some "Nu"-elements to it to create their own style of music.
Their new CD starts off right away without any intro-claptrap to it. The opener 'Here comes the fire' knows how to persuade with his driving riffs and low-tuned guitars. It is powerful and fast and sets the right beginning to a strong CD. But those who still complain about lacking speed are shown wrong by their second song 'When God was sleeping'. Compared to 'Here comes the fire', the song is way more melodic than the aggressive beginning of 'Phoenix'. My highlights are especially 'The Architects of my Apocalypse' with its contrast between Emo and bashing sounds, the fluent and fast 'Triumph and Disaster' (that can easily be stuck in your head forever) and absolutely great 'Nothing in this World' with its crossover feeling that fills up your whole body. Those are just great songs between DEFTONES, a little less metal version of KILLSWITH ENGAGE and a little version of the last LINKIN PARK album.
But some people also like the really hard stuff and prefer songs such as 'Ad Infinitum' and 'The Storm comes in'. It doesn't matter what kind of taste you have, you will definitely find a song that just suits you right. As a matter of fact, they even completely refrain of their hardness and end their CD with their ballade 'I don't belong here' with beautiful piano sounds and parts played by strings.
'Phoenix', the 6th studio album of EMIL BULLS, surprises and knows how to persuade the listener. It is better than its forerunner and may even top 'The Southern Comfort', but it doesn't reach their 2003 masterpiece 'Porcelain'. At this time, the band just had so many good songs, even more surprising that their new CD 'Phoenix' turned out to be that good. Let's all be excited about the upcoming tour in fall (let's be surprised if there will be 200 shows again, like in 2008).
Tracklist

01. Here comes the Fire
02. When God was sleeping
03. The Architects of my Apocalypse
04. Ad Infinitum
05. Triumph and Disaster
06. Man overboard! - The dark Hour of Reason
07. The Storm comes in
08. Time
09. Nothing in this World
10. Infecting the Program
11. It's high Time
12. Son of the Morning
Playing time: 51:55 min.
Line-up

Christoph von Freydorf - Vocals
Andreas Bock - Guitars
Stephan "Moik" Karl - Guitars
James Richardson - Bass
Fabian Füss - Drums
Website

http://www.emilbulls.de/
Cover Picture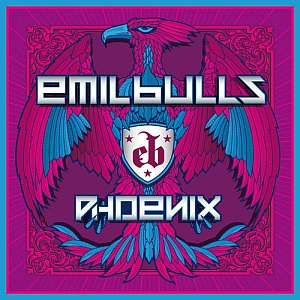 Rating

Music: 9
Sound: 8
Extras: - (there will be a special edition with bonus tracks and a bandana)
Total: 8.5 / 10


{jos_sb_discuss:19}