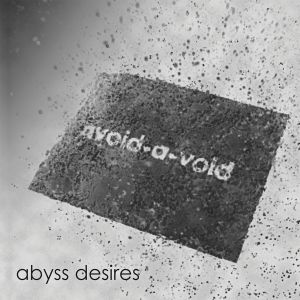 Title: Abyss Desires
Artist: Avoid-A-Void

Genre: Electro/Alternative
Release Date: 2nd October 2009
Label: Echozone / Sony
Album Review

'Abyss Desires' is Rico's and Falo's first album under the name of AVOID-A-VOID although they already have played in various other bands (e.g. Silver & Gallery of Fear) for years before forming AVOID-A-VOID. 'Abyss Desires' is a record with easy listening electro-pop music with a blend of calmer, melancholic sounding songs and songs with more beat and energy. 'A Hell of Heaven' starts with almost talkative slow vocals but then the song opens up with an impressive and unexpected chorus that really lifts the song and my expectations for the album, simple but cool play with words "A hell of heaven or a heaven of hell". 'Abyss Redropped' is a melodic and interesting song that I really like, flowing musical parts with good lyrics is a winning combination.
'Reliance' is a different song where the vocals is low and kind of flows below the music in the beginning of the song in an interesting way, then the song opens up and becomes faster with cool music and vocals. 'Déjà Vu' is a faster song with more beat and cool vibes. 'If We Were One' begins interesting and I can't help but wonder what will come next since almost all the songs changes and becomes something else and this one is no exception. I really like how this one changes with cool chorus and flowing faster music. 'Bury Your Pain' is a slower and darker song that really moves. It's a slower song filled with darkness and a lot of feelings. I like the lyrics and the way the music flows with the singer's voice all through the song.
In the end I don't really know what to think about 'Abyss Desires' because the songs sound very different in my ears and I have hard to find something that connects them all and answers the question why they are on the album. As much as I love some of the songs and really enjoy a lot of the sounds there are songs that I just can't stand... I simply hate that the album doesn't have the same class all through and I think the songs 'A Hell of Heaven', 'Abyss Redropped' and 'If We Were One' are some of the strongest ones on the record. If the rest of the songs would have been closer to this then I think this would have been a far stronger album.
Tracklist

01. Ignorant
02. A Hell of Heaven
03. Abyss Redropped
04. Déjà Vu
05. Many Souls
06. Reliance
07. If We Were One
08. High off The Ground
09. Bury Your Pain
10. No Language to Be Found
11. Tom Is an Alien From Outer Space
12. Abyss Desires
Line up

Rico - operator
Falo - vocals
Website

www.myspace.com/avoidavoid
Cover Picture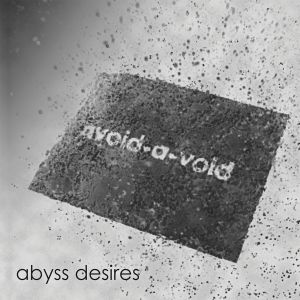 Rating

Music: 6
Sound: 6
Extras: -
Total: 6 / 10
{jos_sb_discuss:19}