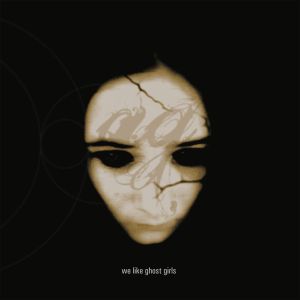 Title: We Like Ghost Girls
Artist: Andreas Gross

Genre: Darkwave
Release Date: 9th October 2009
Label: Echozone
Album Review

'We Like Ghost Girls' is already the fifth album by ANDREAS GROSS although I've never heard of them before… unfortunately I should add. This German Dark Wave band has been active since the nineties and produces delicate pieces of art. I smell a hint of This Mortal Coil, as well as Sopor Aeternus and even Diary of Dreams (but I'm sure you can find a better comparison), even though ANDREAS GROSS is no electro band and they have a sound of their own. It's like you've entered a dream and keep on drifting...
If you're looking for an up tempo, happy record you're looking in the wrong place. This record screams "melancholy" all over, although screaming is not the correct verb. The opening song 'Coming Around' gives you a good idea of what 'We Like Ghost Girls' stands for. The songs are subtle and soft, pacing slowly through the fields of the mind, guided by the ethereal yet clear female voices. And don't fear you'll get lost, there's always the sound of the cello to lead you on your path. Personally, I find the first few songs a bit monotonous. The voices seem to be using the same pitch over and over, although when listening to these songs separately they all turn out to be jewels (especially 'Agnus Dei' and 'Memento'). In the end, it's just a bit too slow and it becomes too much.
'False Prophets' is my favourite, because it has more power and variation, something the first few songs miss. And then come 'Malfunction', 'Hollow and High' (an instrumental which reminds me faintly of Rush for some bizarre reason) and 'Entangled' (a worthy end to a worthy record). The two remixed versions at the end of the record are a nice touch, but completely out of character (just what a remix is supposed to be). Notwithstanding this record is certainly worth listening to more than once as with each turn you get drawn in deeper into its beauty. And as mentioned before, in order to get the full experience, it's best you savour one or just a few songs at a time.
Tracklist

01. Coming Around
02. Roads
03. Agnus Dei
04. Memento
05. Bloodkiss (Hollow Mix)
06. Serious Plays
07. Stone Thrower
08. False Prophets
09. Neologism
10. Malfunction (Manual Mix)
11. Hollow and High
12. Entangled
13. Agnus Dei (Haunted Place Mix)
14. Stone Thrower (Wollersheim Mix)
Line-up

Tabitha Anders - Voice, Guitar
Jannika Schneider - Voice, Backing Vocals
Isabel Walter - Cello
Christian Bohr - Guitar
Thomas Stumpf - Guitar
Andreas Gross - Male Voice, Synths, Samplers. Songwriting, Producing
Website

http://www.nomorejazz.de/
/
http://www.myspace.com/andreasgross
Cover-Picture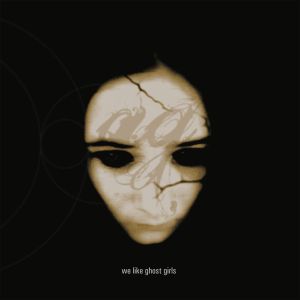 Rating

Music: 8.5
Sound: 7.5
Extras: -
Total: 8 / 10
{jos_sb_discuss:19}