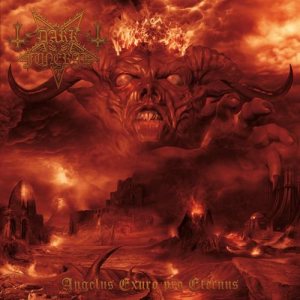 Title: Angelus Exuro Pro Eternus
Artist: Dark Funeral

Genre: Black Metal
Release Date: 18th November 2009
Label: Regain Records
Album Review

DARK FUNERAL found its inception 1993 in Sweden, when Lord Ahriman and David Parland built a band called 'War Machine', which was soon renamed to DARK FUNERAL. Their debut and up to now most regarded album, 'The Secrets of the Black Arts', was released in 1996 after having been rerecorded by Peter Tägtgren (HYPOCRISY). Thenceforth, lots of line-up changes followed and 'Vobiscum Satanas' was released in 1998, which established them as one of the most important Swedish black metal acts. Following, the band toured in Europe, Latin-America and then recorded a mini album, 'Teach Children to Worship Satan' which also included some covered songs. More tours and line-up changes ensued, in 2001, 'Diabolis Interium' was released, 'Attera Totuts Sanctus' in 2005.
With 'Angelus Exuro Pro Eternus', (Angels burn eternally) DARK FUNERAL continue in the manner of using the Latin language and working together with Peter Tägtgren. Ex ante (to stay with Latin), a video-clip for the song 'My Funeral' was shot in an old psychiatric infirmary. Incipient with 'The End of Human Race', DARK FUNERAL serves their well-tried compound of rapid black metal, at times mixed up with symphonic elements. Thoroughgoing, the first two tracks flash by and it's the rather slow, almost doom-orientated beginning of 'Stigmata' that reawakens the listener. Of course, appearances are deceiving and DARK FUNERAL continues with their grim music, consisting of fast, yet felicitous riffs and distorted, screamed vocals. The refrain of 'Stigmata' is only one word spoken, but in an incisive way. 'My Funeral' continues a tiny bit slower and comes up with a somehow catchy melody in the chorus and even several melodic elements.
The title track of the album, 'Angelus Exuro Pro Eternus' proceeds in a habitual black metal manner, whilst 'Demons of Five' carries on in a more technical way, representing the qualities of the guitar fraction. 'Declaration of Hate' lives up to his name and is a punch in the face yet with energetic and complex riffs. 'In my Dreams' reduces the speed to a relative steady song, somehow as a breather before the last dance with 'My Latex Queen'. All things considered, 'Angelus Exuro Pro Eternus' is a felicitous record, serving tough-minded black metal. Fans of the genre and DARK FUNERAL won't be disappointed for sure, although DARK FUNERAL does not reinvent the wheel.
Tracklist
01. The End of Human Race
02. The Birth of the Vampiir
03. Stigmata
04. My Funeral
05. Angelus Exuro pro Eternus
06. Demons of Five
07. Declaration of Hate
08. In my Dreams
09. My Latex Queen
Line-up

Lord Ahriman - Guitars
Emperor Magus Caligula - Vocals
Chaq Mol - Guitars
Dominator - Drums
B-Force - Bass
Website

http://www.darkfuneral.se/
/
http://www.myspace.com/darkfuneral
Cover Picture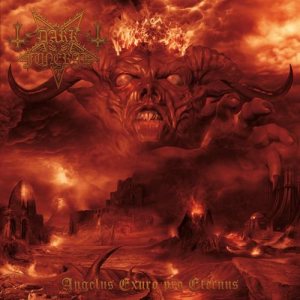 Rating

Music: 8
Sound: 10
Extras: -
Total: 9 / 10
{jos_sb_discuss:19}