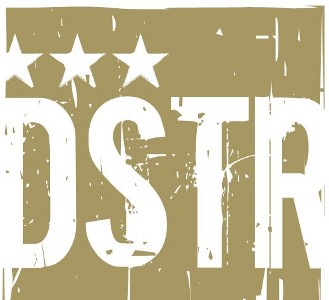 Title: Silent World
Artist: Destroid
Genre: Electronic
Release Date: 19th February 2010
Label: Scanner
EP Review

At first, DESTROID indulged in hopeless and black 'Future Prophecies' on their first album in 2004. Close to the end of 2007 then, they turned up the 'Loudspeaker' on their second album, even incorporating guitars as new element in their so far purely electronic sound. On their new EP, which hopefully is the vanguard for a new album, they set out to explore the paths of a 'Silent World'.
On our first trip, we have an encounter with a lonesome guy, walking around and lost in thoughts, reflecting about what is behind him, what he wants for himself and what lies ahead. 'I Walk Slow' all of the time remains serene. First it's merely Daniel's vocals like carried by an afternoon wind. Upon moving onward, discreet drums and some effects here and there will be added and that's practically it already. A song that seems so simple but whose effect on the listeners will be huge. While that first one primarily was for home listening, the title track also is a little concession to the clubs with a mild, danceable beat. Way more interesting about this track is how easily it plays with complicated melody builds, showing a bright and a dark side. In a way it's just like it's mentioned in the lyrics. "These sweet melodies sound bitter to me."
Blackened washes of melody float into a dark cave at the beginnings of 'Leaving Ground' until the bass-laced beats take control of the arena for a while in which a robotically alienated voice permeates through layers of advanced sound technology. The other face is a section, ruled by ethereal chorals and piano movements that create quite an idiosyncratic mood that yet is intriguing and vaguely familiar. New to many, this track is actually pretty old being released originally by THE SISTERS OF MERCY in 1988. An electronic club rework is what DESTROID have given the original and a prominent vocalist with Sven Friedrich. [:SITD:] replaced the original patterns of 'Silent World' with some of their trademark beats and strings for heavy club use. While not being that much original it won't miss its effect for sure. A remix that deserves the term definitely is PEOPLE THEATRE's remake of 'Bird of Prey', coming in a poppy 80s clothing mixed with a hint of modernity.
The real treasure of this EP comes with the last track. On several occasions, I've been praying to hear a studio version of it, but I can go with the live version as well. It captures the essence of what 'Let Me Leave' is and amplifies it up to a point where even the toughest will have their hairs stand on end and shivers dancing up and down their spines. A farewell bid that could hardly be more poignant. Even if the newest DESTROID output has danceable sections, the track's moods and atmospheres rather make you want to listen than to move along for the most part. Making the crowd dance is a task kept for the remix section of the disc that is closed by a real, moody highlight. Everything done right and now I'm looking forward to the next album.
Tracklist
01. I Walk Slow - 5:03
02. Silent World - 6:21
03. Leaving Ground - 4:17
04. Lucretia My Reflection - 5:33
05. Leaving Ground (Assemblage 23 RMX) - 5:35
06. Silent World (SITD RMX) - 6:28
07. Bird Of Prey (PT's Claw RMX) - 5:58
08. Lucretia My Reflection (Alternative Version) - 4:00
09. Let Me Leave (Live in Austin/TX) - 4:38


Line-Up

Daniel Myer - Vocals, Production, Programming

Sebastian Ullmann - Production, Live-keyboard, Programming


Website

http://www.destroid.de/
/
http://www.myspace.com/destroidmusic
Cover Picture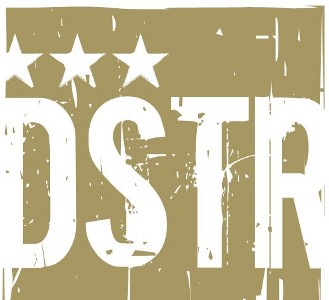 Rating
Music: 9
Sound: 9
Extras: -
Total: 9 / 10
{jos_sb_discuss:19}