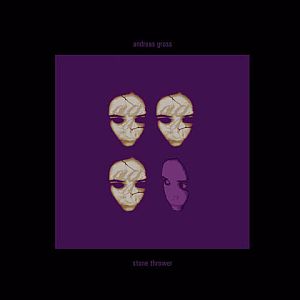 Title: Stone Thrower EP
Artist: Andreas Gross

Genre: Darkwave / Gothic
Release Date: 9th April 2010
Label: Echozone
Album Review

This year, German darkwave project ANDREAS GROSS released the mini-album entitled 'Stone Thrower' that combines in itself all the peculiar features of the band existing since the 90s and already recorded numerous CDs. The first track on the new work presents a wonderful mixture of sounds where iridescent synths are fused with strict beats and this sonic cavalcade creates a bright atmosphere, arouses in your soul the whole range of emotions and carries you away to a mysterious yet peaceful place. Thanks to the delicate, calm, a bit aloof vocals a listener has an opportunity to assess all the facets of the song at once.
Actually the next composition doesn't impress with its music too much and it seems that the melody consists of separate elements which definitely supplement each other, but there still can be noticed some isolation however it doesn't spoil the music at all and gives an opportunity to comprehend the lyrics to the full. Instrumental 'At the Edge' again brings us back to the dreamland so to say: tranquil, melodic, riffs, measured rhythm evoke dreams about the things you can't change anymore or something that never happened. Sad, melancholic and imperceptibly touching 'False Prophets' still keeps the romantic atmosphere that captivates more and more.
Two remixes on the album are also of good quality anyway I prefer the original versions of the songs. As for the last track 'Relief' it may be the most interesting one and it definitely stand out of the other material. But in general I must say that the album produces a great impression and it will suit the taste of all fans of the style.
Tracklist

01. Stone Thrower (Radio Edit) – 4:14
02. 1847 – 4:31
03. At the Edge – 3:50
04. False Prophets (Album Version) – 4:12
05. Stone Thrower (Avoid – A – Void Mix) – 3:56
06. False Prophets (Phantoms of Paradise Remix) – 8:43
07. Relief – 3:16
Line-up

Tabitha Anders - Vocals, Acoustic Guitar, Drums
Jannika Schneider - Vocals
Isabel Walter - Cello
Christian Bohr - Guitar, Bass
Thomas Stumpf - Guitar
Andreas Gross - Male Voice, Synths, Vocoder
Website

http://www.nomorejazz.de/
/
http://www.myspace.com/andreasgross
Cover Picture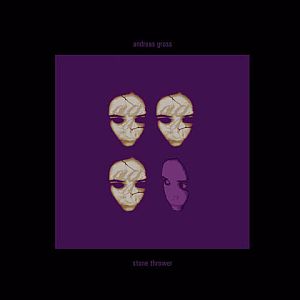 Rating

Music: 9
Sound: 9
Extras: -
Total: 9 / 10
{jos_sb_discuss:19}