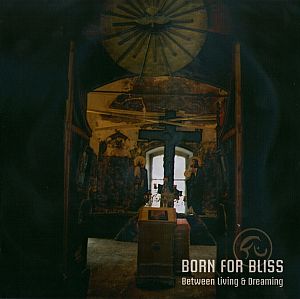 Title: Between Living & Dreaming
Artist: Born for Bliss

Genre: Gothic Rock, New Wave
Release Date: 30th April 2010
Label: Echozone
Album Review

The last album of Dutch formation BORN FOR BLISS was recorded almost a decade ago and then the band split up due to different kinds of problems yet the story wasn't over and finally long-awaited 'Between Living & Dreaming' made its way to the fans. BORN FOR BLISS was founded in 1994 and it deserved popularity among lovers of the first wave of gothic rock or new wave. But it should be said that the band's music also contains the echoes of clear dark wave, musical complexity typical for PINK FLOYD and melodic effects of pop rock.
The new release of the musicians first of all amazes with the plenitude of the sound and its completeness. The CD contains 15 tracks, four of which can be regarded as bonus material. Gentle, melodic gothic rock renews the atmosphere of the early 80's and immerses a listener into a shade of gothic clubs when dark wave was just arousing. It feels like we become witnesses of birth and development of new style which is hard to find now in its original form because of the intensive infusions of dark electro and industrial.
Maybe that's why it's so pleasant to listen to 'Between Living & Dreaming': live guitars, crystal piano passages, unobtrusive symphonic arrangements, rather diverse drums, deep heartfelt vocals and accessible lyrics make a listener forget of the reality at least for about 75 minutes however all the compositions are so impressive that could remain in one's memory much longer then that. BORN FOR BLISS created a peculiar work indeed which is worthy to listen to again and again.
Tracklist

01. Empty Room – 5:16
02. Any More – 7:02
03. Kindred Spirits – 4:32
04. Winter Tears – 4:54
05. Believe – 5:35
06. Tony – 6:06
07. Shades – 5:12
08. Perfect Sin – 2:18
09. Edge of Perfection – 5:59
10. All Away – 4:23
11. Between Living & Dreaming – 2:49
12. This Love (Demo) – 5:28
13. Ylene (Demo) – 4:57
14. Dragon (4-Track Demo) – 6:37
15. All Away (Remix) – 3:40
Line-up

Frank Weyzig – Vocals, Guitars, Keyboards
Remco Helbers – Chapman Stick
Willem van Antwerpen – Drums, Percussion
Website

http://www.myspace.com/bornforbliss
Cover Picture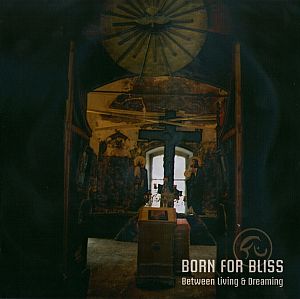 Rating

Music: 10
Sound: 9
Extras: 9 (demos)
Total: 9.3 / 10
{jos_sb_discuss:19}