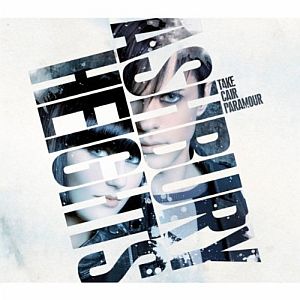 Artist: Asbury Heights
Title: Take Cair Paramour
Genre: Electro / Pop
Release Date: 2nd July 2010
Label: Out of Line
Album Review

ASBURY HEIGHTS is a Swedish electro duo. From the start, the duo consisted of Anders Hagström and Yasmine Uhlin who meet back in the end of 2005 and became a couple. In October 2007, their debut album 'Three Cheers for the Newlydeads' was released on Out of Line Records. In the end of 2008 Yasmine Uhlin decided to leave the band and she was replaced by Kari Berg.
When I first got this album I felt some overwhelmed with it being a double CD consisting of no less than 23 songs. I wondered how can ASHBURY HEIGHTS manage to bring forward that many songs that are fresh and interesting without it all just sounding the same and in the end getting simply too much. The answer to that question is YES! Every song is special in its own way, I am very impressed with the sound and the difference between the songs thought they all fit together like one cool electro party. The sharp lyrics run all through the songs and have me smiling a lot since they speak to my sense of humour.
'Anti Ordinary' kick starts the album and has me mesmerized from the first time I listen to it. The lyrics ring very true in my ears "Everybody wants you to be ordinary / Life is so much simpler when you're ordinary / So why don't you surrender and be ordinary". Good and thought worthy song that easily get stuck on your mind. 'Hope' instantly became a favourite, I love the speed and energy in this song that makes it very hard to sit still and not just turn up the volume and bounce around. I like Anders voice and that you easily can hear what he sings but this song had me check up on the lyrics just to make sure that I heard them right.
'Medicine' is another intense and catchy song that quickly became a favourite. The sharp and cool lyrics have me smiling. It's interesting to hear some kind of pan flute in the middle before the beat kicks in again. I enjoy hearing the chorus line speeding up towards the end but I don't like or understand the strange sounding end of the song. 'Kingdom Confession' starts with a slow intro and then as the song opens up I close my eyes and simply enjoy listening with pure delight to the electro sounds of this song. Great rhythm and melody in this song "Our lives doesn't have to make sense / Right away / It's too great a distance / For one day / There's too much resistance / On our way".
'Invisible Man' has a different tone and I find myself mesmerized by the melody that creates a very special song that moves me and bring forward feelings that I have trouble putting into words. It all creates one special song that grows on me the more I listen to it.
Tracklist

CD 1

01. Anti Ordinary
02. Beautiful Scum
03. Scars of A Lighthouse
04. I Can Kill You So Easily
05. Hope
06. Crescendo
07. Shades of Black
08. The Ashes in Her Breath
09. Night Creature
10. Medicine
11. Dancer's Nocturne
12. Kingdom Confession
13. Unbreakable Beauty
14. Invisible Man
CD 2

15. The Velvets (TPC Demo 2008)
16. Invisible Man (Electro Remix)
17. Dark Clouds Gather Over Vanity Fair (Soundtrack from the short film Defiant Skies)
18. Shades of Black
19. Sensual nothing (Exclusive Track)
20. Unbearable Beauty (Dolorean Remix)
21. Unbearable Beauty (Twisted Remix)
22. Unbearable Beauty (Technological Remix)
23. Traffic (TCP Demo 2008)
Line-up

Anders Hagström - programming and vocals
Kari Berg - vocals
Johan Andersson - keyboards live
Website

http://www.myspace.com/ashburyheightsmusic
Cover Picture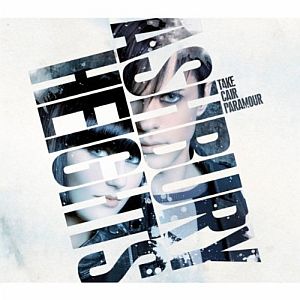 Rating

Music: 8
Sound: 9
Extras: 6
Total: 8.5 / 10
{jos_sb_discuss:19}