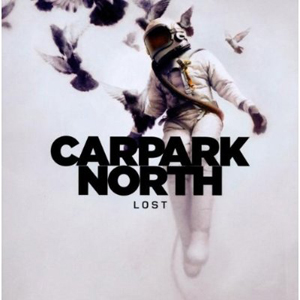 Title: Lost
Artist: Carpark North
Genre: Electronic Rock
Release Date: 3rd September 2010
Label: Sony Music
Album Review

It was merely a coincidence how I got to know CARPARK NORTH. The band was supporting 30 SECONDS TO MARS at a show I attended. It's not often that it happens but they left a major impression with their performance, which fuelled my interest in getting to know their music a little bit more. The band that left this impression formed already in 1999 and put out their first, eponymous album in 2003. In their native Denmark the album became a large success and was certified platinum. In 2005 the band returned from hibernation with their second full-length 'All Things To All People' that continued in its footsteps. 3 years later, they let follow the album 'Grateful'. With 3 albums in their book they're still rather unknown. But soon there'll be the international debut 'Lost'.
'Lost(Peace)' is opening the album with a discreet synth texture backing Lau's expressive vocals until with a kick the drums come in, surrounded by bubbling synths and melancholy starts growing audibly, erupting in an emotionally-charged, forward-pushing crescendo. Closer to the end there's a part that's going to give you shivers; an all-enveloping, ethereal soundscape. Back in 2005, the guys had a song on their second album, called 'Human' and this one kind of is a younger brother of that one, taking the chorus line from the original, and only the chorus line. This is not the same song. Distorted chords and fiery drums create an engaging whirlwind on the top of which the chorus line rides. Now be prepared for another mood swing with 'Subusual', taking you away from the real world into the dream realm, a place of retreat for so many of us; a place where we can do as we please and be who we really are and deal with the pains experienced while awake. That song goes really deep, it is most of the time a drift of swirling melancholy, only to be split apart in the chorus by an ascending wave of guitars.
Actually, you don't expect 'Transparent' to hit with you like it does when the electronic mishmash gives way to an epic riff melody that is at once strong and comforting as well as it can make you staggeringly sad. A chaos of feelings, ceasing for a moment when the electronics take control of the situation again and we hear the first words before the song bears up like a lion again. 'Leave My Place' deals with a heavy weight lifted off someone's shoulders. In some cases that can be a past event; in this case it's obviously a person and it seems to be an incredibly freeing thing to say "Leave me be / leave my place" and the music spreads just that feeling. 'Save Me From Myself' on the other hand is a rather hopeful song about someone who got lost and who found something or someone rescuing him from the long darkness and loneliness surrounding him. In the beginnings of 'Beasts' there's a guitar riff erratically meandering around simply nothing until the brooding drums give a base. They all recede to a subdued version to make way for a latent feeling of melancholy for a short time. About 3 minutes into the song that contrast bath slips into an abyss suddenly, leaving only ambience and eclectic electronics to continue.
The classical choir comes forward and a virtuoso piano melody is being played under their angelic timbres. It's quite an astonishing turn for the song and yet an intermezzo before the powerful face shows again. 'More' develops form a simple bleepy melody into a fully-fledged electro rock anthem while 'Cancer 'shows a very sad face of CARPARK NORTH's music with a protagonist not knowing if someone he really cares about will survive the next week or not, always expecting the call that means the end. But there's hope in him "I hope they will cure your cancer". Occasionally, there are songs on an album with the ability to making you cry instantly and this is such a song. An honest, heartfelt delivery of sorrow, fear and uncertainty that takes a lot of courage to share with an audience! 'Shutdown' is the album closer, opening with a mortuary-like melody played on an organ, introducing a lyrical farewell bid that suits the mood the introduction built up. The song never erupts, never explodes, carrying thoughts not fitting a more powerful approach; an introspective to the end.
If you listen through that well-produced collection of rock songs with a distinctive northern flavour it's actually even harder to grasp why they're still rather an insider's tip over here. But luckily that period will come to an end with the first international release 'Lost', if not something's really going wrong. One of this year's best releases! Their international breakthrough is long overdue.

Tracklist
01. Lost (Peace) - 4:14
02. Just Human - 2:34
03. Subusual - 4:32
04. Transparent - 3:43
05. Leave my Place - 4:34
06. Save me from Myself - 4:16
07. Beasts - 6:36
08. More - 3:28
09. Shall we be Grateful - 3:27
10. Cancer - 3:59
11. Shutdown - 4:12
Line-Up
Lau Hojen - Vocals, Guitars
Soren Balsner - Bass, Synths
Morten Thorhauge - Drums
Website
http://carparknorth.com/
/
http://www.myspace.com/carparknorth
Cover Picture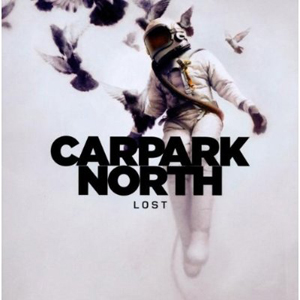 Rating
Music: 9
Sound: 10
Extras: -
Total: 9.5 / 10
{jos_sb_discuss:19}