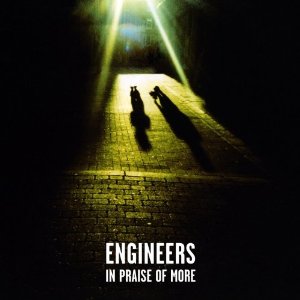 Artist: Engineers
Title: In Praise of more
Genre: Shoegaze / Dreampop / Post Rock
Release Date: 8th October 2010
Label: Kscope




Album Review

It must have been turbulent times that filled the last year of the ENGINEERS. Only fifteen months after 'Three Fact Fader' the English Psychedelic-Shoegaze-Postrockers release their new album, named 'In Praise of more' and if there's something to be missed on that then it is stress and hectic. It seems that all the troubles have gone that were caused by the 4-years-delayed release of its predecessor and even the basic changes in the line-up (Dan McBean and Andrew Sweeney left the band in the beginning of the year and were displaced by drummer Matthew Linley, bassist Daniel Land and German-born electronic musician Ulrich Schnauss, who's musical oeuvre includes names like Robin Guthrie [Cocteau Twins], Mojave 3 and remix work for Depeche Mode), seem to have more than benefitted the band.
While listening to the first tunes of the opener 'What it's worth' you will be lead directly in the landscapes the band is gently creating, they take your hand and throw you in that velvet fields, that suddenly appear. Soft acoustic guitars, piano stains on wide skies and horizons of distorted guitars that sound out the distance between intimacy and the foreign of that world. And like a warm summer breeze the vocals of Simon Phipps are floating in from somewhere, mellow and comforting, without engendering any palpable drag of the air. And it leads us to 'Subtober', a more cadenced number, but whose energy is always able to keep the balance to the breathing vocals and the sliding guitars, roofed by an enchanting melodic chorus (flashing some remembrances of names like TV on the Radio or Kashmir). 'Las Vega' then brings us back to the shore of a late summer day... pickling guitars and floating keyboards colouring the first leaves in red and yellow, taken by the almost whispering voices, singing about loss and hope, regrets and chances to take.
'Press Rewinds' gives you a premonition of the shoegazing district within the band's musical area. Towers of distorted guitars scrape on skies of pianos and strings and it all pulls you upwards without to leave the ground, like a kind of wafting between the notes, as happens in 'There will be time', whose blinky bells and clean guitar spots create something like a cocoon around you, where you feel protected from everything outside. 'To an Evergreen' surprises with an unusual cold drumbeat and its hypnotizing 80s synth final, finding its equivalent in the strong moments of M83´s 'Before the dawn will heal us'. 'Twenty paces' then brings back the album's main mood of melancholy and dreamy sounds and it's amazing how that feeling of fragility and delicacy even fits in a strong rhythm and a moving, almost jazz-like beat. And we're leaving with 'Nach Hause', an instrumental that compresses the whole variety of the album's emotions in just a few piano notes. And suddenly we have witnessed the coming of the autumn and looking back, at the last trails of summer...
'In Praise of more' leaves you with a feeling of melancholy and longing, with a mixture of regrets and hope, as to find so many hidden shadows on that sunlit ground. There are lines like: "your one great fear inside", "you lost your trust" and "don't blame yourself", that would seem to pull down the whole weightless atmosphere of the music, if there weren't the sparkling moments of hope and inner conciliation. As main songwriter Mark Peters stated, this album is very much about feelings, about unexpected turns of life, very intimate and a try to deal with certain situations and not only a search for escapes... and this duality makes the songs so versatile, makes them go so much deeper than you would expect. An unobtrusively piece of music about the most important things in all of us or, as Erasmus said (from one of whose essays the album title was taken): "Not the sound of the lips, but the glowing vow of the heart finds, like a bright and clear voice, the sympathetic ears of god..."
Tracklist

01. What it's Worth
02. Subtober
03. Las Vega
04. Press Rewind
05. There Will be Time
06. To An Evergreen
07. Twenty Paces
08. In Praise of More
09. Nach Hause
Line-up

Simon Phipps – Vocals
Mark Peters – Guitars
Daniel Land – Bass
Ulrich Schnauss – Keyboards / Synth
Matthew Linley – Drums
Website

http://www.kscopemusic.com/engineers/inpraiseofmore/
Cover Picture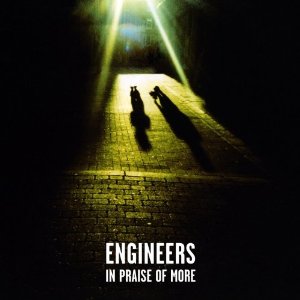 Rating

Music: 8
Sound: 10
Total: 9 / 10
{jos_sb_discuss:19}