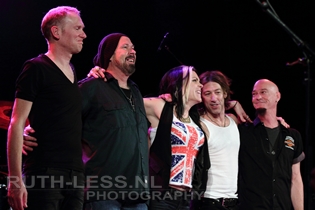 Tivoli, Utrecht, The Netherlands
6th December 2011
Beth Hart, Stefan Schill

BETH HART has released several great albums over the years, and her shows in the Netherlands are mostly sold out every time she visits. Her latest album focuses on blues covers and is not as personal as the ones before. Her voice perfectly fits this style though and the collaboration with guitar player Joe Bonamassa is simply marvellous. In December BETH HART is doing a few shows in the Netherlands, and I'm curious whether the show will be mostly about her most recent album or if it will also cover her turbulent past.



Stefan Schill

STEFAN SCHILL is a Dutch singer, guitarist and composer. His debut album 'Don't Say a Word' was released in 2009 at Provogue records, where also BETH HART and Joe Bonamassa released their latest album. Ever since, Stefan and his band have been mostly on the road playing at clubs and festivals such as Bospop, Huntenpop, Bokpop and Eurosonic 2011. He also appeared on television and radio and played several support shows for BETH HART. In 2010, STEFAN SCHILL focused on a European tour in England, Scotland, France and Germany. At the moment, he is working on his second album. www.stefanschill.com / www.myspace.com/stefanschill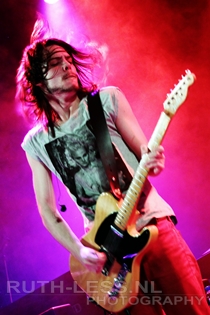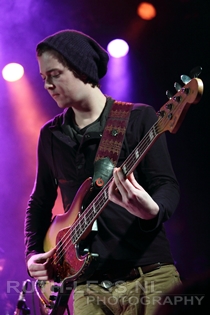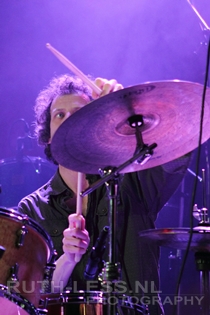 Music & Performance
Although Tivoli is sold out tonight, the venue is nicely filled up, but not packed, which is very comfortable. Tonight's support is taken care of by STEFAN SCHILL and his band. Young, funky and energetic is how I would describe them. Stefan treats the audience to a short set with five songs from his debut album 'Don't Say A Word'. After the first three songs, Stefan welcomes the audience and promises us with a big smile that next time "we'll be here for him". Optimism is always good way to start. STEFAN SCHILL's music sounds like a combination of GAVIN DEGRAW with the 'funkiness' of PRINCE poured all over it.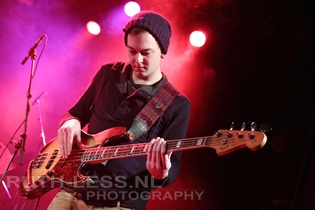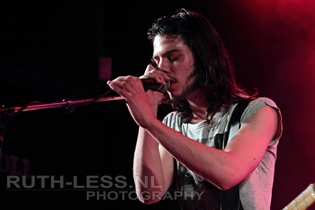 During the last two songs, Stefan goes wild on some decent guitar solos, while the band takes care of their part on the background. Although I personally think that five songs is just about enough, as a support band they're doing a proper job with their accessible, groovy and enthusiastic attitude and music.

Rating
Music: 7
Performance: 7
Sound: 8
Light: 9
Total: 7.5 / 10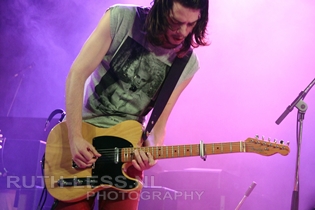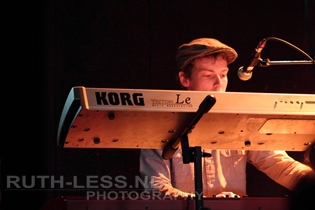 Beth Hart

BETH HART lives her life the way she sings: with all her heart and soul. She has a raw but sensitive voice as she translates the ups and downs in her life into music. Her first albums 'Screaming for my supper' and 'Leave the light on' are mostly about fighting against drugs and finding her true self. Over the years, BETH HART did several shows in The Netherlands, even released a live album and DVD from her show at The Paradiso (Amsterdam) in 2005. Her latest album 'Don't Explain' is a collection of classic blues and soul numbers such as 'I'd Rather Go Blind' by Etta James. Well, there's no need to explain that BETH HART has a perfect voice for these kind of songs. A wonderful addition to this album is the collaboration with guitar player Joe Bonamassa. BETH HART's band includes lead guitarist Jon Nichols, bassist Tom Lilly, and drummer Todd Wolf. www.bethhart.com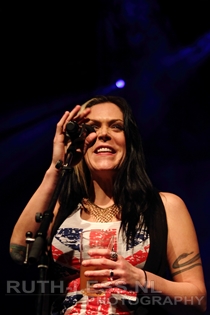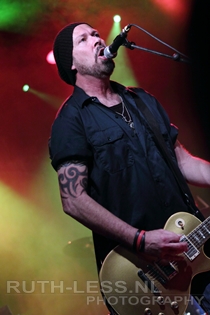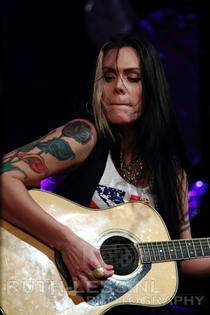 Music & Performance
With a beer in her hand and a big smile on her face, BETH HART enters the stage to welcome the audience. Also, she asks for a big applause for the Dutch Hammond and keyboard player Will Maas, who joins the band on stage during their European Tour. Beth tells us she's very happy to be back in the Netherlands again, just before she sits down behind her keys to start with 'I'll take care of you' from her latest album 'Don't Explain'. Tonight's setlist includes a variation of old songs, but the focus is mainly on her latest work on blues covers. After a few songs, Beth takes off her shoes to swing the night away with Etta James' 'Something's gotta hold on me'. Up next are a series of old songs: 'Delicious surprise' ('Screamin for my supper'), 'Waterfalls' ('37 days') and 'Boogeyman'. Beth is very much at ease during her show, and even when something went wrong at the start of one of the songs, she just cuts it off and starts over a few times and laughs it all away. Tonight's set list is improvised just as easily and adapted to whatever Beth feels like.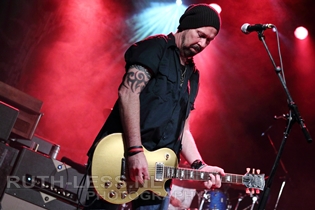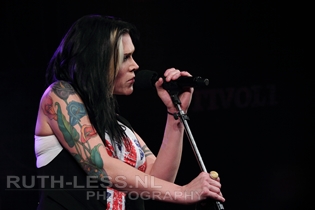 Some of the songs where skipped ('LA song') and others were added ('I'd rather go Blind'). About halfway the set, we're having a B-day party on stage for their crew member Bianca (also guitar player Jon's girlfriend), complete with a cake and candles. Overall, the show feels very relaxed and the atmosphere is almost cosy. Musically though, each and every song is performed with great care and precision. Beth has an incredible voice, which perfectly fits the blues covers on her latest album. The raw edge of her troubled past seems to have been replaced by warmth and a sparkling personality, which also translates in her music and performance. While singing 'Don't explain', a Billy Holiday cover, she sits down at the edge of the stage (no corridor) to be even closer to the audience. This intimate moment is continued with 'your heart is as black as night' from Melody Gardots, leaving goose bumps on my arms. The audience listens breathlessly to her version of these covers.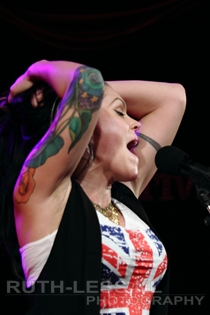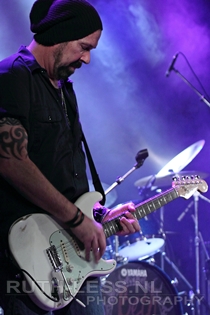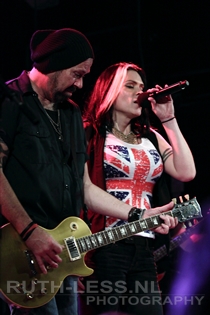 After fourteen songs and a short break, four more songs were added to the encore, including 'My California' and 'Monkey Back'. She finishes the night with 'Ain't no Way' on her keys. Judging by the huge applause and cheers, I think everybody agreed that this was an amazing show!

Setlist
01. I'll take care of you
02. Chocolate Jesus
03. Well, well
04. Something's Got A Hold On Me
05. Delicious surprise
06. Waterfalls
07. ?
08. Boogieman
09. Trouble
10. As Good as it gets
11. Don't Explain
12. Your hart is as black as night
13. For my Friends
14. I'd rather go blind
15. Sinner's Prayer
---
16. Happiness… any day now
17. My California
18. La song Monkey back
19. Ain't no way

Rating
Music: 9
Performance: 8
Sound: 9
Light: 10
Total: 9 / 10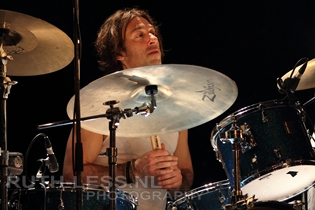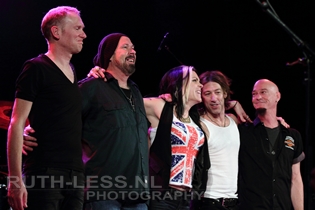 All pics by Ruth Mampuys (www.ruth-less.nl)