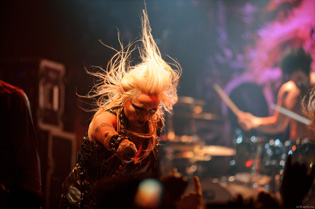 Nosturi, Helsinki, Finland
23rd April 2013
Doro

Doro Pesch and her band hit the stage of Nosturi club, Helsinki, on 23rd of April. Perhaps I do not have to write long lines about who she is, being one of the most famous metal female vocalists since 1980s. Her style is traditional, old-school heavy metal, a genre largely supported by the distinct group of oldies - such as PRIMAL FEAR, U.D.O and the like. DORO released her latest album 'Raise Your Fist' in 2012 and naturally, the gig contained some songs from the release. http://www.doro.de / https://www.facebook.com/DoroOfficial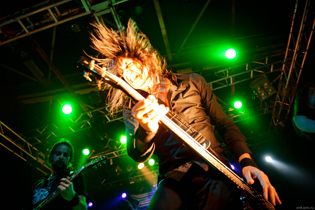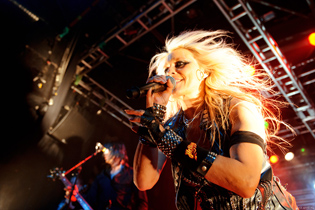 Music and Performance
This gig was, in short, awesome. I am not really easy put such an adjective in my reviews; I am not really "ready to mosh" to everything that sounds heavy enough and I am not ready to say nice words just in return for the free access to the event. It takes a really professional band and wild energy for me to call the gig outstanding. And it sure was. Since my past visit to 2-and-half-hour U.D.O gig, I got a strong suspicion that old heavy metal masters somehow imply, that they could work on stage longer than young generation. In our time, hour or so considered okay, hour and half is well done.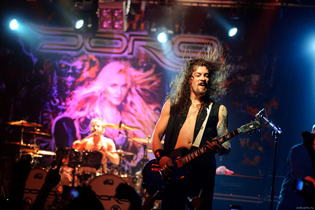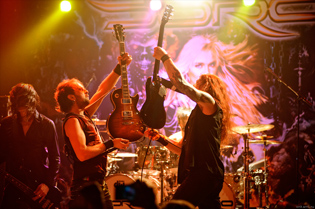 Doro was on stage for much longer, giving listeners a long, packed show. You would never give Doro her real age, she is very good looking and very active onstage. The touring band is keeping up to her presence: no boring "standing in the dark" while lead person steals the whole show. Drummer Johnny Dee had his solo part, making plenty of faces to the crowd. A lot of communication with the crowd was there, as Doro often showed her microphone to the front row. Even the photo-pit was narrowed so "Metal queen" can reach the crowd. After the show, Doro and the band did not left the stage once and for all, but stayed for a while giving out autographs and talking to the fans.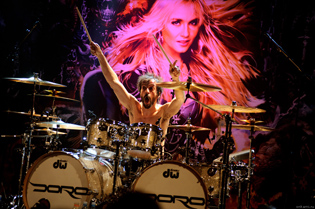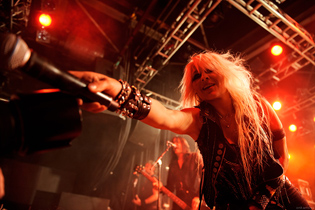 I could only wish that modern, proud bands that rocketed to popularity would have that much of a sincere connect to the audience, and too bad that some instead aim for star-like behaviour.

Rating
Music: 8
Performance:9
Sound: 9
Light: 7
Total: 8 / 10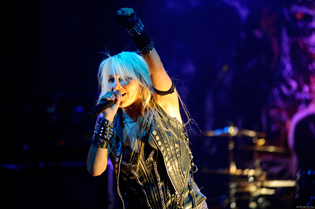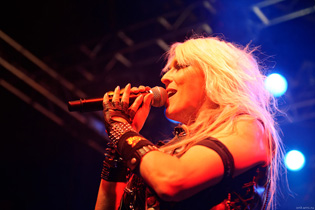 All pictures by Askar Ibragimov