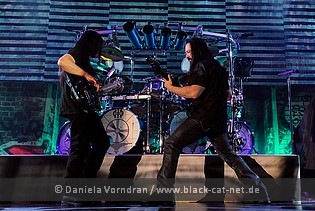 Mitsubishi Electric Hall, Düsseldorf, Germany
18th February 2014
Dream Theater

It seems like it's progressive Tuesday today, because DREAM THEATER have come to town to scare us with their cunning skills… There was no support scheduled for that tour and already at eight, the three hour show was starting.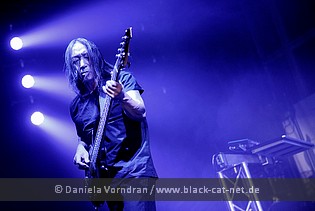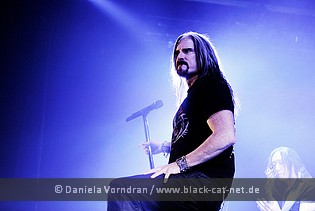 DREAM THEATER was formed in the year 1985 under the name MAJESTY in New York, USA. They are counted as one of the first bands to mix metal with 70s progressive rock and the band is famed for their musical skills. DREAM THEATER released their debut 'When Dream and Day Unite' in 1989 with Charlie Dominici on vocals. The band had their commercial breakthrough with their second album 'Images and Words', the first album with new singer James LaBrie. Since LaBrie replaced Dominici on vocals, the band has released twelve records and gained a massive following. DREAM THEATER consists of James LaBrie (vocals), John Petrucci (guitar), John Myung (bass), Mike Mangini (drums) and Jordan Rudess (keyboards).
http://www.dreamtheater.net
/
https://www.facebook.com/dreamtheaterofficial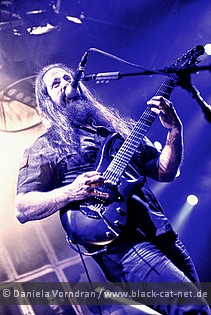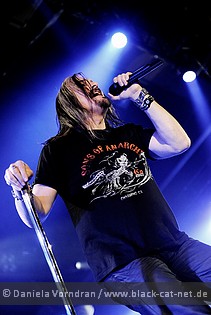 Music & Performance

From the very first riff of Petrucci's guitar and the very first tune of Rudess's keyboard it is clear that DREAM THEATER is still a massive force to be reckoned with. The solos that Petrucci shoots into the crowd are mind blowing (note that the author is not easily impressed), the drumming of Mike Mangini is on par with Portnoy, the former drummer of DREAM THEATER (eat your heart out Mr Portnoy) and John Myung's skills on the bass are fascinating because normally I consider the bass an ulterior and boring instrument maybe because you can only seldom hear the bass when listening to metal. James LaBrie does a good job most of the time but seems overburdened with the head voice, which he is to use very often in the second half of the first act.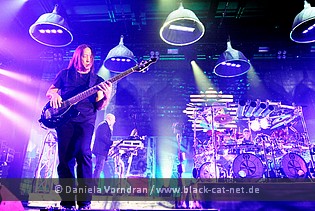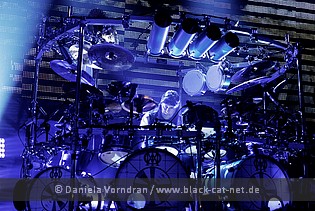 Every time he can sing a ballad or something less demanding he shines, but the high pitched years seem to be over(considering that MANOWAR`s Eric Adams is not able to sing like he did some 15 years prior it ain`t a shame). But hey I have to admit it is a band of a technologically highly advanced level and even considering the shortcomings vocal wise, Mr LaBrie is undoubtedly one of Rock`s finest singers. Maybe he just had a bad day. All in all it was a great and visually attractive concert.
Setlist

- Act I -
01. False Awakening Suite
02. The Enemy Inside
03. The Shattered Fortress
04. On the Backs of Angels
05. The Looking Glass
06. Trial of Tears
07. Enigma Machine
08. Along for the Ride
09. Breaking All Illusions
- Act II -
10. The Mirror
11. Lie
12. Lifting Shadows Off a Dream
13. Scarred
14. Space-Dye Vest
15. Illumination Theory
---
16. Overture 1928
17. Strange Déjà Vu
18. The Dance of Eternity
19. Finally Free
20. Illumination Theory
- Outro -
Rating

Music: 8
Performance: 8
Sound: 8
Light: 9
Total: 8.2 / 10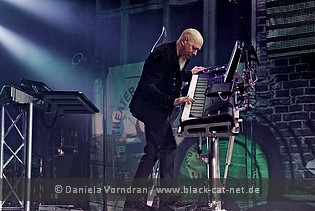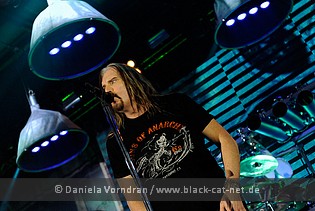 All pictures by Daniela Vorndran (
http://www.black-cat-net.de
/
http://www.facebook.com/blackcatnet
)