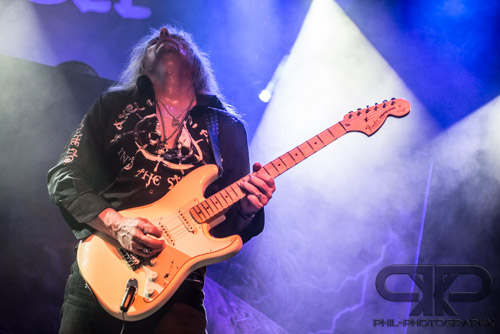 Zeche, Bochum, Germany
21st February 2014
Axel Rudi Pell & Rebellious Spirit

So it's Friday again (yay) and once again I get the pleasure to visit a gig of some real Hard Rock heavy weights. This time I got to experience Mister AXEL RUDI PELL and his gang in Bochum…
Rebellious Spirit
Formed in the summer of the year 2010 the band REBELLIOUS SPIRIT plays sleazy Hard Rock with a sound being a mix of L.A bands like GUNS`N`ROSES, MÖTLEY CRUE or HANOI ROCKS. Every listener gets the references, this very young band is striving for the very top of German rock, if they get there remains to be seen and heard. REBELLIOUS SPIRIT is Jannik Fischer (vocals/ rhythm guitar), Corvin Domhardt (lead guitar), Jens Fischer (bass) and Silvio Bizer (drums).
http://www.rebelliousspirit.de
/
https://www.facebook.com/pages/Rebellious-Spirit/166972703342890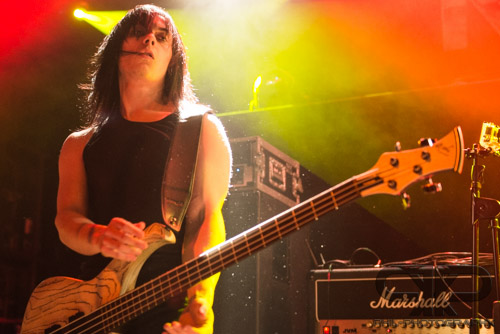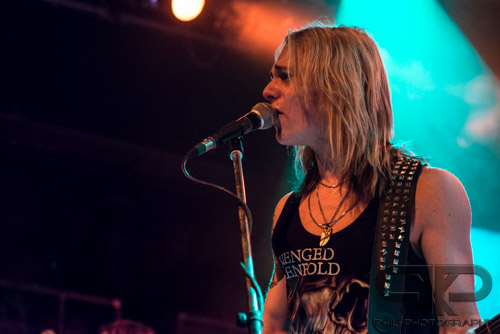 Music & Performance

The band plays tight and singer Jannik Fischer has done his sleaze rock homework, the audience really seems to like the four rebels. The crowd has a lot of fun with these guys. Personally I didn`t dig the gig because the whole song-writing, appearance and sound has a very phony and constructed vibe to it. REBELLIOUS SPIRIT is a very young band and hopefully the sound and the band itself will develop over the next years because at the moment they are characterless copycats of the Hollywood scene of the late 80s.
Setlist

01. Lights Out
02. Rock It
03. Sweet Access Right
04. You're Not The Only One
05. Gone Wild
06. Change The World
07. You Give Love A Bad Name (Bon Jovi cover)
08. Cry For You
09. Let's Bring Back
Rating
Music: 5
Performance: 6
Sound: 6
Light: 6
Total: 5.6 / 10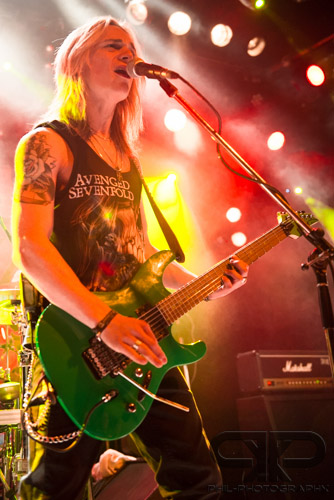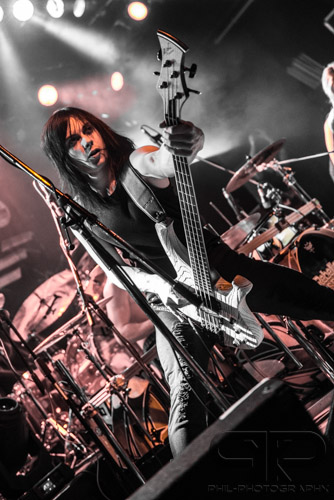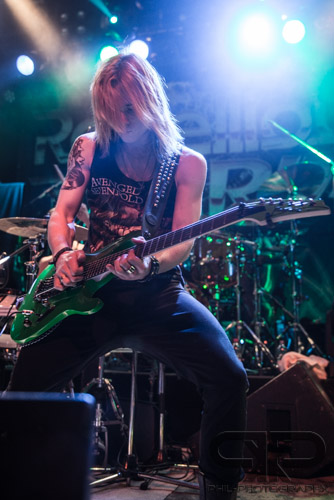 Axel Rudi Pell
This band around the German guitar hero is around since 1989 and was formed after his former gig STEELER disbanded. AXEL RUDI PELL and his band mates march on since then and release one excellent received record after the other. 2014 again saw another well received record and the gigs at the Zeche Bochum were sold out like in the years prior. AXEL RUDI PELL is: Axel Rudi Pell (guitar), Johnny Gioeli (vocals), Ferdy Doernberg (keyboards), Volker Krawczak (bass) and Bobby Rondinelli (drums).
http://www.axel-rudi-pell.de
/
https://www.facebook.com/pages/AXEL-RUDI-PELL-OFFICIAL-SITE/427164065301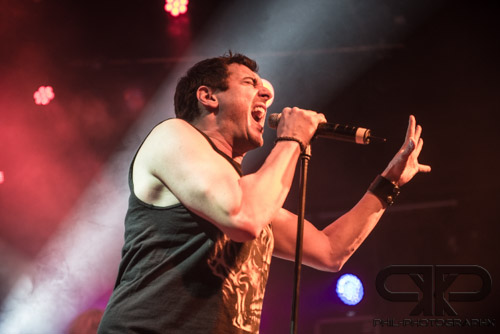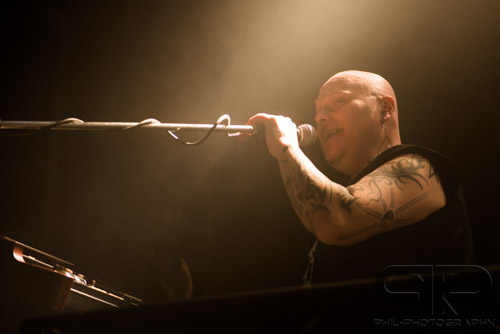 Music & Performance

Axel and his guys make it plain to the crowd that they came to rock. The folk celebrate them as home comers, the atmosphere is frenetic and almost everything the band is doing on stage is greeted with screams and applause. What can I say? The band plays very good, especially Axel Rudi Pell himself. That said I have to inform you my dear readers that I am here for singer Johnny Gioeli who does a more than excellent job on the microphone. Gioeli`s voice reminds of Ronnie James Dio every now and then which is just a divine revelation. Musically the whole performance is a brilliant experience the only shortcoming of the evening is my own fault because I knew too few songs of the setlist and therefore was unable to sing along…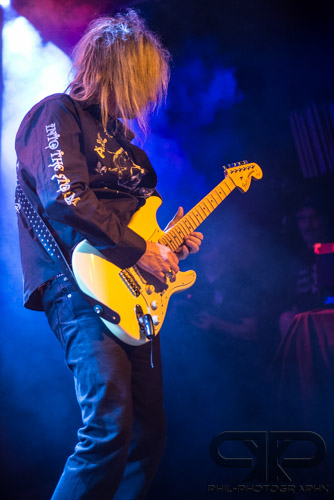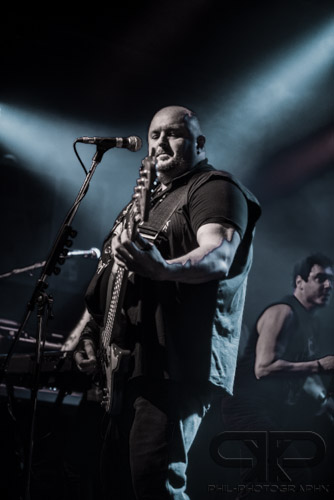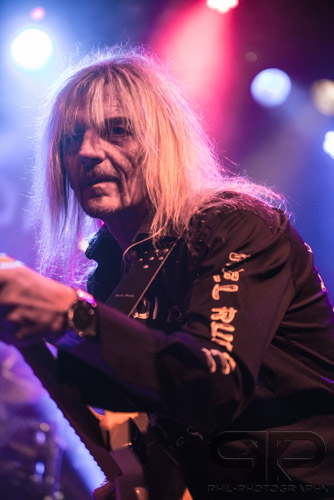 Setlist

01. Burning Chains
02. Medley: Nasty Reputation/Strong as a Rock
03. Long Way to go
04. Oceans of Time
05. Hey Hey My My
06. Warrior
07. Key Solo/ into the Storm/ Drum Solo
08. Before I Die
09. Mystical
10. Too late
11. Princess
12. Jam
13. Eternal Prisoners
14. Too late
15. Medley: Masquerade Ball/ Casbah
Rating

Music: 8
Performance: 9
Sound: 8
Light: 8
Total: 8.3 / 10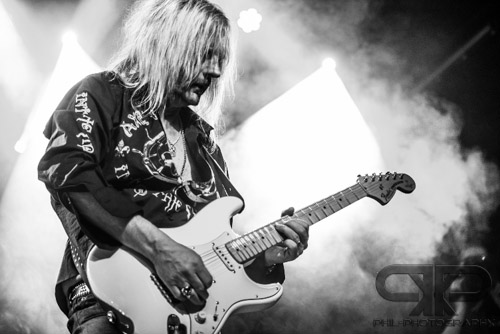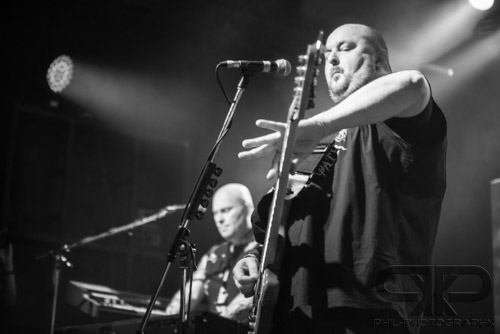 Full Gallery

All pictures by Philipp Gelsing (
http://www.phil-photographx.de
)