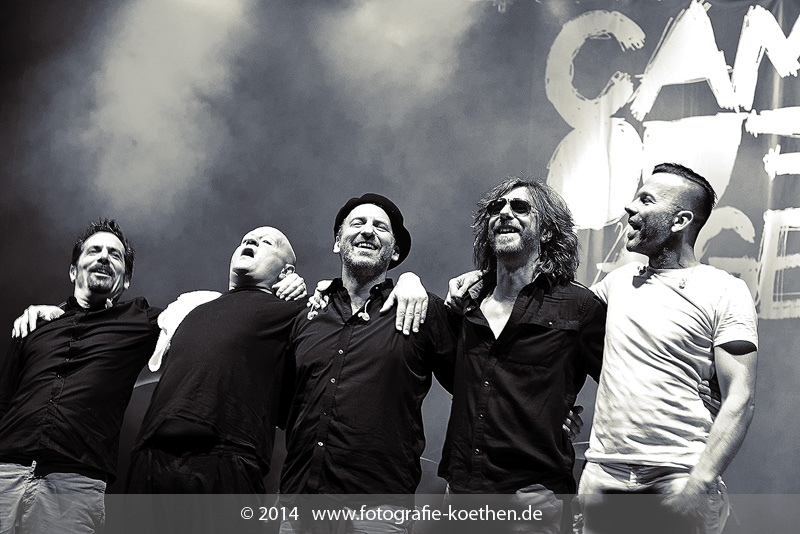 Parkbühne, Leipzig, Germany
23rd May 2014
Camouflage & Beyond Obsession

30 years after founding their band, CAMOUFLAGE was on stage for an open air concert in Leipzig on May 23rd, 2014. The concert took place in the evening at the Parkbühne, located in Clara-Zetkin-Park. Many people were lying on the grass in the park while listening to the concert from outside of the location. Even more people found their way to the Parkbühne.
Beyond Obsession


First band of the evening was BEYOND OBSESSION - three boys from northern Germany. The band is influenced by electronic music of the 80s until today. The young project was founded in 2012 and released their debut album 'Listen, Learn and Speak' in 2013. In Leipzig, they performed a few songs from this album, also 'On my way', their first single. The singer managed to put up a good show from the beginning to the very end. The audience noticed quickly, that the vocalist was inspired by MARTIN L. GORE from DEPECHE MODE, because he sang 'Never turn your back on mother earth' from Martins first solo EP Counterfeit. BEYOND OBSESSION are Nils Upahl (songwriting, vocals, synth, guitar), André Wylar (synth) und Sören Köstel (drums).
www.beyondobsession.de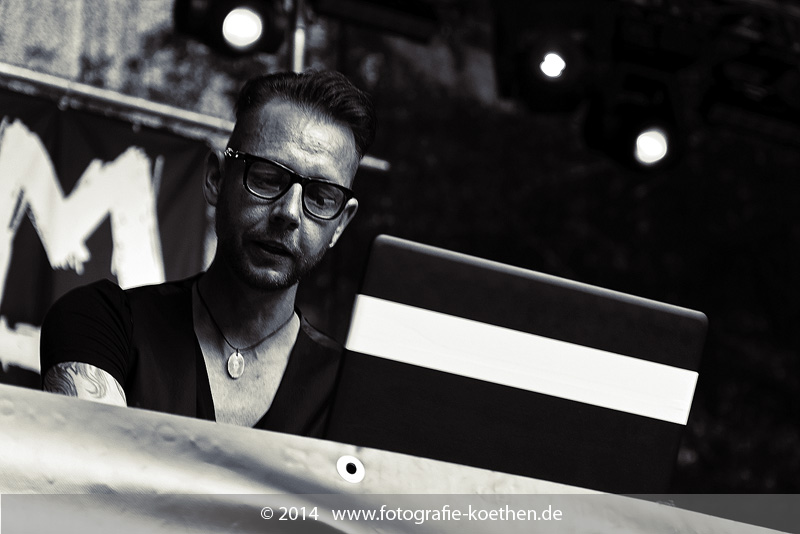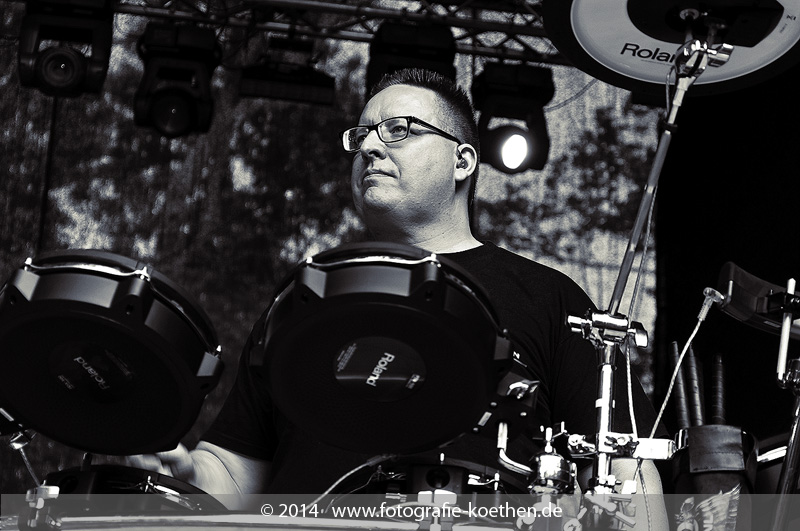 Setlist

01. Good Luck Boys (Intro)
02. Cold Site of Bed
03. Not real
04. Endless
05. Nothing like that
06. On my way
07. Never turn your back on mother earth
08. Tokio Underground
Rating

Music: 6
Performance: 7
Sound: 7
Light: 8
Total: 7 / 10
Camouflage

CAMOUFLAGE is a New Wave trio from Bietigheim-Bissingen in Germany. The band consists of Oliver Kreyssig (keyboard, electronic drums, lyrics, composition, vocals, background vocals), Heiko Maile (synthesizer, keyboard, composition, producing, background vocals) and Marcus Meyn (vocals, lyrics, composition). They are supported on tour by live drummer Jochen Schmalbach and guitar player Volker Hinkel. CAMOUFLAGE look back to seven studio albums and several positions in the charts. The release of their eighth studio album 'Greyscale' was recently postponed from September 2014 to a new release date, 13th February 2015.
www.camouflage-music.com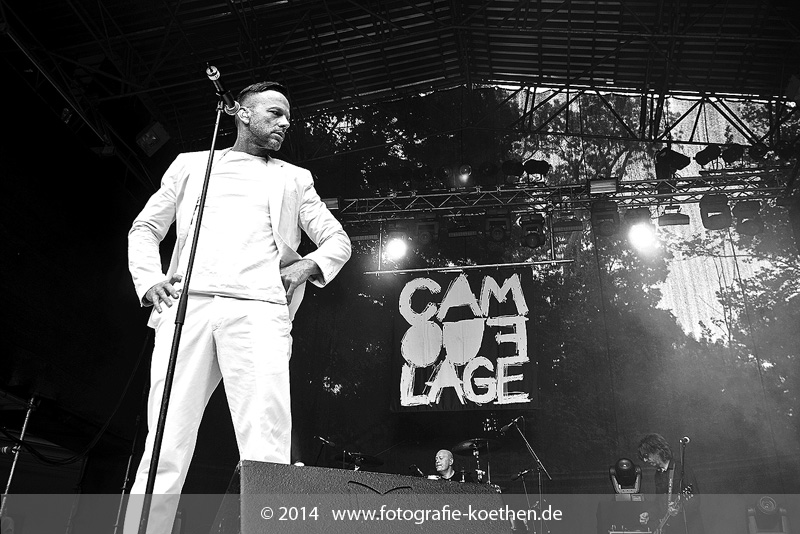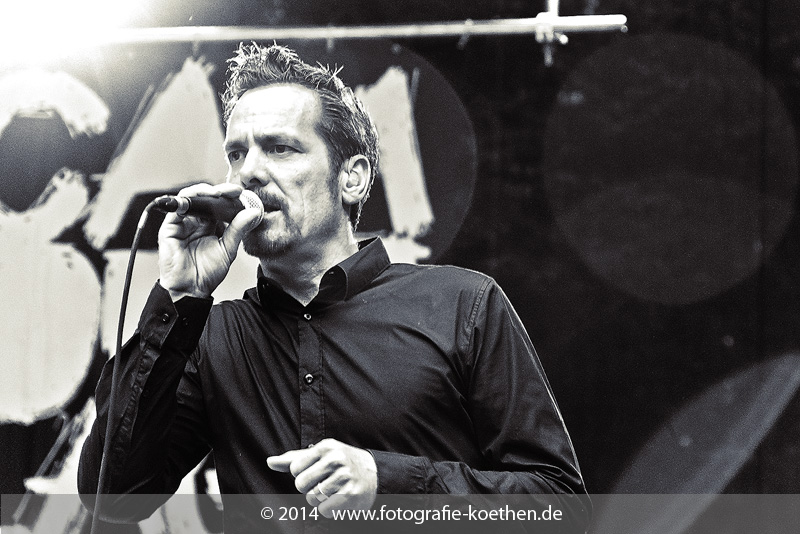 Music & Performance

A good crowd showed up when the band entered the stage shortly after 8 o'clock. They started with 'We are lovers' even in daylight. Someone screamed to turn off the light. Marcus has not only a wonderful voice but also a fantastic presence on stage, charging the audience with his energy. One great song was followed by another and the crowd was raving. As usual Oliver sang 'Confusion' again, since years an essential part of any CAMOUFLAGE concert. It's not that typical synth sound, but this song had a great impulse and animated the people repeatedly to join in. The set consisted of a good mix of known hits like 'Dreaming', 'Neighbours' and 'The great commandment' completed by some new stuff from the upcoming album 'Greyscale' like 'Misery' and 'Shine'. Because the band has played these new songs at some concerts before, the fans even could sing along each line.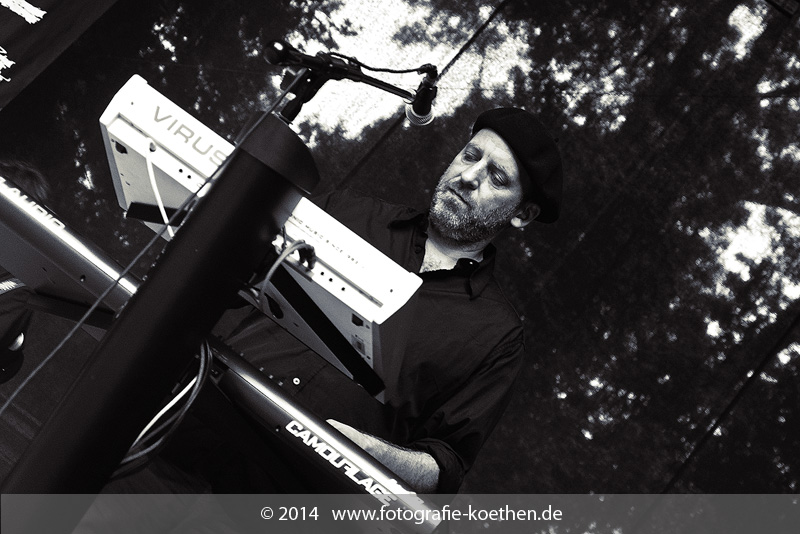 Between two songs, Heiko noticed that it was nasty to be on stage while having the smell of sausages from the nearest snack-bar in the nose. A few minutes later someone appeared with a sausage and the crowd laughed at this joke. The main set finished with 'Love is a shield' and Marcus told a short story before he played the song: In the audience was a little four years old boy, named Dave. Dave's favourite song is 'Love is a shield'. To shorten the waiting time for him, the band performed this song already before the concert only for Dave behind the stage. After a short break the band members entered the stage again with the German song 'Kling Klang', which reminds a little bit of the sound from KRAFTWERK. Four more songs were played as encore. Thundering applause proved that CAMOUFLAGE's excellent synth-melodies and their strong voices makes every concert to an experience. Yes, CAMOUFLAGE makes you addicted!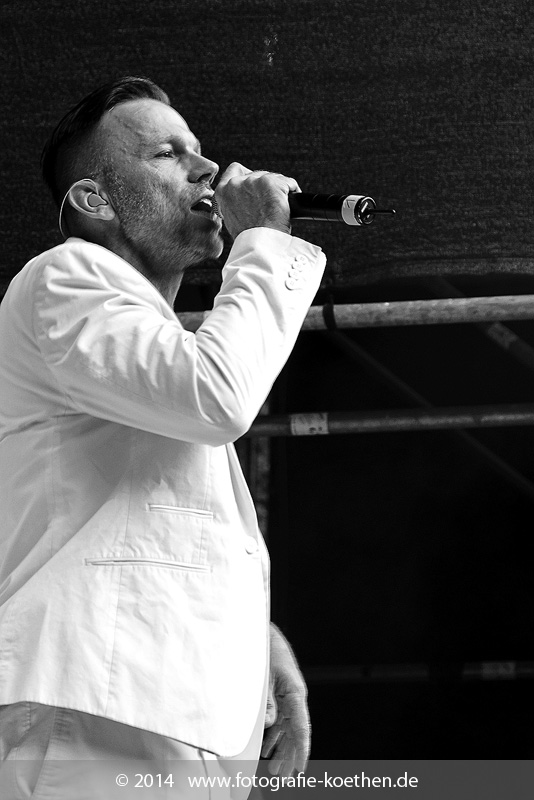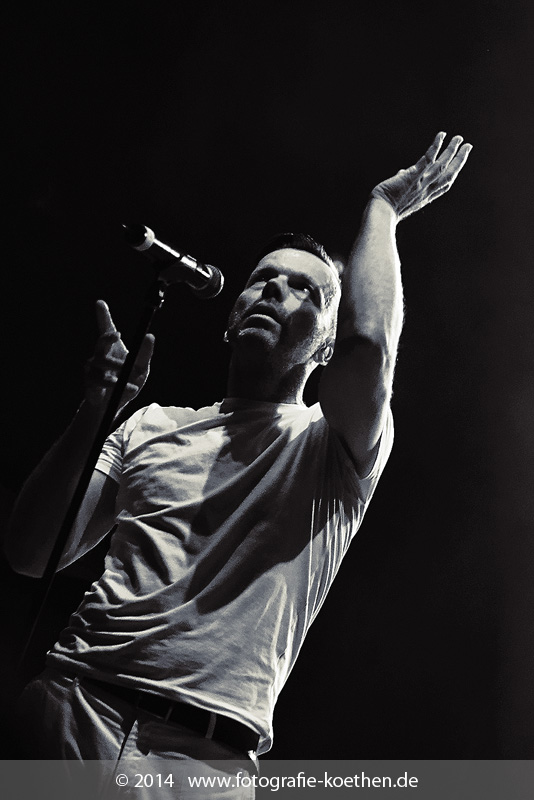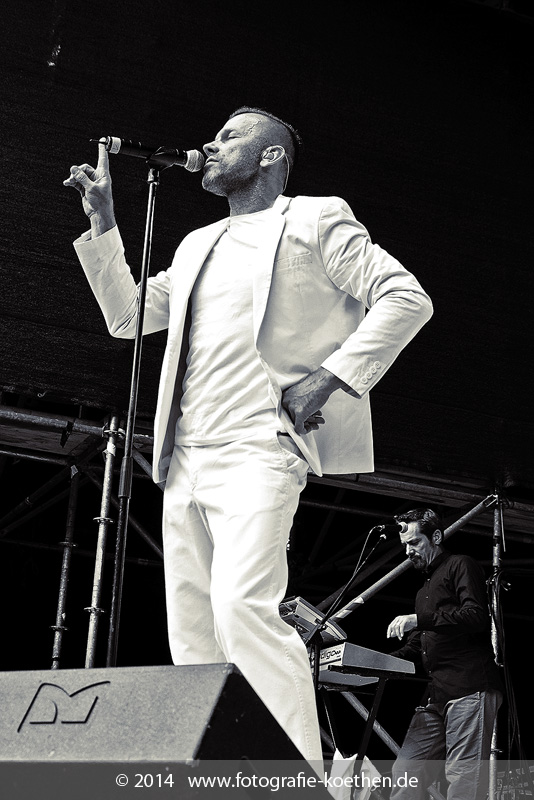 Setlist

01. We are lovers
02. Dreaming
03. Heaven
04. Perfect
05. I'll follow behind
06. That smiling face
07. Fade in memory
08. You turn
09. Neighbours
10. Passing by
11. Misery
12. Suspicious love
13. Confusion
14. Love is a shield
---
15. Kling Klang
16. Shine
17. The great commandment
18. Here she comes
19. Me and you
Rating

Music: 10
Performance: 9
Sound: 9
Light: 8
Total: 9 / 10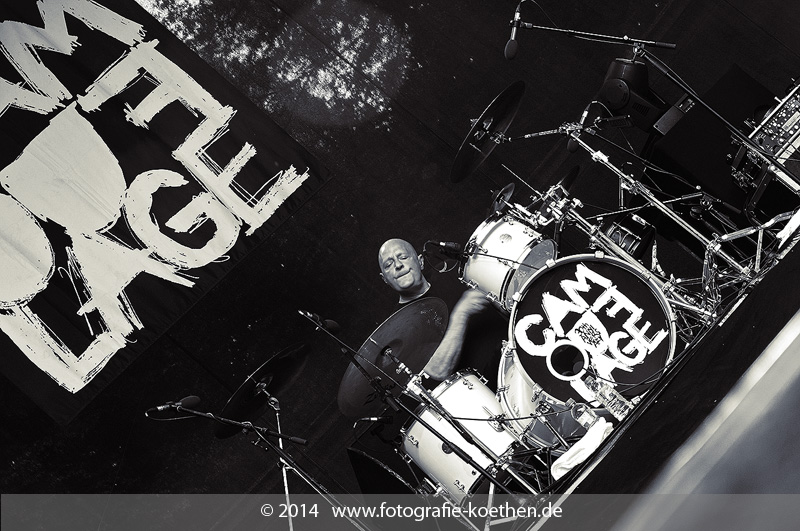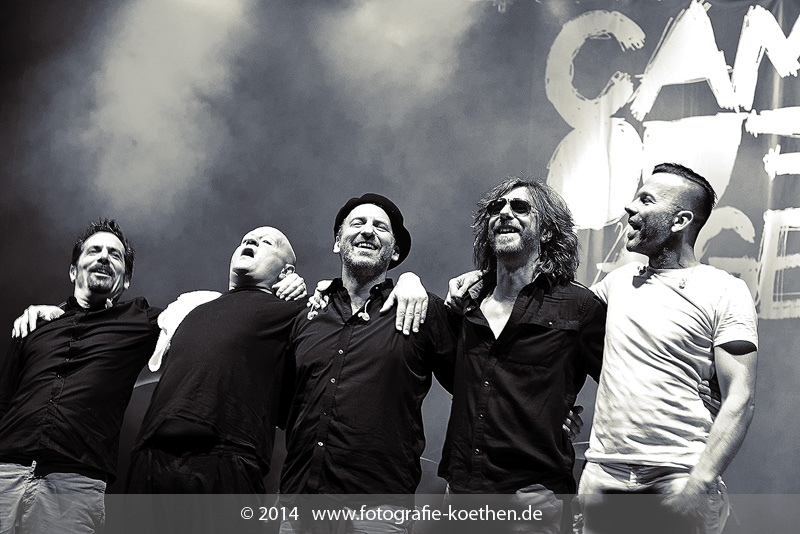 Full Gallery

All pictures by Anja Steinbiß (
www.fotografie-koethen.de
)