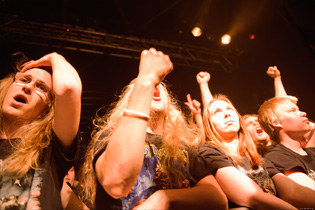 Nosturi, Helsinki, Finland
2nd June 2015
Blind Guardian

It is a welcoming change that German bands tour Finland more often. While for some bands that are headlining German festivals, visiting Finland is still some sort of initiation, Blind Guardian have been already here numerous times, including gigs on the central metal festival of the country, Tuska. This time, the band appeared in a club gig with songs from their latest release 'Beyond the Red Mirror', published in January 2015.
http://www.blind-guardian.com/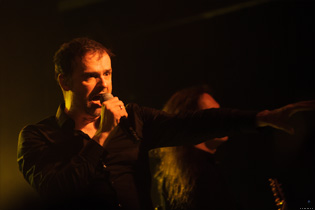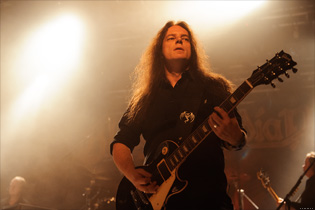 Music & Performance

With relatively high price for the ticket and the day in the middle of the working week, one may not expect a huge crowd, but the club was packed completely. It might unfortunately spoil some part of the impressions for the people in the back of the club. Blind Guardian do not use any stage clothes, the only decoration being the backdrop with the latest release's artwork. As a rule, musicians are only wearing black shirts and jeans. In fact, the seasoned "metal bards" won't need any of these show artifacts, because the energetics of songs fully compensate for the absence of visually rich "show".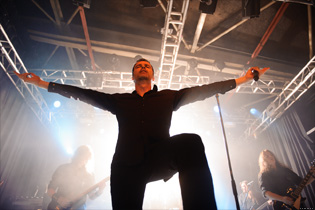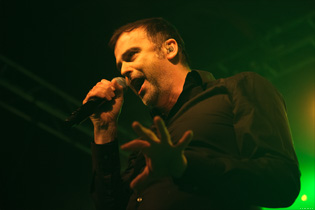 The setlist contained the material from 'Beyond The Red Mirror', but mixed with earlier "classics" - for instance, the second song in the gig is already 'Banish From Sanctuary' from 'Follow The Blind' release of 1989 (twenty-six years ago!), the disc that did not even featured a trademark sound of the band yet. The absolute classic songs from 'Imaginations from the Other Side' and 'Tales from the Twilight World' were also present. Energetic stage performance, charisma of singer Hansi Kürsch and very representative set list is a solid recipe for a very successful and fun gig. One downside, however, was the lighting during the production, that was, basically, very subtle.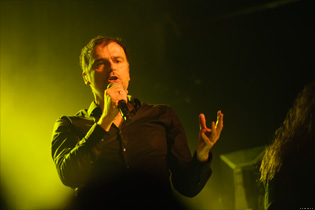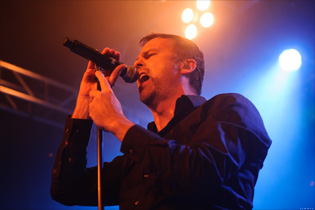 It did not affected the impression from music a single bit, and sometimes the lights were quite bright, but the overall impression from the visual of the show was beyond average.
Setlist

01 The Ninth Wave
02. Banish from Sanctuary
03. Nightfall
04. Fly
05. Tanelorn (Into the Void)
06. Prophecies
07. The Last Candle
08. Miracle Machine
09. Lord of the Rings
10. Guardian of the Blind
11. Bright Eyes
12. And the Story Ends
---
13. War of Wrath
14. Into the Storm
15. Twilight of the Gods
16. Valhalla
---
17. Wheel of Time
18. The Bard's Song - In the Forest
19. Mirror Mirror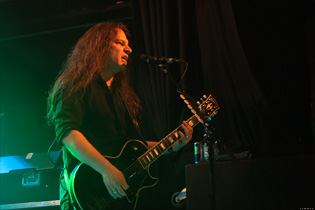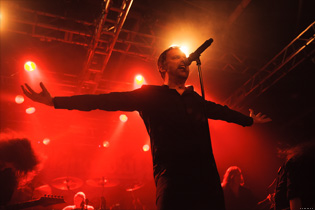 Pictures by Askar Ibragimov