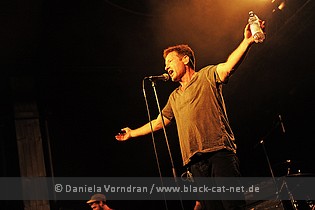 Live-Music-Hall, Cologne, Germany
10th May 2016
David Duchovny & Jeff Butcher

Over here, we know DAVID DUCHOVNY mainly as an actor in the TV series The X-Files and Californication. But the multi-talented American is also a musician and in May last year he released his debut album 'Hell or Highwater'. The record contains twelve folk rock gems that DUCHOVNY wrote in the best singer songwriter manner. This May, DAVID DUCHOVNY is touring for the first time in Europe. He's going to present his 'Hell or Highwater' on the 10th in Cologne. Due to the high demand, the show was moved from Gloria to the Live-Music-Hall.
Jeff Butcher

Comparing to other shows of Duchovny, it seems that every night another member of his band has the honour to open the evening. Maybe I am wring, but anyway, today it was Jeff Butcher's turn and he entered the stage all alone at eight to present a few songs, only equipped with an acoustic guitar. His biography tells us at least a little about the musician. He is a studio musician, solo and ensemble performer, songwriter and teacher on Mandolin, Guitar and Bass in a wide palette of musical styles. Jeff is also currently an occasional member of David Duchovny's touring band. In the past Jeff has composed, produced, performed, recorded and co-written pieces with The Anymen, The Whiskey Boys, Chasing Blue, Max Rose/Rasha, Happy You, Maiden Phoenix Theatre Co., Ro Colegrove, David Duchovny, and others. Even though the presented songs in Cologne were all acoustic, there was a certain Grunge feel in them. Sadly, his vocal presentation was lacking routine and he failed the sounds several times. 'American Radiation' was one of the presented songs and at the end he presented a cover version of 'Eye of the Tiger', a big fail in my eyes.
https://www.facebook.com/Jeff-Butcher-American-Radiation-36825245136
Rating

Music: 6
Performance: 5
Sound: 6
Light: 5
Total: 5.5 / 10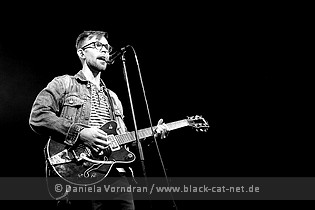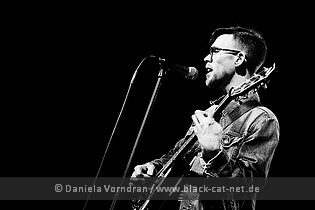 David Duchovny

Having David Duchovny in Cologne was like having a piece of Hollywood in the city. When I arrived at the venue short past seven, doors were still closed and people who had their meet and greet before were just leaving the venue. Then, the security asked to empty the space in front of the venues gate and then, a black limousine left the yard with Dave sitting in. Seems the star was returning to his hotel before the show. Girls outside screamed, when he passed them by. Later after the support when we were standing at the yard, a cab returned, people had to make room again and David returned just fifteen minutes before show time. And again: screaming. Was kind of funny to see all those fans who were there not because of the music but just because Hollywood star David. A girl even asked us to take her mobile phone with us into the photo pit to take some pictures for her of the beloved star. Returning so late we first thought the show might start later, but sharp at nine, the band and David entered the stage. There is not so much information about his band but it seems that WEATHER from Brooklyn (Pat McCusker, Mitchell Stewart, Jeff Butcher, Davis Rowan, Colin Lee, his producer) and Nathan Reich (who supported in Amsterdam) were joining him on stage.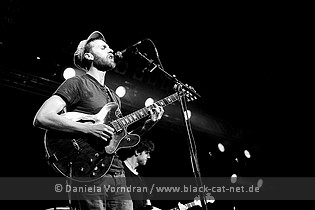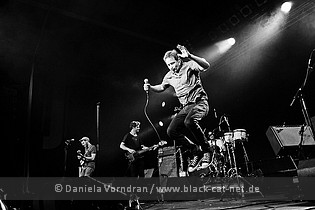 Musically, it was surely no revelation. If it was not Duchovny on stage, you could just say the evening was a good show of a newcomer band (well, he just has one album, so he is kind of a newcomer). You were offered guitar driven folk-rock, groovy or balladry, well done, but nothing special. Somehow anyone was just here to see the star from Californication and the X-Files. Durchovny himself made a really good show though, moving a lot and even jumping. But the music was subsidiary. People were happy sharing the same room, breathing the same air like their star… and taking pictures of him. You saw so many mobile phones in the air… And there were lots of girls just staring at him with big eyes or screaming his name. The whole concert is kind of a Hollywood production where David already thanks the audience after the third song and tells them how grateful he is to be there on stage and how he loves the audience. Due to his popularity as actor, he already plays his first shows in sold-out venues in front of around 1,500 people. And I am sure if he would have only been standing on stage without doing anything, the show would have been sold-out as well.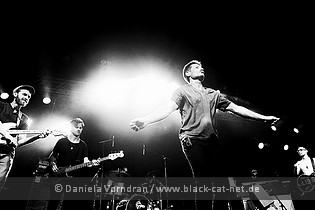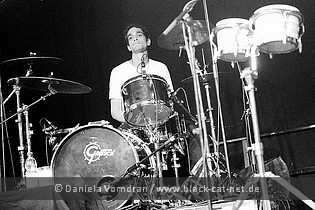 The first encore, 'Square One' by TOM PETTY, was presented by David alone, equipped with an acoustic guitar. Then the band joined him for two more songs. Then, his departure was also Hollywood-style: while the band was still playing on stage, David jumped already into the black Mercedes limousine, a towel over his head, and left the venue…
https://www.facebook.com/DavidDuchovnyOfficial
/
https://www.facebook.com/weathertheband
/
https://nathanreich.bandcamp.com
Setlist

01. 3000
02. The Things
03. Let It Rain
04. Stars
05. Every Third Thought
06. Stay (David Bowie Cover)
07. The Rain Song
08. Someone Else's Girl
09. Mo'
10. Unsaid Undone
11. When The Time Comes
12. Hell Or Highwater
---
13. Square One (Tom Petty Cover)
14. Positively Madison Avenue
15. Thank You (Sly and the Family Stone Cover)
Rating

Music: 6
Performance: 8
Sound: 7
Light: 7
Total: 7 / 10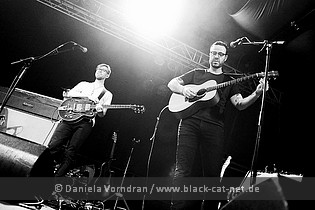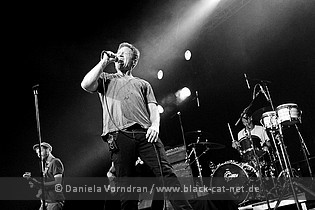 All pictures by Daniela Vorndran (
http://www.vorndranphotography.com
/
http://www.facebook.com/blackcatnet
)