Turbinenhalle, Oberhausen, Germany
9th October 2016
Birdy & Antje Schomaker

Turbinenhalle Oberhausen, always a great place for a concert. Tonight, it is BIRDY I am going to see. The young English singer has released her third album in March and is currently touring Europe. I am looking forward to an energetic yet emotional performance by a woman with a tremendous voice in a great venue where the cool industrial atmosphere will be met by warm songs.
Antje Schomaker

ANTJE SCHOMAKER is the opening artist for tonight. The German singer-songwriter lives in Hamburg and writes songs that feel like stories. She is planning on releasing her first album in 2017. Find out more about her music here:
http://www.antjeschomaker.de/
Music & Performance

ANTJE SCHOMAKER performs a set of German pop songs with an acoustic guitar. They are about life, about love, about pain, about love, for example 'Mein Herz braucht eine Pause' ('My Heart Needs a Break') or 'Von Helden und Halunken' ('Of Heroes and Rascals'). Her songs tell stories I feel mainly people in their twenties can relate to. The audience gives ANTJE SCHOMAKER a friendly welcome and is rewarded with thirty minutes of music from the heart, and with little tales told in between. Although we are given a decent performance, the audience stays rather calm, watching and listening without getting too excited.
Rating

Music: 7
Performance: 6
Sound: 8
Light: 6
Total: 6.7 / 10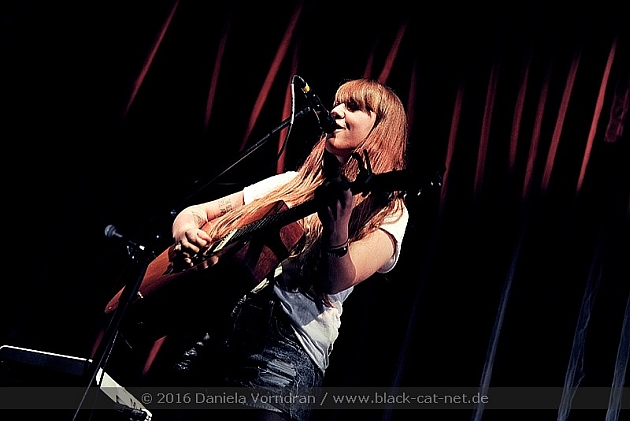 Birdy

BIRDY is a 20-year-old pop singer from England who has released her third album 'Beautiful Lies' in March 2016. Daughter to an author and a concert pianist, she starts writing her own songs at the early age of eight years. She plays the piano just like her mother, and also the guitar. In 2011, BIRDY releases her first album under the same name. It is followed by the second release 'Fire Within' two years later. Visit her website
http://officialbirdy.com/
, and do not miss her Facebook profile
https://www.facebook.com/BirdyMusic/
to check on the latest news, videos, and dates.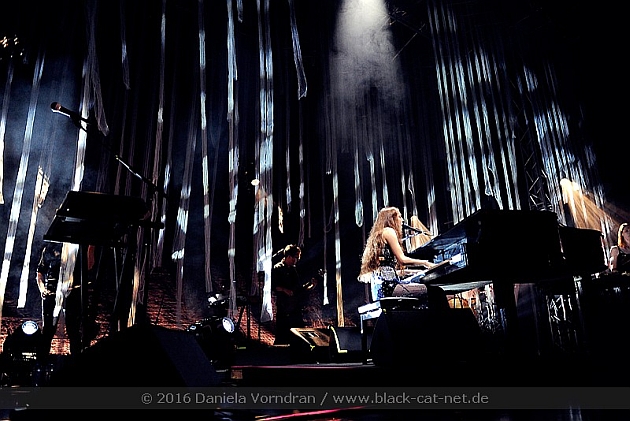 Music & Performance

What do you have to expect when you go to a BIRDY concert? Three things: a wonderfully lit stage with a beautiful piano right in its centre, a band of five, and of course, BIRDY herself. The band and the singer enter the stage punctual at nine and the audience erupts in wild applause, greeting the musicians fervently. BIRDY walks to the piano, shining in transparent glitter, greeting the audience and sitting down to play and sing the first song. It is 'Shadow' from the just released third album, a powerful mid-tempo ballad that turns out to be a perfect opener. It shows and accentuates BIRDY's vocal range and virtue and her talent when it comes to dance along the keys. The performance is energetic and the audience is having a great time right from the start.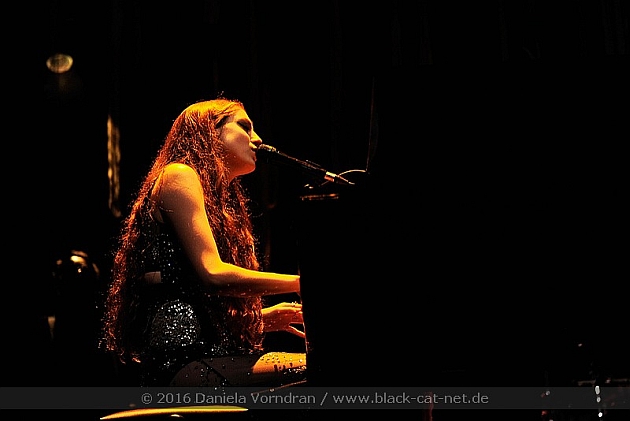 After this amazing first song, BIRDY and her band perform a set containing mostly songs from the recent album, ranging from soft ballads to joyful pop hymns. BIRDY plays the piano most of the time, but for 'Words as Weapons', she picks up an acoustic guitar and breathes even more soul into the up-tempo song from her second album. The audience gets louder and louder with every minute, full of joy and excitement. When BIRDY performs the ballad 'Beautiful Lie', accompanied by a violin, I am utterly impressed by the sheer power of this young woman's voice. It gradually unfolds and carries so much emotion that it seems impossible not to be drawn into the music. One hour into the concert, BIRDY introduces her band. They continue with 'Silhouette' and a fantastic cover of 'Running Up That Hill'.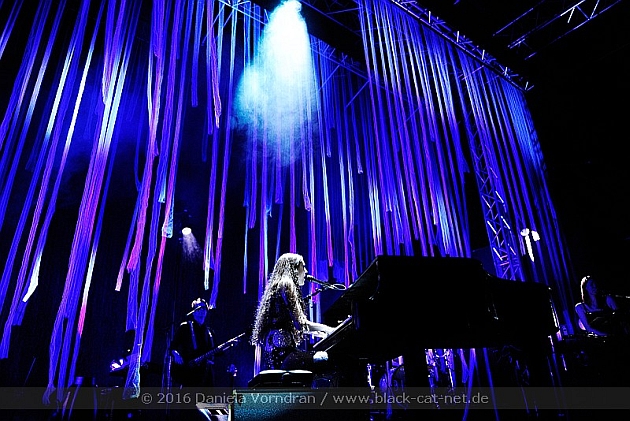 We are slowly approaching the end of the set when the first chords of 'Skinny Love' trickle from the piano. The audience screams enthusiastically and I allow myself to get lost in this beautiful ballad for a moment. It is followed by the final song of the regular set, 'Wings'. Roaring applause fills the venue as BIRDY and her band leave the stage. BIRDY spoils her fans with an encore of three more songs, ending a wonderful night with the single 'Keeping Your Head Up' and leaving a very satisfied and happy audience.
Setlist

01. Shadow
02. Beating Heart
03. Hear You Calling
04. People Help the People (Cherry Ghost cover)
05. Young Blood (The Naked and Famous cover)
06. Lost It All
07. Unbroken
08. Words as Weapons
09. Lifted
10. Words
11. Beautiful Lies
12. Take My Heart
13. Wild Horses
14. Silhouette / Running Up That Hill (Kate Bush cover)
15. Skinny Love (Bon Iver cover)
16. Wings
---
17. Save Yourself
18. Winter
19. Keeping Your Head Up
Rating

Music: 9
Performance: 9
Sound: 9
Light: 8
Total: 8.8 / 10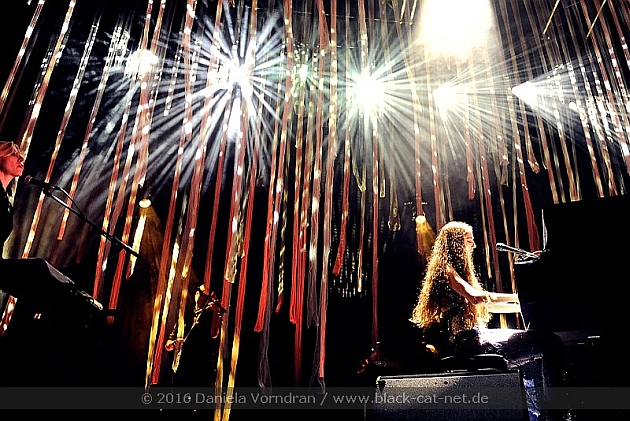 All Pictures by Daniela Vorndran (
http://www.vorndranphotography.com
/
http://www.facebook.com/blackcatnet
)