E-Werk, Cologne, Germany
26th September 2017
Beth Ditto, Annabel Allum

Somewhere over the rainbow we found ourselves on a glittering evening at E-Werk, Cologne to enjoy a wonderful voice owned by a beautiful creature: BETH DITTO. Special guest ANNABEL ALLUM is to warm up the stage with on a breeze of melancholic riffs.
Annabel Allum

After years of relentlessly playing live,
ANNABEL ALLUM
released her debut EP, 'Absent', in August 2015. Her original look and self-styling has also gained Annabel a lot of attention on social media, with an ever growing Instagram following she has received endorsements from Bastian Classics, Cheap Monday & various indie clothing brands for her to represent online. Releasing her debut single 'Tricks' in July 2016, ANNABEL ALLUM received multiple spot plays on BBC Radio 6 [Extracted from their home page]. http://www.aannabel.com / https://www.facebook.com/AnnabelAllumOfficial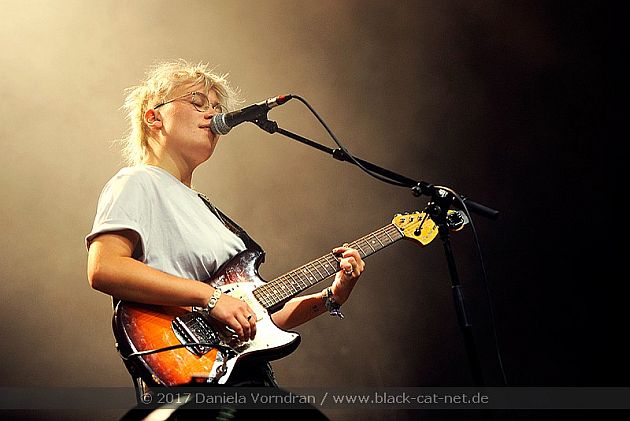 Music & Performance

A blond punky girl on a cool attitude came on stage with guitar. Nice songs and gloomy riffs. Unfortunately the attention of the public started decreasing after the second song. The increasing noise of background voices from the audience turned this intimate experience into a crowded feeling. The audience reacted moderately enthusiastic while the Annabel gave her soul. The cheering was quite enthusiastic, as her 30 minute act was over. In a nutshell the fans in the hall wanted only one person: BETH DITTO!
Setlist
01. Tricks
02. Picture on Picture
03. Morning / dawning (new song)
04. Spit
05. Rich backgrounds
06. Rascal (new song)
07. Shreds
Rating

Music: 6
Performance: 6
Sound: 6
Light: 7
Total: 6.3 / 10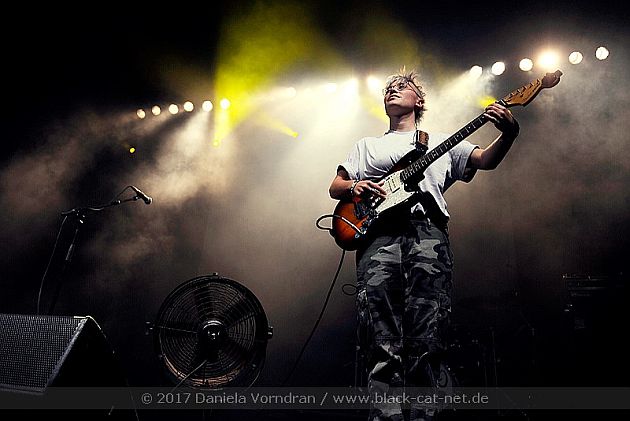 Beth Ditto

BETH DITTO
is an American singer-songwriter, most notable for her work with the indie rock band
GOSSIP
which released five studio albums. Ditto, who is openly lesbian, is well known for her outspoken support of both lesbian, gay, bisexual, and transgender (LGBT), and feminist causes. Ditto launched her first plus-size collection for women's clothing retailer Evans in 2009. In 2016, after 17 years as the front woman of GOSSIP, Ditto went on a solo career. 'Fake Sugar', her first album was released in the middle of June, which of course didn't go without jokes at her expense, who is also often referred to as a XX woman with a massive sound body. http://www.bethditto.com / https://www.facebook.com/bethditto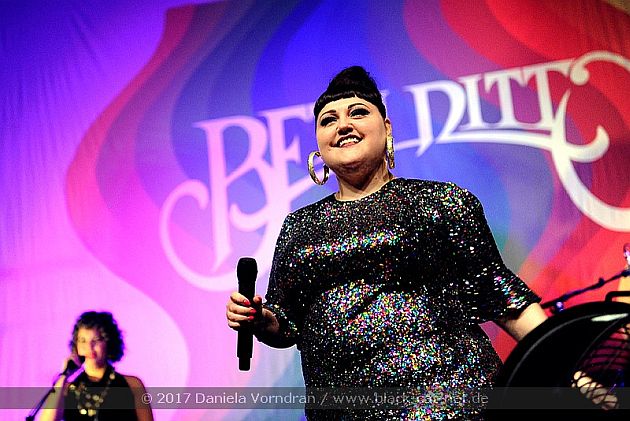 Music & Performance

It was just a couple of minutes past nine when the crowd started claiming the punctual beginning of the show. 1,800 colourful fans of all ages, sexes and races were reunited at E-Werk Cologne to see this "queen of diversity". The band came on stage on casual but colourful looks. Beth made her entrée on a glittering dress, rhinestone sandals and huge golden creoles. There was a kind of rock spirit on this plain stage with simple lighting. The opening was with 'Oh My God'. OMG! What a voice! So soulful, so bluesy and so expressive! Temperamentally, Ditto dominates the stage. "There's so much space between you and me…" she regretted about the space between the public and the stage. The contrasts seem to be important for Beth. Always in high pitch, very bright, fast and overpowering; always interrupted by giggling cascades and f *** - exclamations, which however simply sound cute.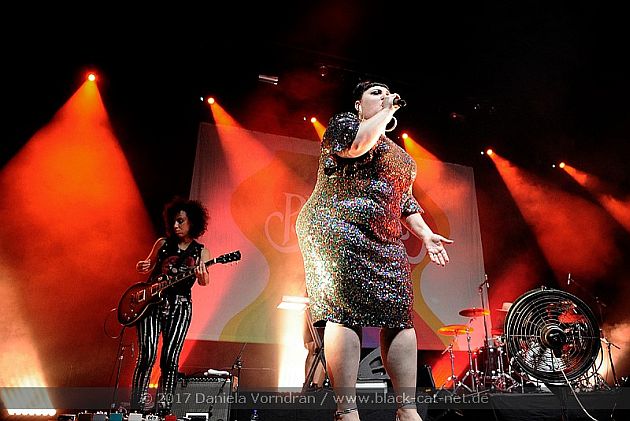 Following came 'In and out' with its surf rock feeling. Every space in-between songs was flooded by Beth's reflections beyond social-political conventions. The target could be anything and anyone, but mostly herself. The fascinating thing is the sweetness of her irony. After a few more songs from her solo career came 'Love Long Distance', the first GOSSIP song of the night. There's so much rhythm in this gorgeous XXL diva. A memorable moment was when she sung 'A little respect' from ERASURE. A rainbow flag was thrown to the stage which she proudly wore like as a stole until the end of the show. The band left the stage after an explosive version of 'Standing in the Way of Control'. The pieces of 'Fake Sugar' are definitely convincing. However, it's clear that the GOSSIP hits are still important. And there is one song Ditto keeps up almost to the end. 'Heavy Cross' from the album 'Music for Men' sounds just like what it is. A plea for free choice. The 70-minute show burned on 'Fire' with a last display good-spirited vibrations.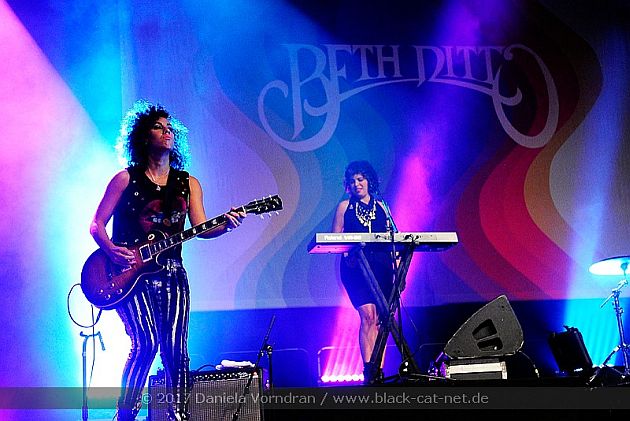 Setlist

01. Oh My God
02. In And Out
03. I Wrote The Book
04. Fake Sugar
05. Open Heart Surgery
06. Ooh La La
07. Lover
08. Love Long Distance (Gossip song)
09. We Could Run
10. A Little Respect (Erasure cover)
11. Standing in the Way of Control (Gossip song)
---
12. Clouds (Song for John)
13. Heavy Cross (Gossip song)
14. Fire
Rating

Music: 9
Performance: 10
Sound: 9
Light: 8
Total: 9 / 10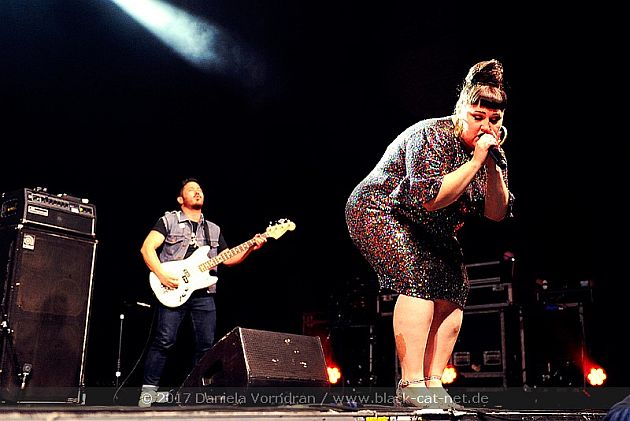 All pictures by Daniela Vorndran (
http://www.vorndranphotography.com
/
http://www.facebook.com/blackcatnet
)