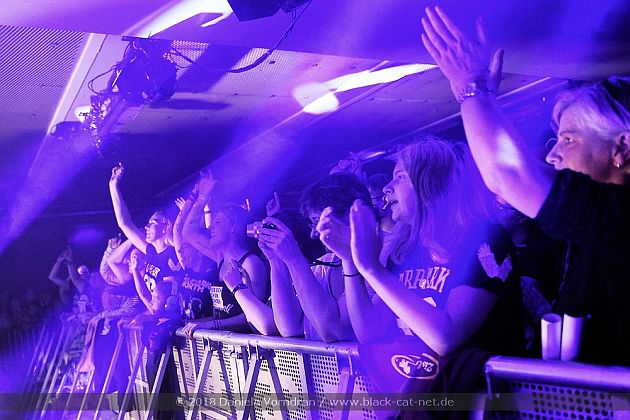 Rotunde, Bochum, Germany
10th October 2018
Carpark North & Kaffkönig

When the doors open at 19:15, the waiting crowd rushes into the hall which quickly fills up. As we learn later, some have been waiting since the morning in front of the Rotunde, and have travelled with the band through Germany. A sworn fan base which ensures a good mood during the evening!
Kaffkönig
Loud and admonishing are many bands in Germany. But only a few are building more bridges between pain and loss, hardness and feeling than KAFFKÖNIG. The duo was born around the one on the guitar and the microphone and the other on the drums on the fake middle-class German village. Where it means to fight, if you want to be different. KAFFKÖNIG know this and show their lives with Punk anthems and never-ending direct lyrics a clenched fist. The duo has pressed its anger on their first album, 'Das große Kotzen', which appeared in October 2017 and finally lift the middle finger and sing of mistakes and new beginnings, of knowledge and change, of what people in their mid-twenties have to fight with. Their true potential, their all-consuming energy, is only revealed on stage. Brachial joy of playing passes over the visitor. Two guys who were born for this shit. www.kaffkoenig.com / www.facebook.com/kaffkoenig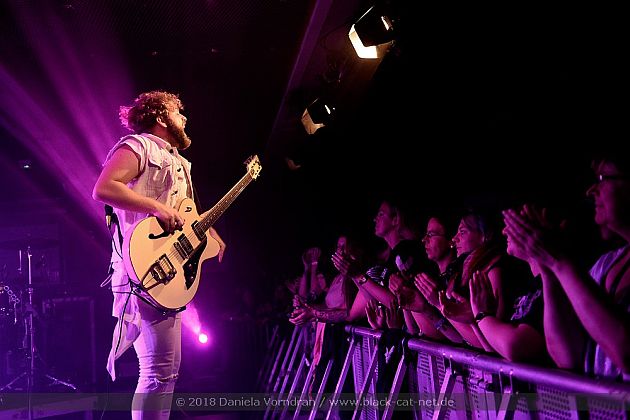 Music & Performance

Coming to fired up the audience! Mission successfully completed! Concentrated power comes from the stage, the crowd is always asked to join in singing, dancing, moving hips or screaming. The guys realize their Punk, make the audience sweat and are almost too successful with it. The main band of the evening could have problems with their rather quiet melodies afterwards. But the fans of CARPARK NORTH are CARPARK NORTH fans, that's no problem later on...
Rating

Music: 8
Performance: 10
Sound: 8
Light: 6
Total: 8 / 10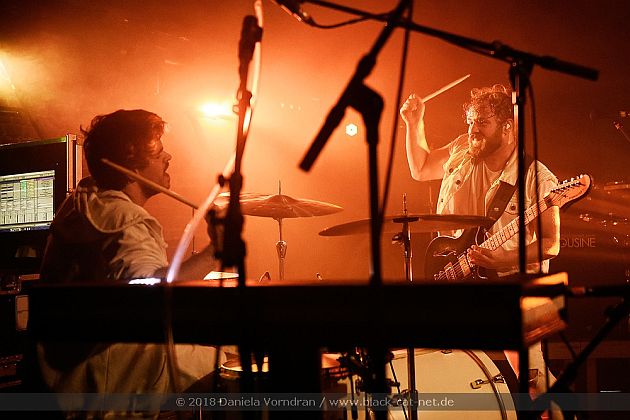 Carpark North
July 1999: Lau Højen (singing, guitar), Morten Thorhauge (drums, programming) und Søren Balsner (sass, synthesizer) go to their first rehearsal. In 2017, the Danish Rock band CARPARK NORTH started the New Year with four shows and in 2018 they went even better and played their headliner tour with 11 dates in Germany, Austria and Switzerland. A sample-decorated mix of 80s Electro and 90s Rock awaits the listener and ensures success. Platinum for 2003 debut, 'Carpark North', 46,000 units sold. The single 'Transparent & Glasslike' is quickly becoming one of the favourite anthems of all radio stations. They themselves say they sound like a "gay apartment community with A-HA and KORN". This leads to screeching fans, sold-out halls and record sales, which determine the everyday life of the three. CARPARK NORTH also wrote and recorded the official song for the Ice Hockey World Championship, which took place in May 2018 in their home country. http://www.carparknorth.dk / https://www.facebook.com/carparknorth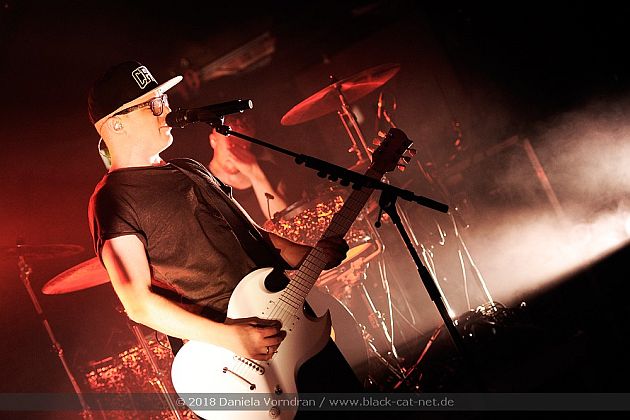 Music & Performance

As expected, there are minutes of screaming from the mostly heterogeneous young, female and festive audience when CARPARK NORTH enter the stage. The fans are eager for the last show of the tour and once again give their heroes the feeling that they are in the right country. The concert begins musically a little reserved with 'Renegate', but provides the fans with enthusiasm from the first sung word of the first song until the last beat of the evening. In 'Glastårne', a spherical synthesizer from keyboarder Søren Balsner is literally shattered into shreds with a few powerful drum beats by colleague Morten Thorhauge: a real shock that shows why the band is highly regarded by friends of this genre. Supplemented by many coarser string sounds, a sound develops between pompous and aggressive, between punk and mainstream, which highlights the possibilities of CARPARK NORTH as well as its limitations.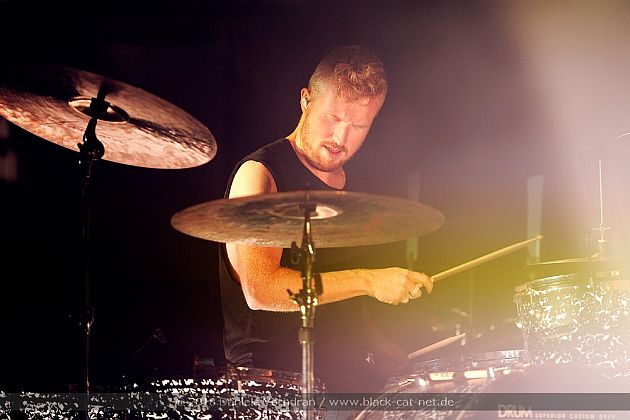 Live reinforced with a second keyboarder to the quartet, the three adolescent friends have one thing that cannot be taken off: the fun of their music. Again and again, a timeless teen spirit flashes through this music, an attitude between rebellion and yearning. CARPARK NORTH show themselves largely immune to modernity in these moments. A song like 'Save Me From Myself' acts like a once frozen, without any signs of decay re-thawed memory, of the attitude to life of past storm-and-stress years and sets promptly plenty of adrenaline in the hall free. This was an evening with many highlights and an enthusiastic audience who clapped, danced and sang. A successful tour conclusion for both sides that makes you want more. The CARPARK NORTH phenomenon is easy to explain live and will take care for good concerts in the future.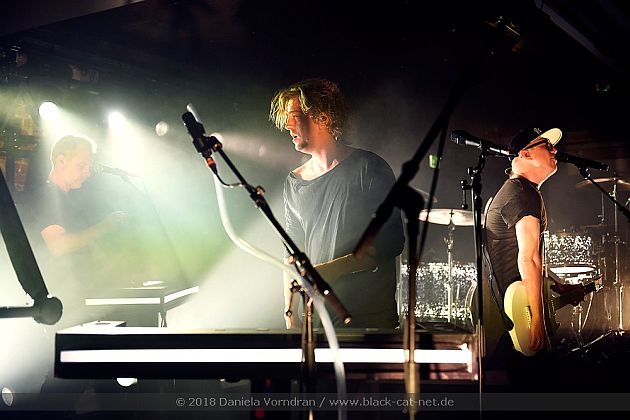 Setlist

01. Renegade
02. Right where I want
03. Raise your head
04. Heroes
05. Feel So Real
06 Glastårne
07. Håb
08. When We Were Kids
09. Crystal Continents
10. 32
11. Human
12. Shall We Be Grateful
13. Burn It
—
14. We used to have it all
15. Save Me From Myself
16. Best Day
17. Transparent & Glasslike
Rating

Music: 9
Performance: 9
Sound: 8
Light: 9
Total: 8.8 / 10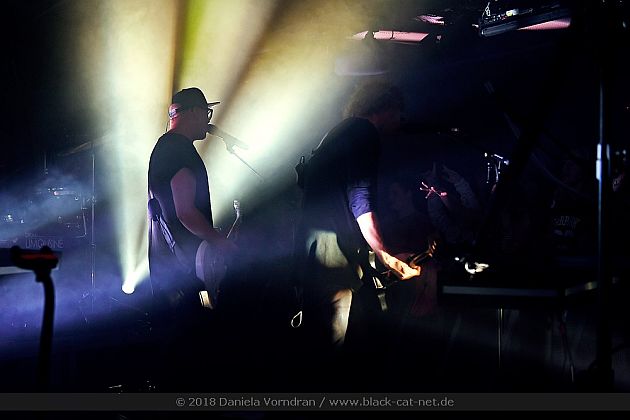 All pictures by Daniela Vorndran (
http://www.vorndranphotography.com
/
http://www.facebook.com/blackcatnet
)