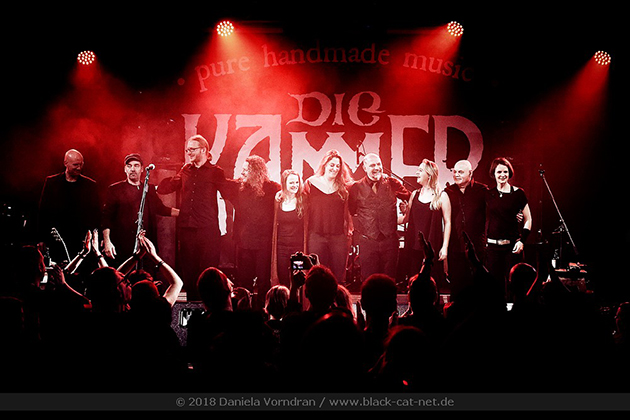 Kulttempel, Oberhausen, Germany
26th October 2018
Die Kammer & Romie

A rainy and cold autumn evening makes you want to be right in the warm chamber of the Kulttempel. The audience is mixed and many have an accompaniment that none of the bands know. Over the evening, these people will grab their enthusiasm and at the end everyone is in complete harmony.
Romie
The support was the duo ROMIE from Frankfurt with their acoustic guitars. Jule and Paula have used their time and honest manner on stage to grow in the audience's hearts with their music. When Linda, the cellist of DIE KAMMER, was also on stage for a song, the evening had finally started and ROMIE was said goodbye with a well-deserved applause after their set. http://listentoromie.com / https://www.facebook.com/listentoromie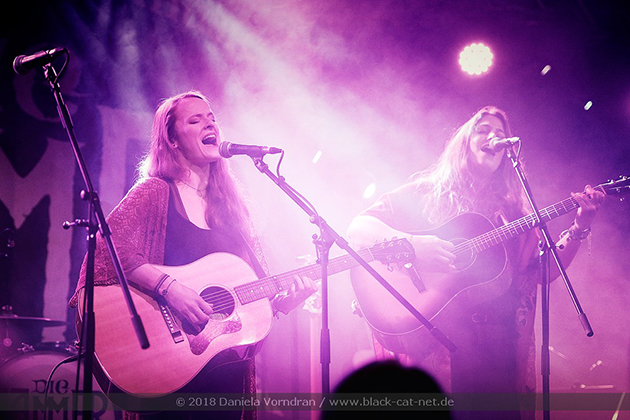 Setlist
01. Maria
02. Heading
03. Smells
04. 34 Cigars
05. Josie
06. Penguins
07. Five hour
Rating

Music: 7
Performance: 7
Sound: 7
Light: 8
Total: 7.2 / 10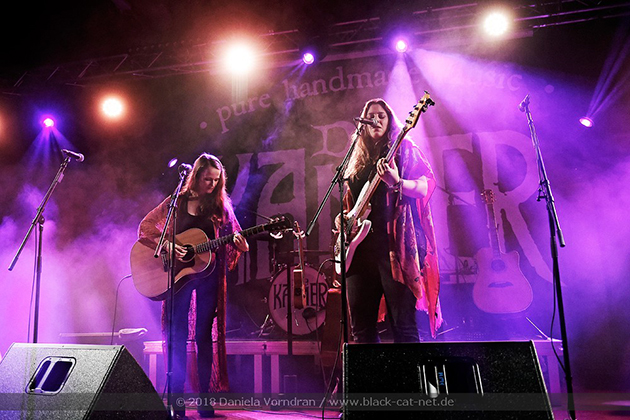 Die Kammer


DIE KAMMER is an eight-piece band in a purely acoustic cast. Standard range of this exceptional "alternative orchestra" is next to the (Rock) base consisting of two guitars, bass and drums a sound section: cello, violin, viola, and tuba. Musically, the exceptional form of straightforward and catchy acoustic Rock / Pop / Alternative songs moves over bizarrely circus-like, small artworks to deeply moving melancholic ballads. The lyrics are mostly English-tongued, small, mostly morbid stories that philosophize thoughtfully about death, life and all the rest in-between. Or they just celebrate life. The band was founded in late 2011 by singer Marcus Testory and guitarist Matthias Ambré. They divide their creative periods into so-called "seasons", each of them has a specific motto. Works created independently of these creative periods are called "Beyond Seasons". https://die-kammer.com/de / https://www.facebook.com/diekammer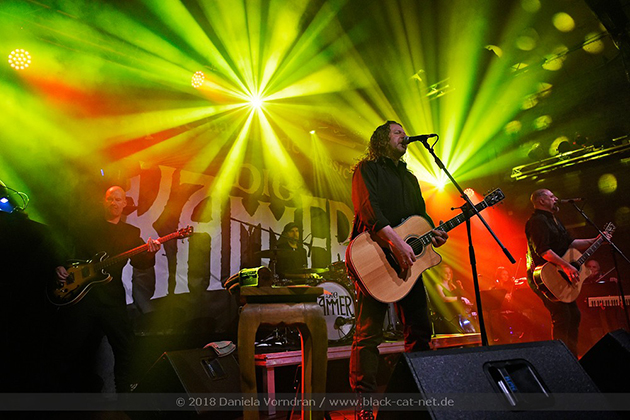 Music & Performance
Another world opens up, an artistic masterpiece radiates from the stage and enchants. The gaze swings from right to left and back to keep an eye on everything and master every subtlety. A voice says in the intro "Only courage, step closer and see for yourself... you are right..." and as soon as we have followed the voice, we sink into a sea of stories. The musical composition is exciting; if tuba and bass support each other, the guitar is accompanied by strings, a powerful voice and everything mixed with a touch of madness and melancholy. This attracts such a mixed audience that DIE KAMMER is finally not assigned to any genre. Extraordinary, honest and handmade music simply stands out from the jumble of possibilities of musical development. Danceable, thoughtful, powerful, emotional, dramatic, multifaceted, and always surprising.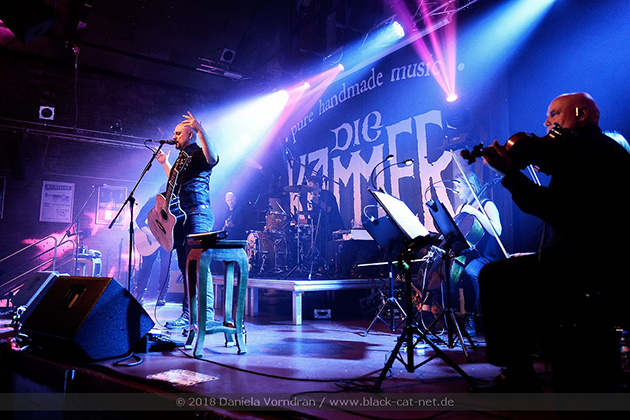 An overall concept that is carried by great musicians like Marcus Testory and Matthias Ambré on vocals and the guitar. Ingo Römling on bass and Joachim Müller, a professional musician from Dortmund, who took part in this concert, at the tuba. All focused, but never lose the fun. Then come music professor and violinist Matthias Raue and the two ladies on the cello and the viola to their outstanding part and Oliver Himmighoffen ensures completely relaxed that all stay in in strict time. It follows a complex part to the next, the minutes go by and already the concert has arrived at the end of its regular time. This is followed by two more encores from a total of four pieces and with 'Mirror', the two-hour set closes. Pure passion from the band and the audience and everyone is sure: "Right here, right now I'm alive… Right here, right now I'm alive…"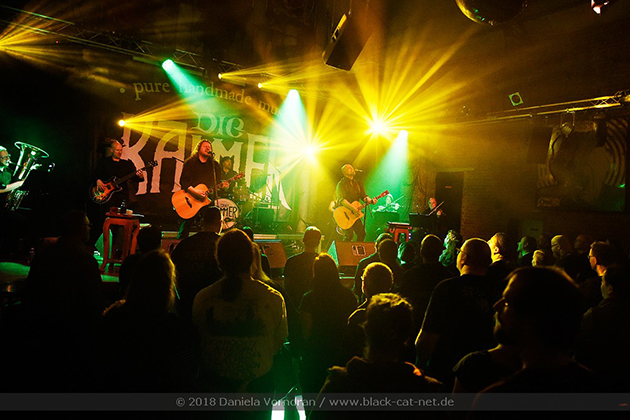 Setlist
01. Home of the Wrong
02. How Dare You
03. Line of Last Resistance
04. Mercy Me
05. In Dubio
06. Bedroom Wars
07. Gunshot Residue
08. Gingerbread Heart
09. The Orphanage
10. The Second Man on the Moon
11. The Invitation
12. Love for Life
13. Slipping
14. Carnival
15. Something's wrong with Me
---
16. Forced to Survive
17. Sedlaczek
---
18. Sinister Sister
19. Mirror
Rating

Music: 9
Performance: 8
Sound: 9
Light: 9
Total: 8.8 / 10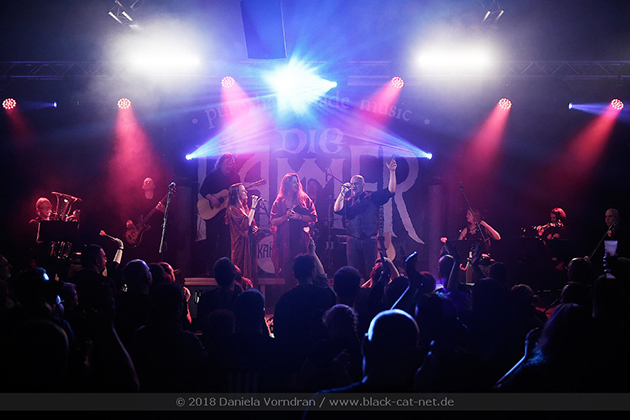 All pictures by Daniela Vorndran (
http://www.vorndranphotography.com
/
http://www.facebook.com/blackcatnet
)