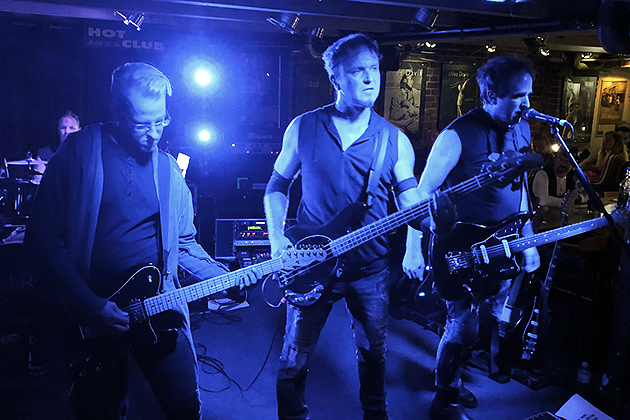 Hot Jazz Club, Münster, Germany
19th October 2018
Burn - "Prophezeiung" Album Release Show

BURN has been around for almost 25 years and has gone through a few line-up changes. The current formation - Felix Friberg on guitar and vocals, Christian Wischer on guitar, Markus Düring on bass and Jörg Schwaer on drums - has been stable since 2013 and released the band's third album, 'Monument aus Gold' (Monument of Gold) in 2016. They recently invited fans to celebrate the release of their new album, 'Prophezeiung' (Prophecy), in the small Münster venue Hot Jazz Club, at which they've been playing every year since 2015. The album itself had already spent two weeks in the top ten of the DAC (German Alternative Charts) before it was even released. http://burnmusic.de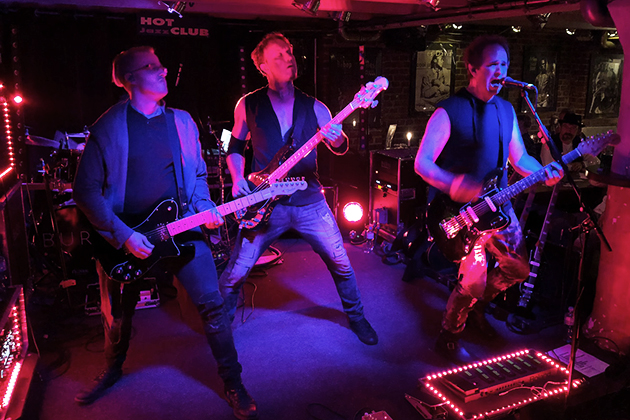 Music & Performance

The small club was buzzing with excitement; friends and fans of the band had come to experience the new album live for the first time. The quartet took to the stage at 8pm sharp, but surprised the crowd by bringing in a fifth performer to aid on drums for the opener, 'Inferno'. The energetic song pulled the audience right into the downward spiral of the new record, not messing with its established song order they were played in exactly the same. Even though it was their first time publicly performing the album, BURN played their new material with competence and the deep emotion fitting the lyrical content at hand.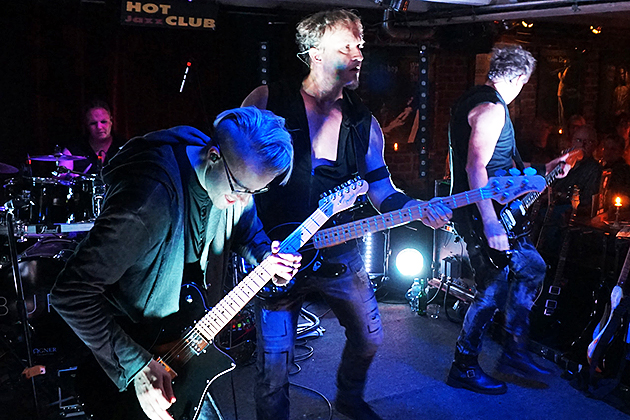 On occasion, Friberg would take a moment between tracks to explain its origin, such as reminding the audience of the story of Aylan Kurdi and showing the infamous photograph that influenced the title track, 'Prophezeiung'. The band finished with 'Der Duft der Zeit' (The Scent of Time), a song about death, and left stage and audience behind with a bleak, desolate atmosphere. After the previously announced small break, BURN returned to play songs from their previous album, sticking with German content. With known and beloved songs, the fans quickly got back into the groove and started dancing and singing along. All fired up, they wouldn't let the band off the hook anytime soon, so the four returned to the stage for three encore blocks to play two songs each of their second album, 'Black Magnolia', and debut album, 'The Truth', before they ended the evening with some of their oldest songs, appeasing the hardcore fans present.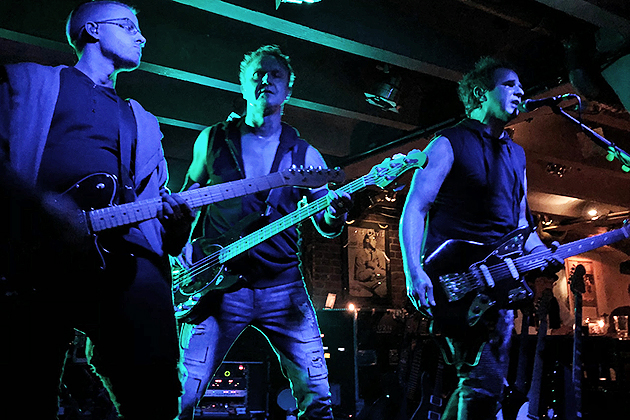 After the concert, they came back out to join their fans for a drink and talks, friendly and approachable, sharing anecdotes and discussing their songs.
Setlist

01. Inferno
02. Echo im Nichts
03. Der schwarze Kreis
04. Seelenfresser
05. Absinth
06. Erleuchtet
07. Lazarus (mit jedem neuen Tag)
08. Chrom
09. Sie kommen!
10. Prophezeiung
11. Rot
12. Der Duft der Zeit
---
13. Fieber
14. Denn wir sind die
15. Die Geister, die ich rief
16. Magnetisch
17. Ein Monument aus Gold
---
18. Negative Me
19. Why Don't You Find Out For Yourself
---
20. Burn for You
21. Ghost
---
22. The Truth
23. Bunny
24. Aline
Rating

Music: 9
Performance: 8
Sound: 8
Light: 7
Total: 8 / 10
All Pictures by Björn Odendahl