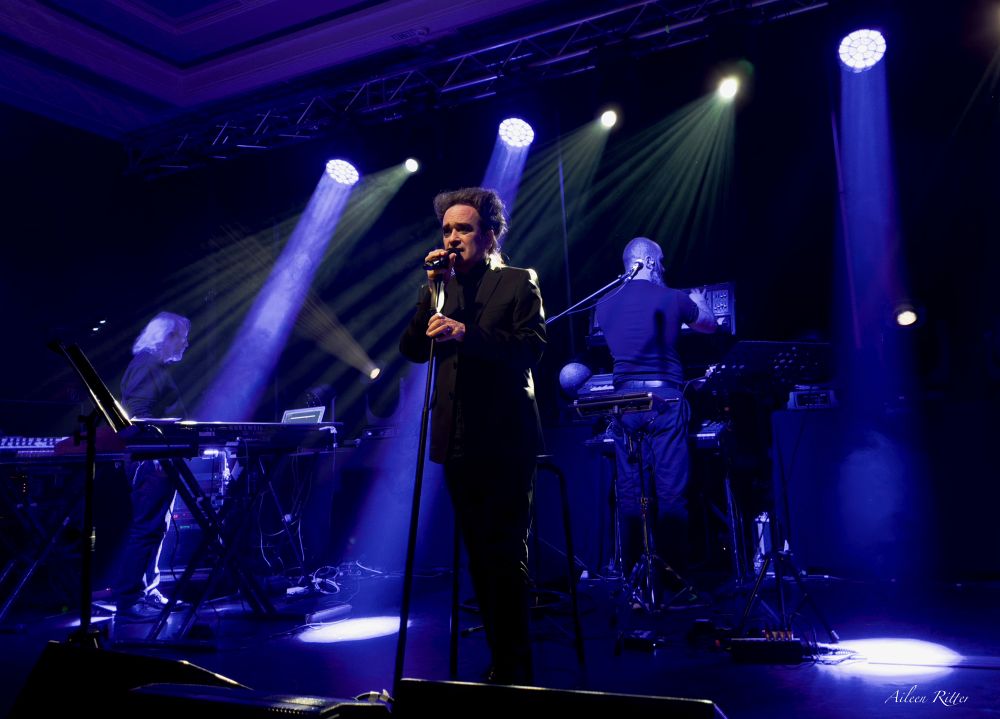 HSD, Erfurt, Germany
10th February 2023
Deine Lakaien - "Dual Tour Part II" 2023

It's been a long time since DEINE LAKAIEN performed in Erfurt. Back then, in 2019 at the Alte Oper, with the "Acoustica" program. After their last release 'Dual/Dual+' in 2021, the band actually wanted to go on tour in 2022 with the "Dual-Electronic-Band-Set". Unfortunately, the concerts at the beginning of the year once again fell victim to the Corona requirements at that time. This also applies to the show planned for 16th February 2022 in Erfurt. And the new attempt almost failed due to the current situation with pre-sale. In November, the band once again urged all fans to secure their tickets in advance so that the planned tour can actually take place. Apparently, the call was heard. In December, the duo could announce that the tour can be stably financed and will indeed take place in February 2023. So, Ernst Horn and Alexander Veljanov are finally back here in the HSD.
The veterans of Electronic-Avant-garde can look back on almost 40 years of band history. Their first album 'Deine Lakaien', which was produced in their home basement in 1986 with a print run of only 500 copies, is now a sought-after collector's item. Since then, countless studio and live albums, singles and DVDs have been released. Their concerts have been an experience since time immemorial and always a very special pleasure. I had my first encounter with DEINE LAKAIEN in autumn 1993, where the duo performed as part of their "Forrest Enter Exit Tour" in Fernverkehr Zettwitz. I remember that show very well. The synthesizer walls, behind which Ernst Horn could hardly be seen at the time, left a lasting impression. It is not for nothing that the man has the nickname "master of the machines". Not to mention the clear and powerful voice of Alexander Veljanov, which amazed me even then. Wonderful and somehow out of this world. But I'm digressing. So, fast forward 30 years and back to Erfurt in February 2023. http://www.deine-lakaien.com / https://www.facebook.com/DeineLakaien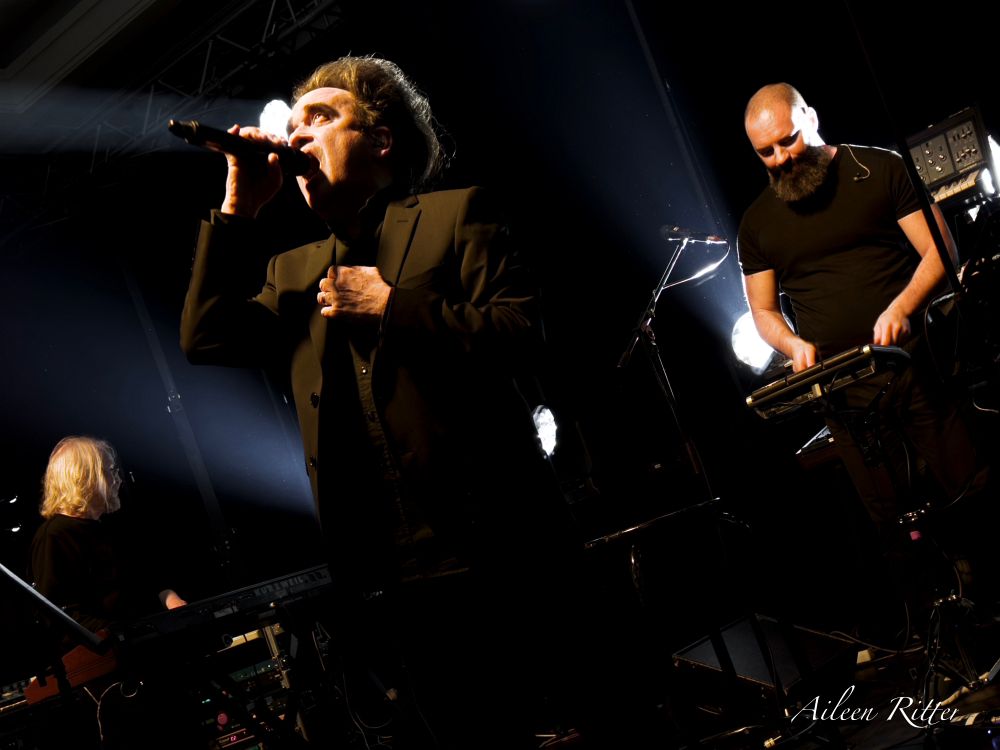 Music & Performance
I hadn't that for a long time and I certainly didn't expect that at a DEINE LAKAIEN show. Being the first in front of the door one hour before doors open. If I weren't here more or less regularly, I would have to ask myself if I'm on the right track. Anyway, by the time the door actually opens at seven, a few music enthusiasts have joined in and the HSD fills up slowly. This not only gives me the time to get something drinkable, but also to take a closer look at the stage installations. The attached spotlights in particular attract my attention and I think that will probably also be a visual highlight today. I should prove correct about that. First thing's first, but not necessarily in that order. Around eight, the HSD is still quite full, even if a few more guests are allowed to come. Tonight's protagonists aren´t in a hurry either. Better that way. By the time the lights go out about 20 minutes later, some more music lovers have actually turned up and the HSD seems to have filled up after all.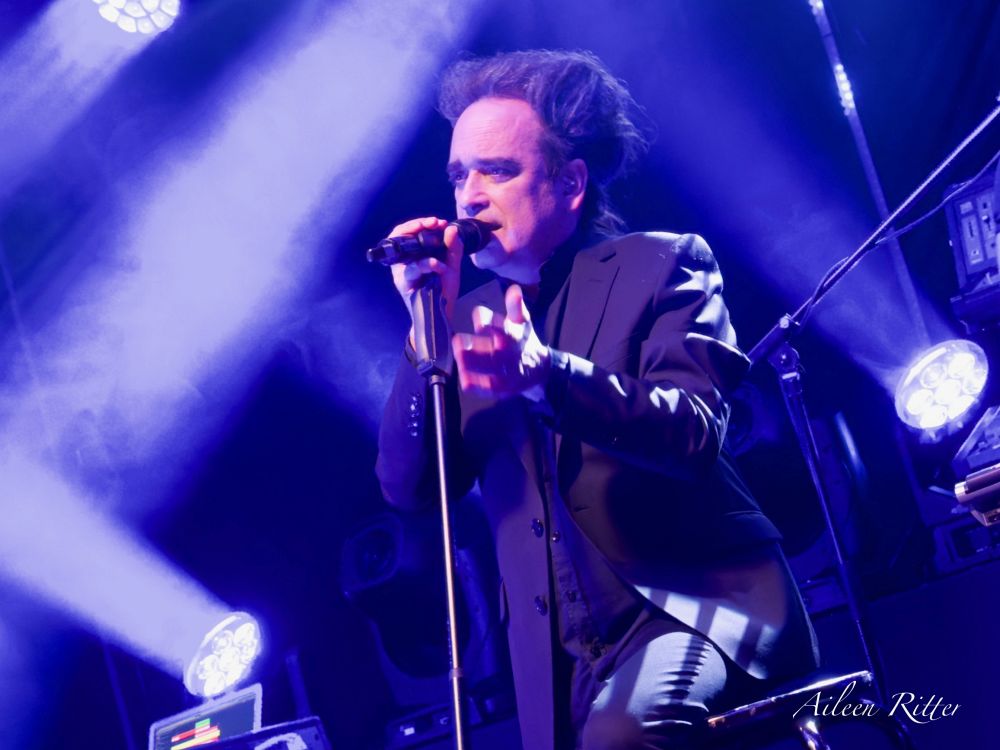 Alexander Veljanov (vocals) and Ernst Horn (synthesizer, piano) are regularly supported live by various musicians. Today on keyboards Slobodan Kajkut and Igor Zotik. Slobodan is mainly active on the drum pad and takes the backing vocals, while Igor also acts on the piano. Both musicians fit into the band structure without any problems and harmonize perfectly with the two "regulars". Slobodan and Igor come on stage first, closely followed by Ernst Horn. Accompanied by the cheers and applause of the audience, the musicians take their places. Then Alexander joins them. All musicians presenting us their backs for a start. The blue spotlights, which are complemented by white spots, draw a perfect picture for the first song of the evening. "Like a fallen star", white dots of light dance on the ceiling and on the stage during 'Lonely'. The lighting on the whole evening is simply sensational. The play of colors that the large spotlights on the ceiling create accompanies the songs wonderfully and changes from blue-white to blue-green to a dreamy violet, then to red and back to blue. For this purpose, oblique light effects of different colors are used selectively and draw wonderful patterns. Alexander is usually additionally illuminated from the front in warm yellow. The lighting technicians have done a really great job here. Music and artists are perfectly staged visually without stealing them the show, extremely impressive. Unfortunately, machine master Ernst Horn has a few minor technical problems, which will later cause the good-humoured Alexander to joke.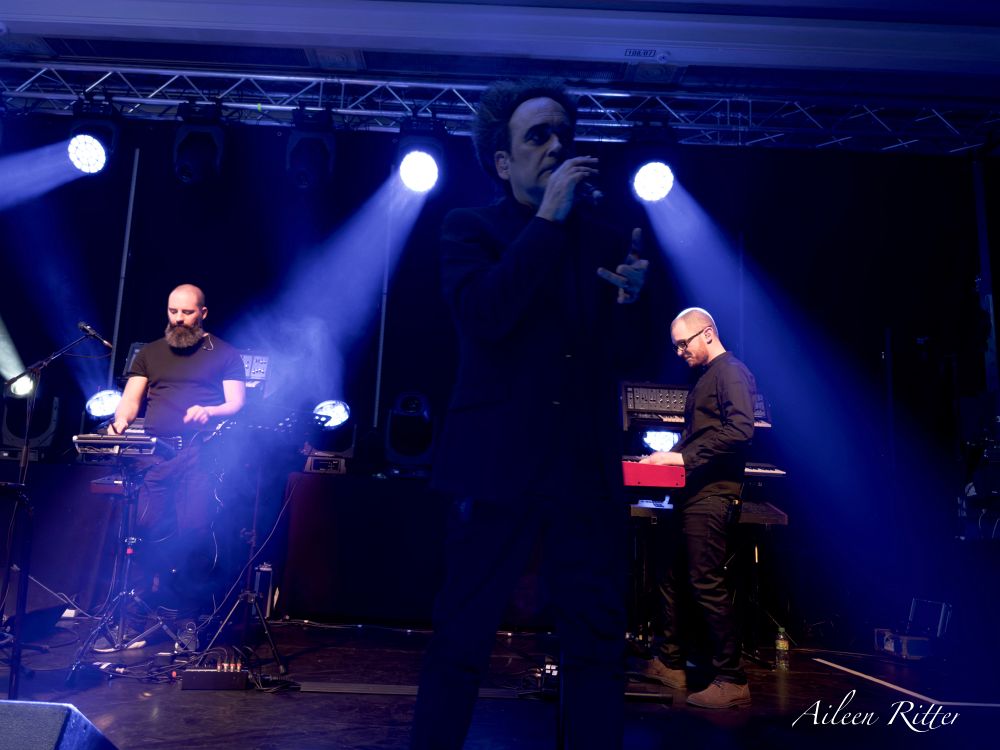 'Nightfall' follows, accompanied by delighted faces all around me. I probably don't look any different for myself. At this performance, I am particularly enthusiastic about the harmony between Alexander's magnificent voice and Slobodan's subtle backing vocals. The audience thanks them with appropriate applause. Alexander returns the favour and welcomes us "finally here again in beautiful Thuringia". "Yes, finally after several attempts it worked..." Yesterday the second part of the tour started in Hamburg and "today we are here with you". This is followed by 'Gone' from the album 'Indicator'. "And yeah, that song didn't go so well with the initial ideas about being together. And it looks just as bad in the next song." But 'Over & Done' takes a "slightly different look at things". Alexander dances on stage and we do the same in front of it. This song is also rewarded with strong applause and cheers. "That was a song by the music group DEINE LAKAIEN from the album 'April Skies', from 2005. Yes, we're flying a little today. From one decade to another."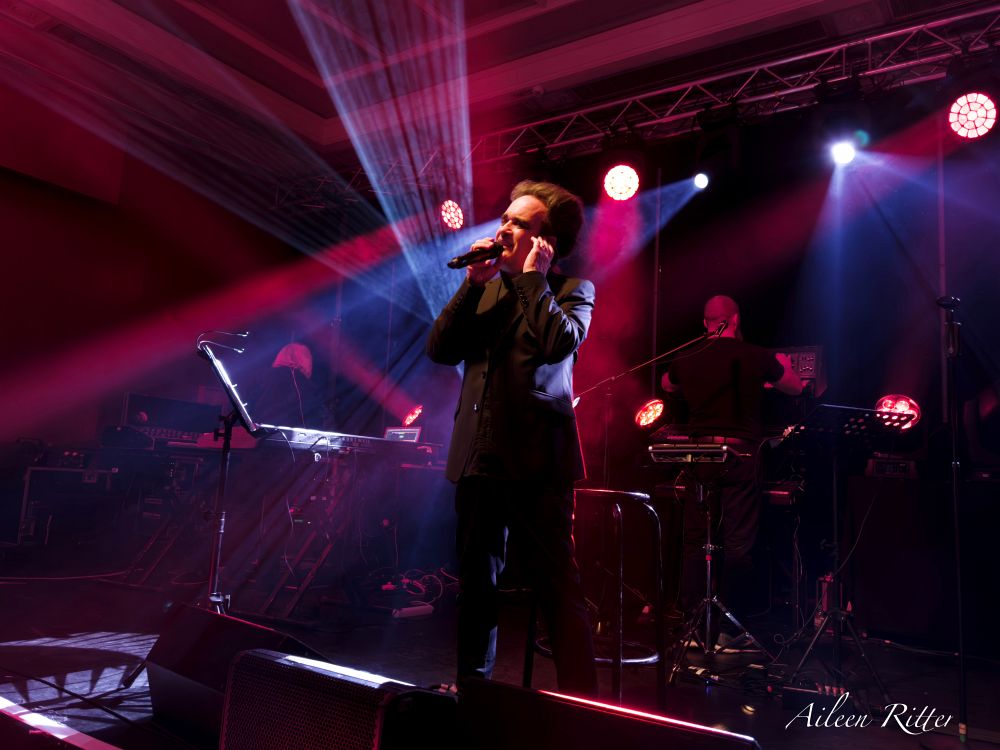 Alexander is in a mood for joking today. Of course, today there is not only 'Dual'. We hear "a lot of new, a lot of old. Lots of nice things, lots of not so nice things. It's supposed to be fun." DEINE LAKAIEN are known for the fact that their songs are usually dedicated to a "theme or a subject area that makes you think. Everyone has their destiny. Everyone tries one or the other. Sometimes it works. Mostly not. But never lose heart." With this "variant on the favourite topic", however, Alexander gets confused and messes up the lyrics of 'Where You Are'. He has to laugh about it himself and then briefly mumbles to the tune until he gets back in. It doesn't matter, the audience was sure of the lyrics and the song still gets under your skin. As the melody slowly fades away and the stage goes dark, there is heavy applause. Alexander thanks us "also for the patience". And then we "jump to 2014, 'Chrystal Palace'." Alexander waves us to 'Farewell', even if the set isn't over of course. Now it's about "all of us again. The lucky ones, the less lucky ones, the black ones, the white ones, the little ones, the big ones etcetera pp." 'Europe' deals with the deaths of immigrants who drown at the sea.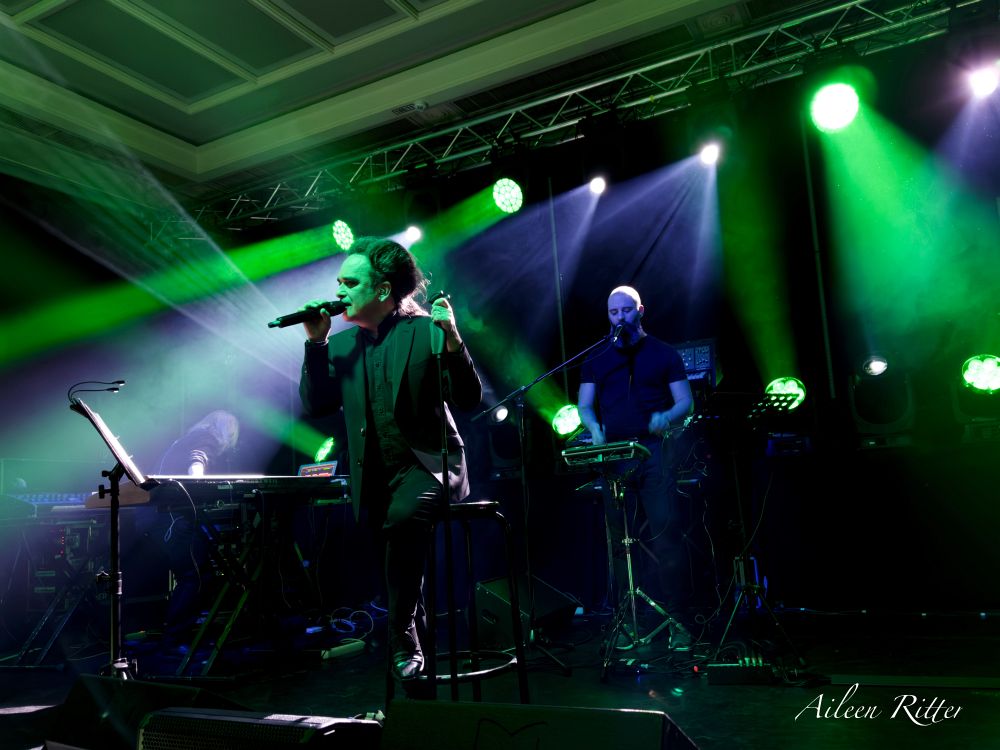 As if the technology were still thinking about the serious lyrics, nothing happens even after Alexander's announcement about the following 'Unknown Friend'. But since DEINE LAKEIEN "can't help of playing live-electronic-music, we have some time." Alexander uses this to come back to their last visit to Erfurt, when they played the "Acoustica" program at the Alte Oper. "That was comfortable. To sit. Play educated. Today everything is a bit more like we are. Quite normal and... yes, but slaves to technology. Ah, there it goes." And how it goes. Two covers from the seventies, 'Because The Night' and 'Dust In The Wind' follow. Both versions are also able to convince live and cause loud cheers. The HSD sings and dances blissfully. Then 'Run' picks up the pace a bit. One of their new titles "albeit with slight echoes of the early years of this joint project DEINE LAKEIEN. Yes, and the following title is from the early years" and then Erfurt bursts into frenetic cheering. No wonder, 'Reincarnation' blew my socks off in Zettwitz in 1993 and the song still does today and obviously not just me. Unbelievable what power and intensity the song still develops after more than 30 years. After a sip of water, Alexander quips, "Yes. Keep going. But at some point, it has to end, doesn't it?" The answer from the audience should be clear: "No! No!" "Yes, at some point it will be over. Sometime. Or not? We had 'Run' earlier. And if you run, you can also go. And who goes, does 'The Walk' and this comes now." After the cover of "Robert Smith and his band, THE CURE," it's now "time for a movie." And so, musically, 'Sick Cinema' almost takes us a little bit to Bollywood - at least for a while. After the last song of the main set, Alexander says "Goodbye" and the artists leave the stage to a thunderous applause from the audience.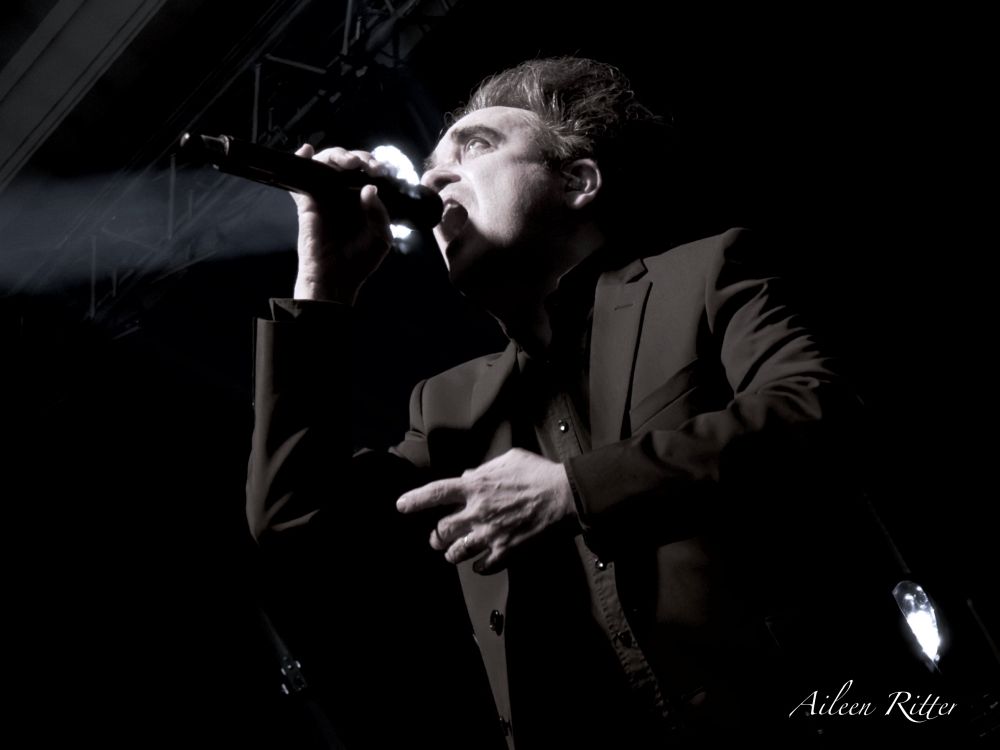 The applause doesn't die down until the musicians return a few minutes later. 'Set The Controls' opens the encore block. As in the beginning, Slobotan, Juri and Ernst come back first and turn their backs on us. Alexander says thank you and discreetly points out that now would have been an opportunity to get refreshments. But "then we'll probably continue". Next up is a new title, also self-penned, 'Because Of Because'. And when the musicians leave the stage shortly after ten and after the song 'Return', we can assume that they will return again too. And so, it doesn't take long until Ernst is back on stage, followed by Slobodan and Igor. "That was really nice" says Alexander when he is back on stage. "We've been missing that for a long time. We start where we had to stop. Continue. And are happy. And sing, play 'Happy Man'." And then DEINE LAKAIEN catapult us back to the beginning and onto the 'Dark Star', which is also sung loudly in front of the stage and ends in frenetic cheering. "100 years of DEINE LAKAIEN! And 100 years of searching. Today we found you for a nice evening together. Thank you very much and see you!" However, we do not have to wait 100 years for seeing us again. Also, not 100 days or hours, but only a few minutes.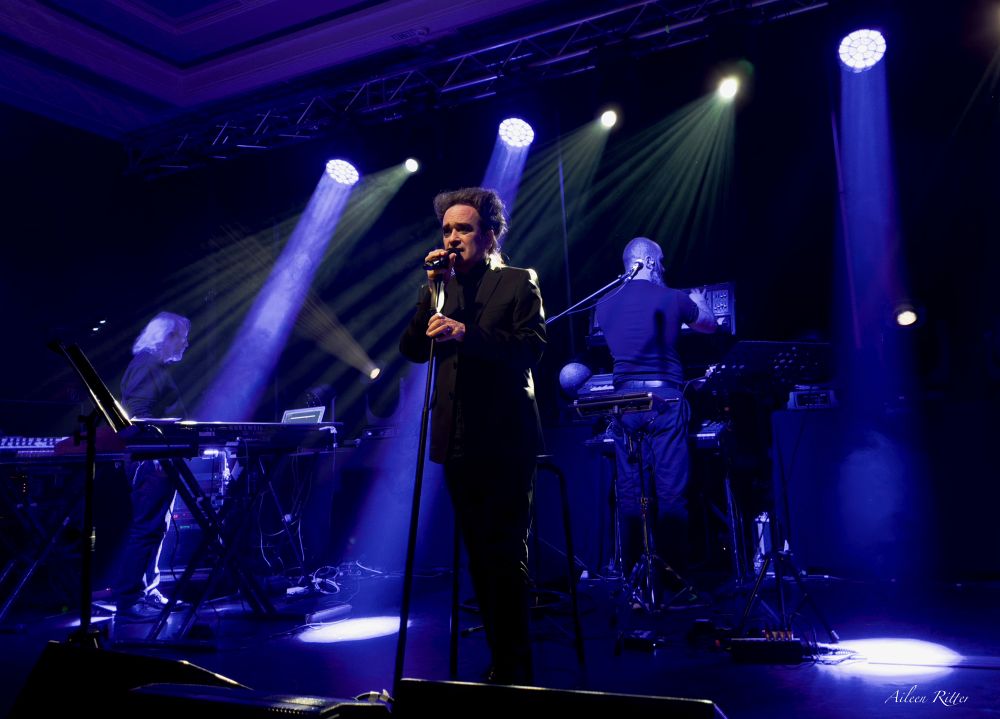 "Then again." Because, "who knows when we will come back. But you can also come to us. We namely play everywhere in Germany. I know it's far and times are bad. We're not doing so well, but others are doing even worse, so we should be happy." In addition to wide approval, this announcement once again elicits heavy applause. "And Friday night… Thank God, it's Friday they said in the seventies. We say have fun tonight. With whoever. With whoever, I say." And then Ernst starts on the piano, 'Love Me To The End'. The stage now shines completely in red. Slobotan and Igor step back and leave the field to Ernst and Alexander. What have I cried to this song when I was a teen. And even today this wonderful melody brings tears to my eyes. These days, however, no longer because of a broken heart, but for joy and gratitude of being right here and right now. And just when I think it can't get any nicer, Slobotan slowly steps to the drum pad and he and Igor on the piano join in. What a touching and perfect ending to a fantastic musical journey. For farewell, Ernst tells them both to come up front, Alexander waves to us again as he leaves the stage. The other three stay for a moment and enjoy the applause before they leave the stage just before half past ten, waving us goodbye.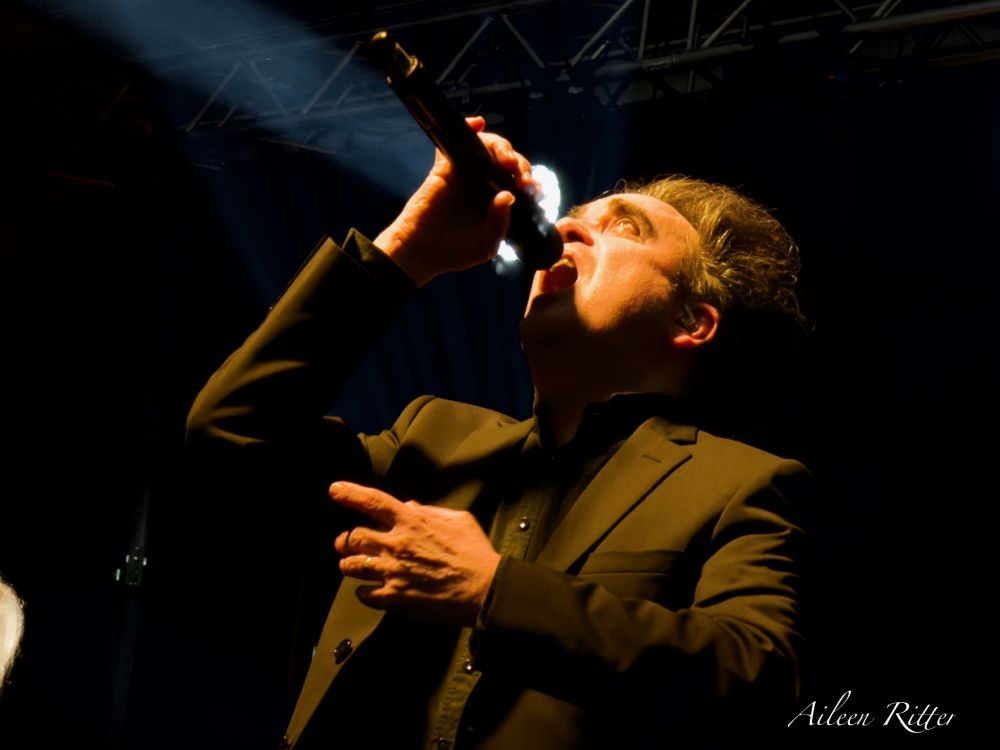 As mentioned above, the shows of DEINE LAKAIEN have been an experience since time immemorial and always a very special pleasure. So, was the show tonight.
Setlist

01. Lonely
02. Nightfall
03. Gone
04. Over & Done
05. Where You Are
06. Farewell
07. Europe
08. Unknown Friend
09. Because The Night
10. Dust In The Wind
11. Run
12. Reincarnation
13. The Walk
14. Sick Cinema
---
15. Set The Controls
16. Because Of Because
17. Return
---
18. Happy Man
19. Dark Star
---
20. Love Me To The End
Rating

Music: 10
Performance: 10
Light: 10
Sound: 9
Total: 9.8 / 10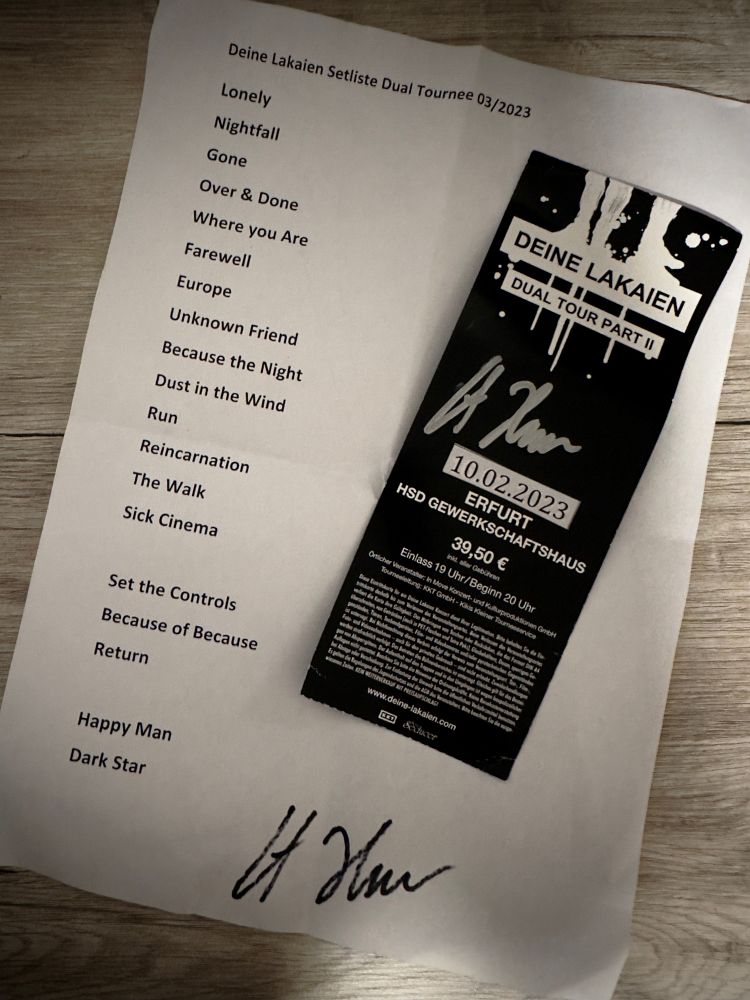 All Pictures by Aileen Ritter