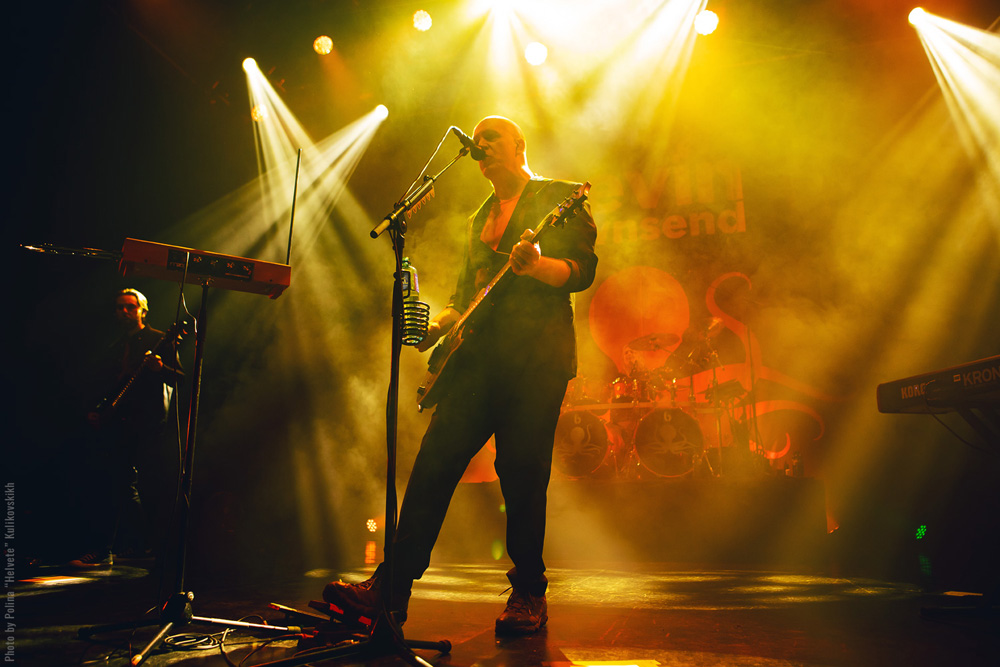 Sentrum Scene, Oslo, Norway
21st February 2023
Devin Townsend - "Lightwork Tour" 2023 - Support: Fixation

DEVIN TOWNSEND has been around the scene for quite some time and has been a metal household name for years. He founded the Extreme Metal band STRAPPING YOUNG LAD and was its primary songwriter, vocalist, and guitarist from 1994 to 2007. Since then, he has had an extensive solo career and has released a total of 28 albums across all of his projects. This Canadian master of creativity released his latest album titled 'Lightwork' in November 2022 and is currently embarking on an extensive European tour in support of the new release, which this time around started in Oslo and will be going on to the end of March. In Oslo, TOWNSEND was supported by FIXATION.
Fixation

The Norwegians in FIXATION opened the show. They were new to me. Although their vocalist didn't have his best day and struggled during some of the songs, all was not lost. He was backed by two guitarists mixing aggressive riffs with well-placed leads, complimented by a strong groove section steadily provided by the drummer and bass player. As they managed to peak an interest on an "off day", I am sure they collected a few fans that night and will collect more in the future. The mix of metalcore, stadium rock and post metal with electronic elements, to use their own words, gave the songs life and variation and is something to look out for in the future.
Devin Townsend

Hitting the night off with 'Lightworker' from his latest 'Lightworks', he laid the groundworks, heavy as heavy can be for the groove parts mixed with mellow and playful for the more spacious song moments. As always with TOWNSEND you get that pleasant unpredictability of his super productive mind having such a vast back catalogue to pick from to use in his live set as well. If you didn't know you were at the first show of the tour, Devin, as the professional he is, was sure to tell "It's the first show tonight" and later while waving his hands to a break-moment: "I don't have any moves yet, it's the first show, but it's probably gonna be that".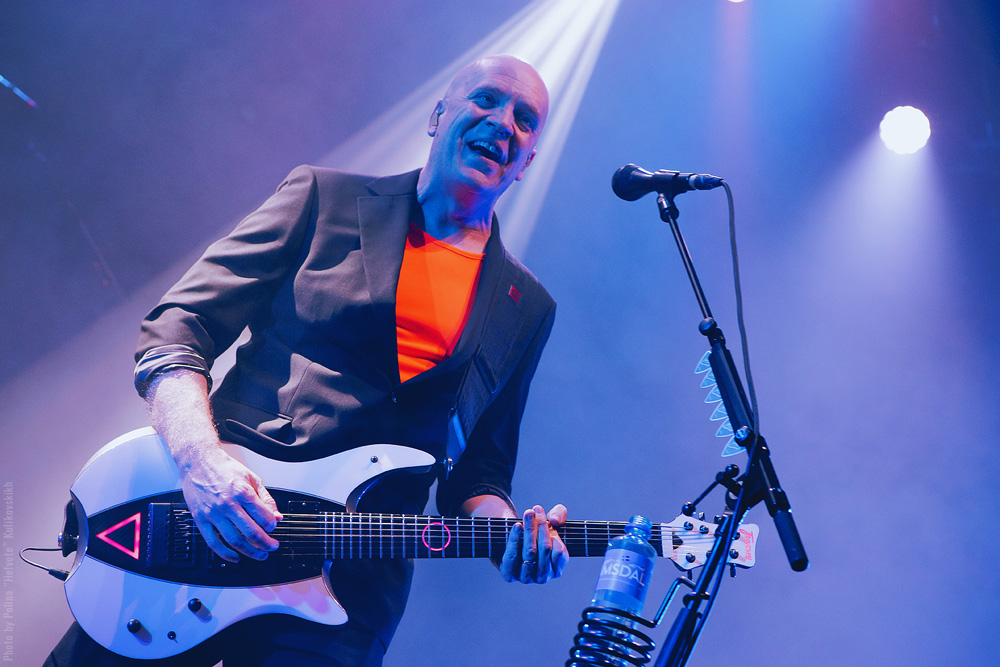 His presence and his easy-going dialogue with the audience kept on through the show, to laughter and cheering support. The constant banters, jokes and remarks, often during suitable moments within the songs, felt so at ease and refreshing, and basically kept everyone focused and smiling. The set had many heavy songs, but still allowed space for mellow songs like 'Call of the Void' from 'Lightwork' for variation. This night TOWNSEND was supplying songs he's been doing regularly from past tours and songs that he hasn't been known to do live that often from the back catalogue as well, like 'The Fluke' from the album 'Terria' (2001), which he did as one of the encores.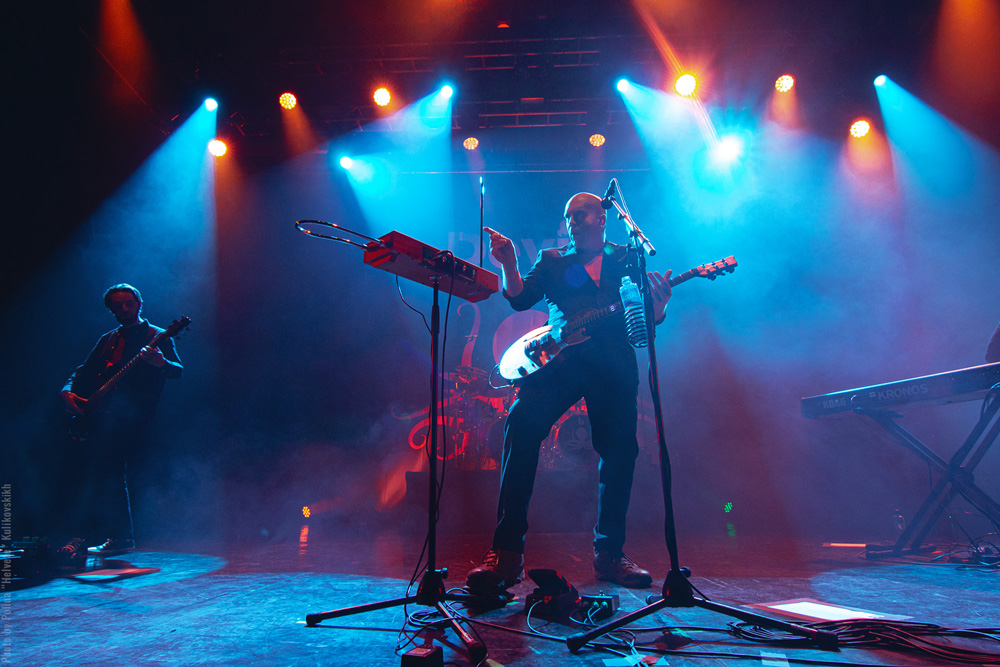 The saddest part about the show at Sentrum Scene that night was that we were left wanting more. Most people were standing around cheering for him to return until the ceiling lights were turned on and the riggers started unplugging actual cables from the gear on stage. More Devin the comedian in the monitors and more music, please. Super night all in all. Hope you'll be back soon.
Setlist

01. Lightworker (live debut)
02. Kingdom
03. Dimensions (live debut)
04. Why?
05. The Fluke (live debut)
06. Deadhead (The Devin Townsend Band song)
07. Deep Peace
08. Heartbreaker (live debut)
09. Spirits Will Collide
10. Truth
11. Bad Devil
---
12. Call of the Void (live debut)
13. Love? (Strapping Young Lad song)
All Pictures by Polina Kulikovskikh