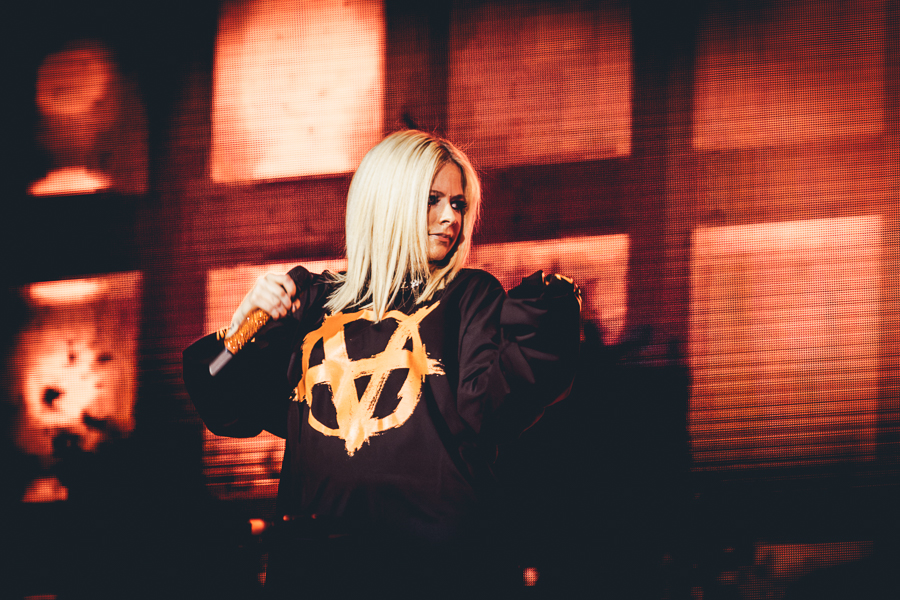 Palladium, Cologne, Germany
3rd May 2023
Avril Lavigne - "Love Sux Europe Tour" - Support: phem

In its fourth attempt, AVRIL LAVIGNE has finally made it to Germany. Originally, the tour was supposed to take place at the end of March 2020 and at that time it was still running under the title "Head Above Water Tour".
However, at the end of March 2020, the whole world found itself in lockdown. Rescheduled dates were organised. But the scheduled dates in February 2021 and March 2022 also fell victim to the pandemic. But finally, in May 2023, the time had come: AVRIL LAVIGNE performed in Germany. However, since the world star from the Canada released 'Love Sux', a follow-up album to her previous album 'Head Above Water', at the beginning of 2022, her current tour is taking place under a new name.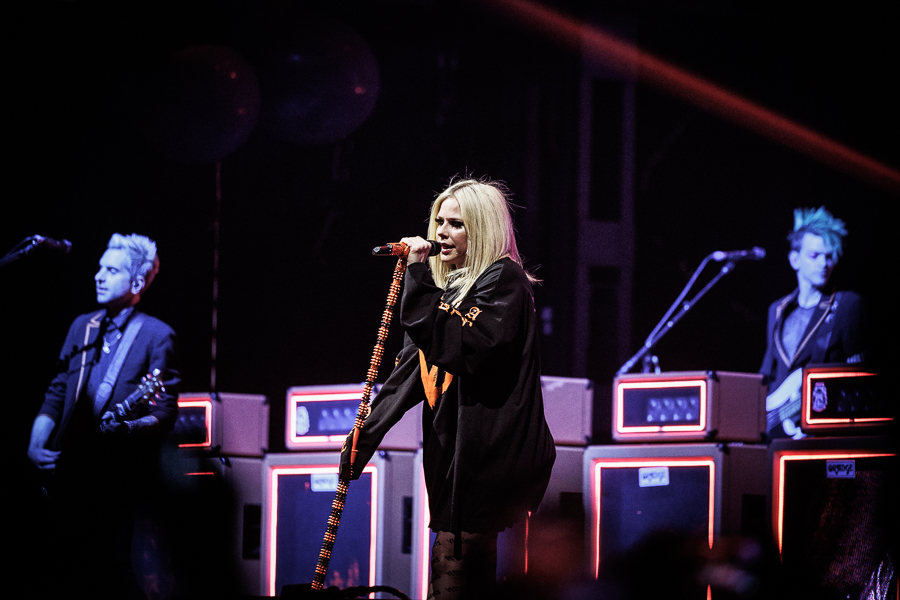 phem

As support, AVRIL LAVIGNE brought along the young artist PHEM from America. PHEM performed for only 24 minutes, but managed to perform eight songs in this short time and to interact with the audience in between. Hardly any song made it past the 3-minute mark, often their songs ended rather abruptly, seemed a bit unfinished. Nevertheless: during the short songs, PHEM was extremely agile, constantly running across the stage and making good use of her space. She was accompanied by a guitarist and a drummer. Her two musicians played the up-tempo numbers of their frontwoman with aplomb. In a nutshell: quite an entertaining, if rather short gig.
Setlist

01. Heaven
02. American Beauty
03. Watery
04. Slippery Slope
05. I Love My Dog
06. BRKDWN
07. Flowers
08. Silly Putty
Rating

Music: 5
Performance: 7
Light: 8
Sound: 8
Total: 7 / 10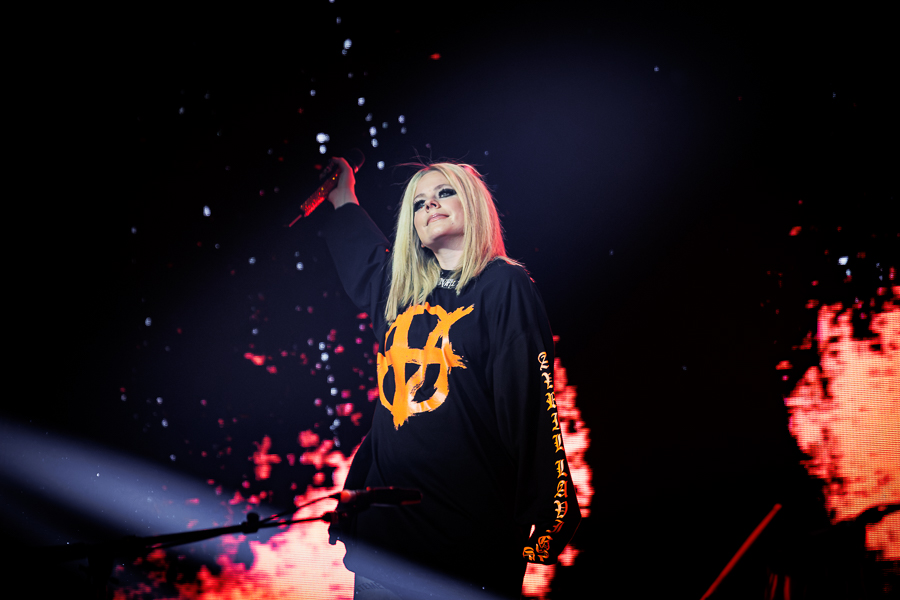 Avril Lavigne

The superstar from Canada started the set a little after 9 pm. AVRIL LAVIGNE, like PHEM before her, kept it quite short. After only 75 minutes, her performance was over, leaving some of her fans a little puzzled. If you take a look at the setlists of her current tour, you will quickly see that AVRIL LAVIGNE was playing for 90 minutes one or two weeks before the gig in Cologne. At the first shorter performance, it was then rumoured that the musician was ill and couldn't sing much. If AVRIL LAVIGNE was still ill in Cologne, this could explain her performance that evening. Vocally she seemed okay, but often she let the audience sing (along).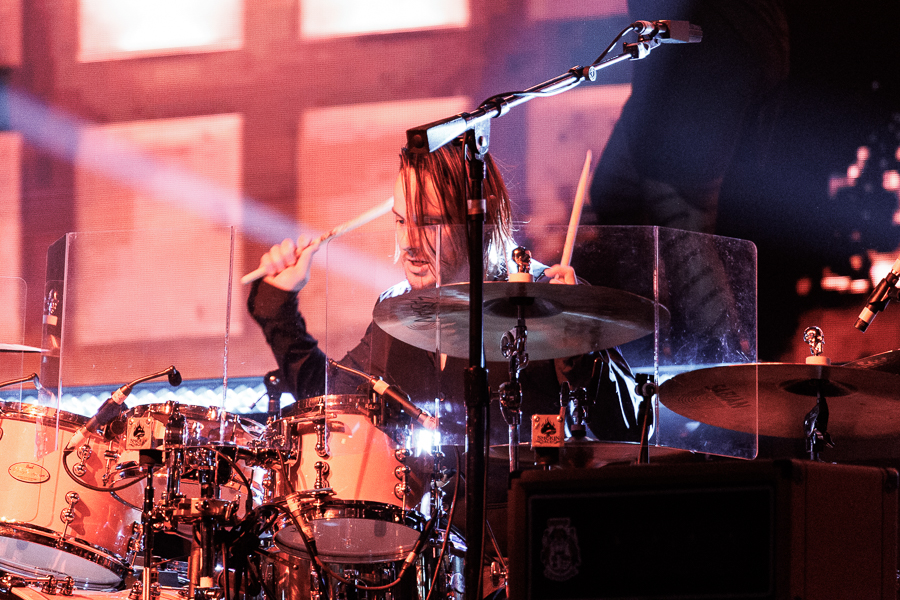 In addition, she seemed quite lifeless and lacking in expression on stage. Yes, she did one or two cartwheels and danced quite lively with PHEM to the SPICE GIRLS song 'Wannabe', but apart from that the performance was unfortunately a bit bloodless. Musically, AVRIL LAVIGNE offered a mix of all her seven albums with a slight focus on the last studio album 'Love Sux'. 13 songs instead of the 16 she started the tour with. Nevertheless, fans did not have to do without her hits like 'Complicated', 'I'm With You', 'Girlfriend' or 'Sk8er Boi'.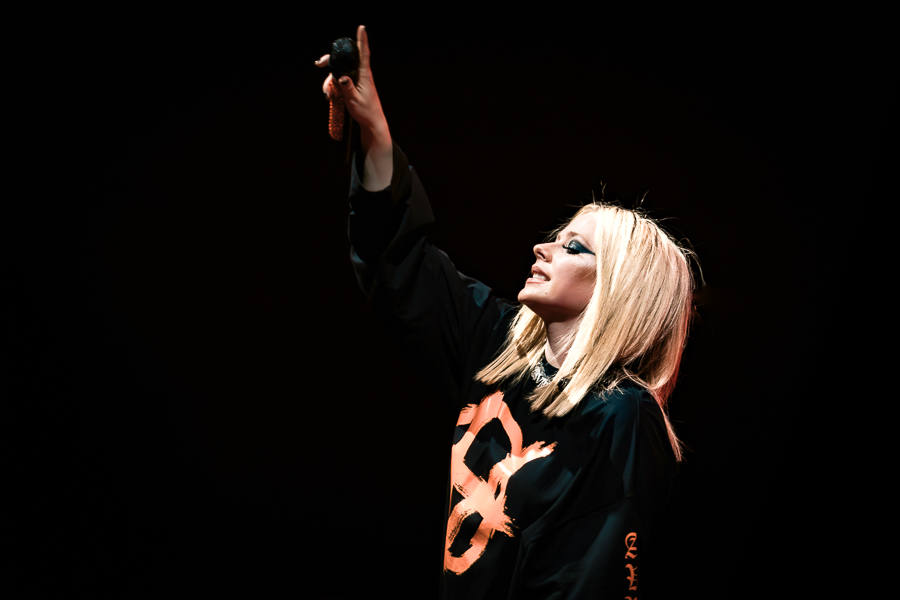 Setlist

01. Bite Me
02. What the Hell
03. Complicated
04. My Happy Ending
05. I'm a Mess
06. Wannabe
07. Love Sux
08. Girlfriend
09. Love It When You Hate Me
10. Sk8er Boi
11. Head Above Water
12. I'm With You
13. Here's to Never Growing Up
Rating

Music: 7
Performance: 5
Light: 8
Sound: 8
Total: 7 / 10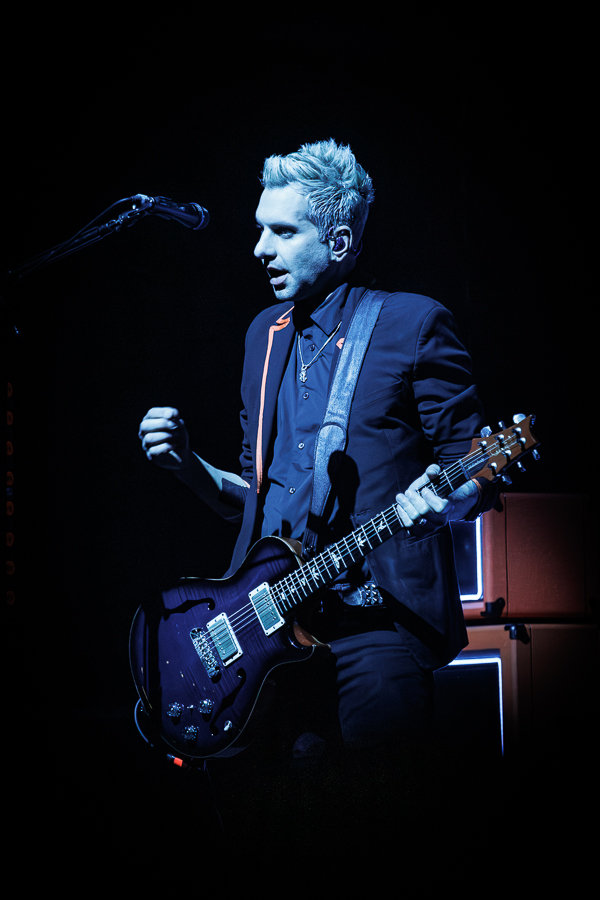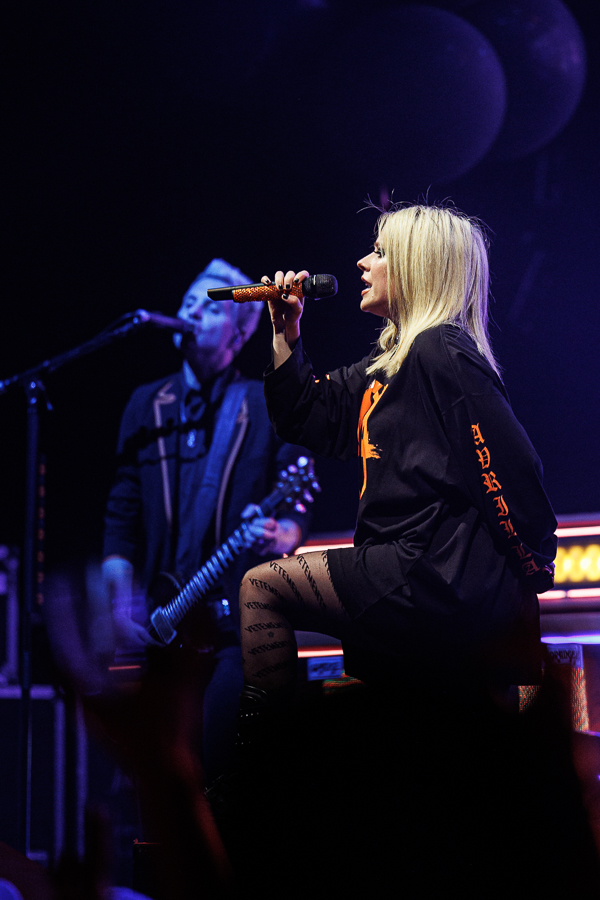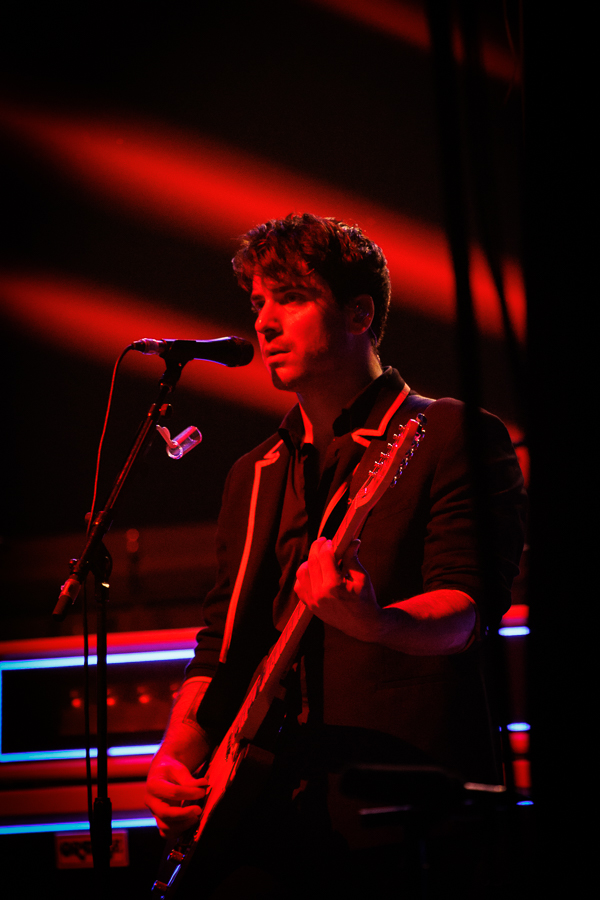 All Pictures by André Wilms