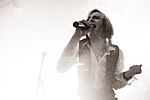 Röhre, Stuttgart, Germany
4th February 2008
CINEMA BIZARRE
CINEMA BIZARRE is a German Glam-Pop / Rock band founded in 2005. Their sound is a mix of guitar Rock and electronic sounds which remembers a little bit of the times of New Wave. Managers of the band are Tilo Wolff, singer and front man of the band LACRIMOSA, and Eric Burton, singer of the band CATASTROHE BALLET. On December 7th, 2007, the second single of CINEMA BIZARRE, 'Escape To The Stars' appeared; the song contains a sample of DEPECHE MODE's 'Everything Counts'.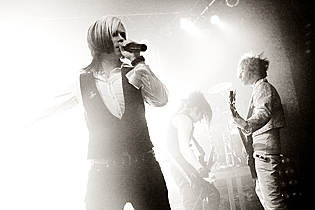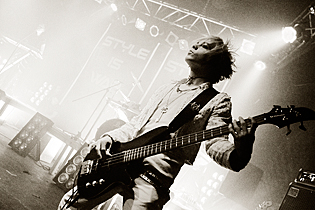 Music & Performance

Even before the intake the youthful fans gathered in front of the entrance. Any bystander could get a feeling to be on a chicken farm, on every suspected sighting the fans began to shriek and shout, so even a hardcore Metal fan would become deaf. There was no stopping on the admission, the mob stormed forward and everybody had to fear to get trampled down, I almost used raw violence to find a place where I could stand in peace. As CINEMA BIZARRE entered the stage the fans went into another state of frenzy, their shouting and shrieking reached unspoken highs.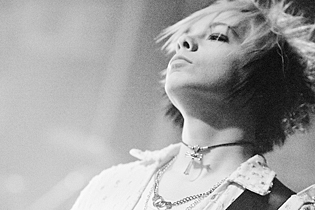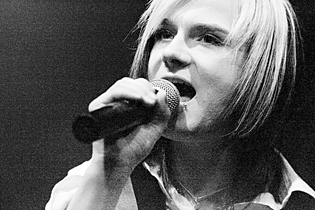 Unfortunately I could not notice much from the guys on the stage on my position so the show they presented is rather hard to describe. I also regret that I couldn't hear the music and sound as well cause of the infernal screaming from the fans so it is very difficult for me to judge them fairly. Musically I must say CINEMA BIZARRE is not my taste but what they presented on the stage was technically real good and sophisticated.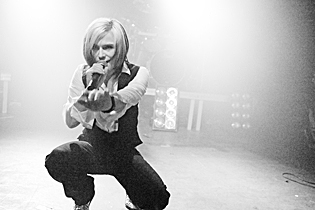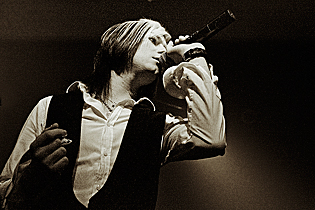 They had slight difficulties with the sound on the first two songs but managed to solve these problems really fast. CINEMA BIZARRE logically lack certain professionalism for a newcomer band but they're still in the beginning of their careers which will surely continue to go up steep. As I already mentioned the musical direction of CINEMA BIZARRE is not my taste but everybody feels it differently. The boys on the stage rush their fans into another state of frenzy and bring them really in a rush of ecstasy. This evening probably remains an unforgettable experience for me and the fans.
Rating

Music 7
Performance 7
Sound 7
Light 6-7
Total 6.9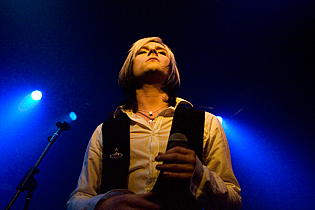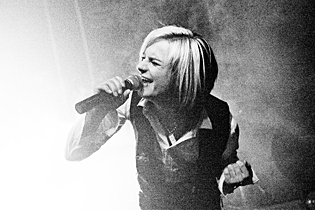 All pictures by Ruth Gräbeldinger
{jos_sb_discuss:17}