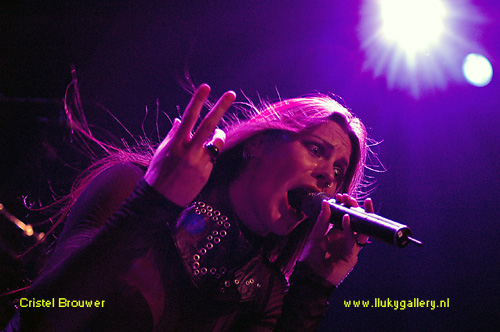 Effenaar, Eindhoven, The Netherlands
September 23rd 2005
After Forever
Outside of the venue you can see they are not even finished with all the building and constructing but they are heading in the right direction though. While waiting in line for the guest list tickets our high heals sunk away in the sand but in the meantime we could admire the bat cave like office in which these tickets were distributed. The alarm system was not working as it should for while we were waiting there it went off three times. When entering the venue you have to climb a beautifully red carpeted staircase to reach the wardrobe. After this you enter a hall with bathrooms (which were out of paper half way through the evening) and the stairs to the main hall. If you have ever been in the old Effenaar you'll be surprised to see how big it is now. Everyone is though off, for there is even a wheelchair lift to get up the platform, where you have a better view of the stage. All in all this seems to be a great make over and a new pop temple has risen. The venue has not even been opened officially but tonight After Forever could present their new album there.


Music
The show started with 'Enter' intro off course, building up the tension for their first song 'Enter'. 'Living Shields' offers great contrast between the deep grunts of Sander and the high notes of Floor. Somehow it reminded me of the old After Forever although they have seem to taken a completely different road. 'My Choise' and 'Taste the Day' were brought acoustically with a cellist on stage, acoustic guitar and keys. Both songs were performed well, but there was something missing, it did not completely reach and touch the audience. That might be a challenge for future shows. For 'Monolith of Doubt' there was a surprise for their old keyboard player, Jack Driessen, joined them for this one song. After playing us their new single 'Being Everyone' they had another surprise for us, they performed a fantastic cover of 'The Final Countdown', the hit of Europe. I had not expected them to play 'Strong' yet for it has such an emotional load, but they did and it gave me chills. Although many unfortunately thought of it as a time to chat with their neighbours. In between 'Follow in the Cry' there used to be a bit of funny music from a children's tv show but now there was a piece of Latin music to spice our spirits, this was a result of their Latin American tour.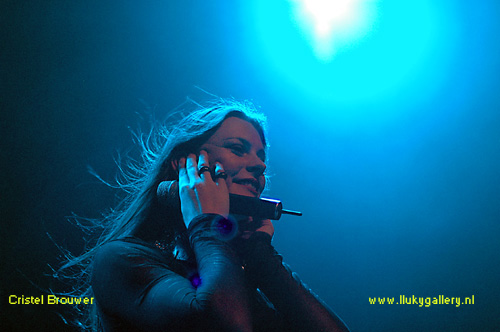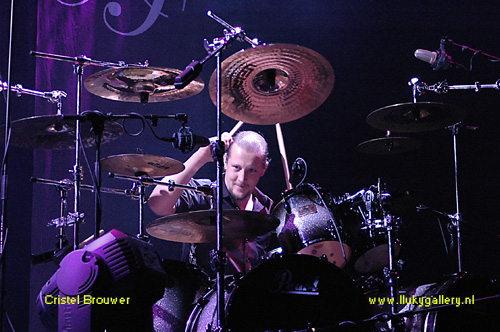 Performance
The curtain dropped and bang! There they were, full power from the start.
On stage there were three platforms, one for Joost, one for André and a smaller one in the middle on which the others took place at times. Floor even joked about it for it makes her even taller than she already is. That might be true but on the other hand more people got the chance to take a glance at those cute red boots she was wearing. Floor had a great line up of outfits gathered for tonight, some more successful than others. Her see through cat suit was not appreciated by all. 'Living Shields' started with great purple lights at Floor and thundering drums, an impressive start. At one point during the show the guys had the stage to themselves, according to them, reason enough for a party. They did rock the venue, but happily welcomed Floor back to rock some more. At the end of the show their album was presented to them and they even got the Japanese edition of it. Then they received flowers from the fan club, after these treats we got a treat as well, a making of the video and then the video of 'Being Everyone'. It was fun to see all those fans on their Latin American tour and we got to see how they were shooting at the boat where part of the video takes place and we saw views of the land. All in all the video gives you a nice impression of their show, the reason we had to miss them here so long.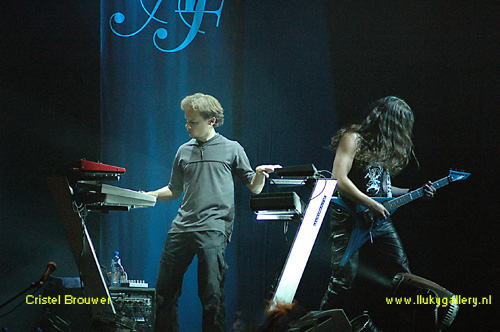 Set list
01. Enter (intro)
02. Come
03. Boundaries Are Open
04. Living Shields
05. My Pledge of Allegiance #1
06. Beyond Me
07. Attendance
08. No Control
09. My Choice (acoustic with cellist)
10. Taste the Day (acoustic with cellist)
11. Free of Doubt
12. Monolith of Doubt
13. Only Everything
14. Face Your Demons
15. Being Everyone
16. The Final Countdown (Europe cover)
17. Strong
18. Digital Deceit
19. Forlorn Hope
20. Follow in the Cry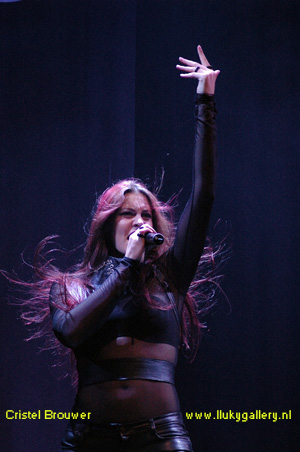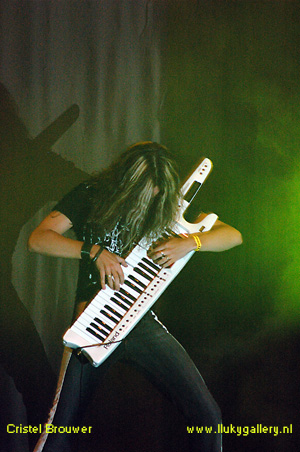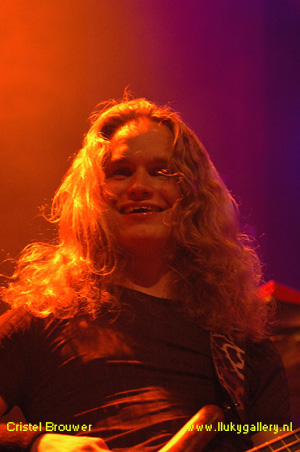 Rating
Music 8
Performance 9
Sound 8
Light 9
Total 9 (8,6)