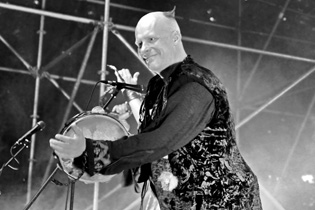 Villapark, Regensburg, Germany
31st July 2009
Corvus Corax, Zwielicht

On this sunny, warm Friday evening, it was a joy to me to make my way to the Villapark Festival in Regensburg. The festival area is situated next to the Danube and consists of an old royal villa which looks rather like a castle with its towers and a great park. Would be the perfect location for bands like Corvus Corax and Zwielicht...
Zwielicht
ZWIELICHT is a Middle Ages rock band founded 2007 in Regensburg. Their German-speaking music distinguishes itself by unusual instruments like harp, bassoon, violin and recorders. Their most recent and at the same time also their first album is called 'Zeitlos'.
www.myspace.com/zwielichtband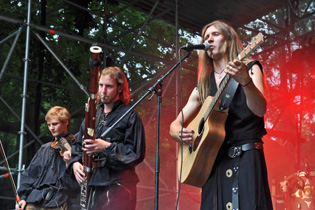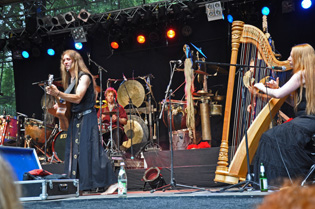 Music & Performance

With good half an hour delay, the band 'Zwielicht' entered the stage. A few band members had probably become victims of the public local traffic. But nothing could disconcert them and they motivated the brightly mixed audience with their songs and sayings for dancing. The band appeared very sovereign, although they had to change their programme several times due to the fact that they didn't know exactly how long they might play. I am sure that we will hear from ZWIELICHT in the future anyway…
Setlist

01. Tanz
02. Das Urteil
03. Haut an Haut
04. Der Prediger
05. Seelenfänger
06. Bei Hofe
07. Schwarzer Engel
08. Hexenschuss
09. Nach der Schlacht
10. Zwielichtige Gestalten
11. Fackelzug
12. Galgenvogel
Rating

Music: 6
Performance: 5
Sound: 7
Light: - (daylight)
Total: 5.8 / 10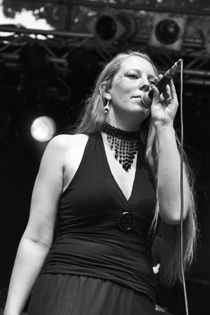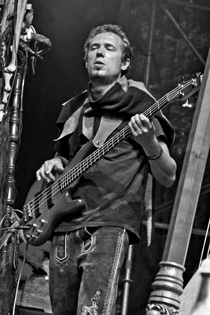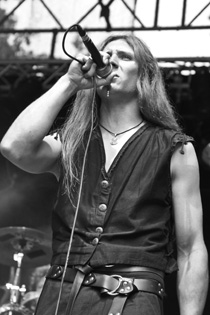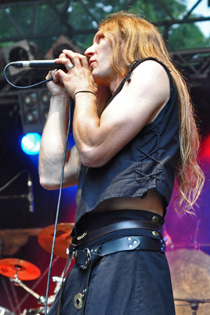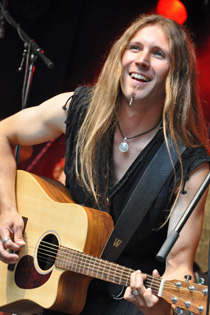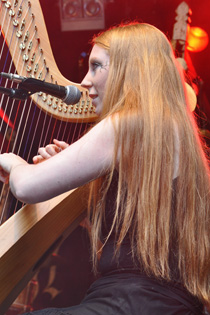 Corvus Corax

In 1989, the East German Middle Ages band CORVUS CORAX - which is also known under the name Kings of the Minstrels - was founded. Since 1993 when they appeared for the first time on the Kaltenberger Ritterturnier, they are there habitués; indeed, they already had appearances in whole Europe and Japan. Beside Middle Ages markets we could experience them this year, however, already with "Cantus Buranus II", the continuation of their "Carmina Burana" text setting. Their latest studio album appeared in 2006.
http://www.corvuscorax.de/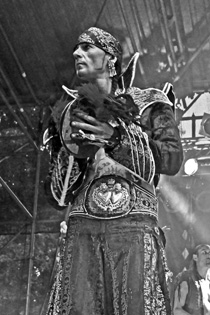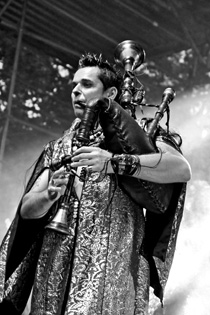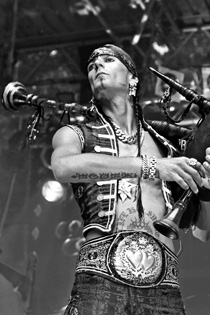 Music & Performance

At about 8:30pm, Castus Rabensang (voice / bagpipes / shawm), Venustus Olere (bagpipes / schawm), Tritonus der Teufel (bagpipes / schawm), Hatz (drums), Harmann der Drescher (drums), Ardor vom Venushügel (bagpipes / schwam / Trumscheit), Patrick der Kalauer (Davul / kettledrum) and Jordon (bagpipes / schwam) entered the stage. From the beginning, they had won the listeners over. With songs like 'Venus Vina Musica' they invited the audience for joining in the singing and to dance to their mainly instrumental songs. The mood was increasing continuously and one climax followed the next. After some additions, the concert came to an end at about 10:00pm. In this summer evening we could feel like in the Middle Ages in the Regensburger Villapark!
Rating

Music: 8
Performance: 7
Sound: 8
Light: - (daylight)
Total: 7.7 / 10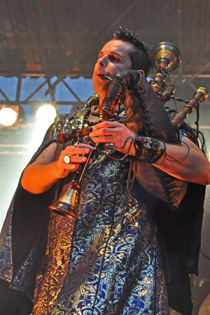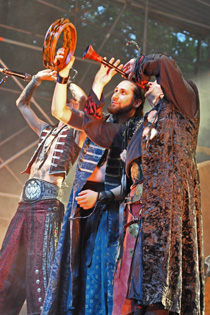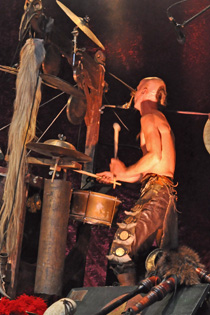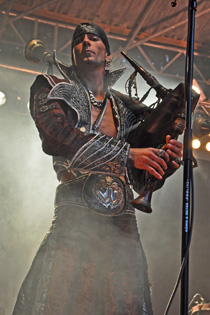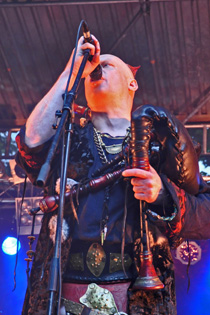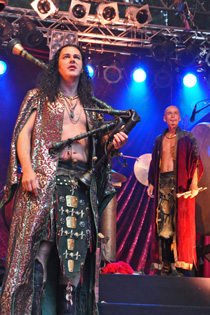 All pictures by Erika Knepper (
This email address is being protected from spambots. You need JavaScript enabled to view it.
,
http://www.myspace.com/antecanis
)
{jos_sb_discuss:17}