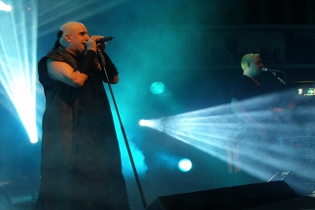 Garage, Saarbrücken, Germany
28th September 2010
ASP
Already seen ASP @ Alte Eisenbahnhalle in Losheim last year with an breathtaking performance, I was quite excited when I heard, that Alexander Frank Spreng (Asp) and his fellowship would haunt Saarland again with their "Es Lebe Wir!"-Tour…
That fact is really astonishing, because ASP proclaimed, that they want to pause after several long and hard years, especially like the last ones with releasing the 'Zaubererbrüder - Liederzyklus' (2008), 'AKOSAMA - Horror Vacui Live' (2008), the 'Zauberebrüder unplugged DVD' (2009) and touring "Wer sonst?" (2009). It seems that the "black butterfly" never falls asleep and is doomed to constantly working due to his devouring desires… The current tour "Es Lebe Wir!" is a gift for their fans; as ASP said: only the band without any support and without any friends, just pure ASP for roundabout 180 minutes followed by a signing session.
http://www.thetalesofasp.com/
/
http://www.myspace.com/thetalesofasp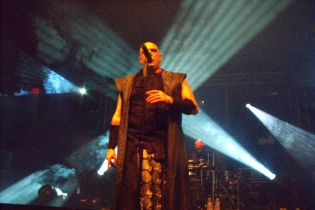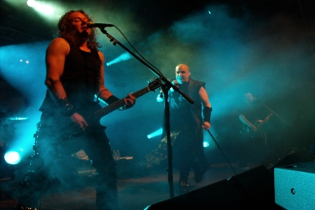 Music & Performance
Just in time, the "black butterfly" ASP entered the stage one by one in dim light intoning their intro 'Kyrie Eleison' followed by 'Maybe'. Although this start was not impulsive, the audience was freaking out right from the beginning! But then all hell broke loose due to one of the classics that should never be missing on a concert, 'Schwarzer Schmetterling' (black butterfly). No time to rest at all, it was already time for 'Denn ich bin der Meister' and 'How far would you go', two songs that drove the audience into sheer madness. A very beautiful song, released on the same-titled EP 'Nie mehr' was offered to the fans, which fitted the atmosphere very well. ASP went on performing with a song composed due to the fans: 'Wer sonst?'. The fans started yelling again and were in high spirits. 'Weltunter' was quite funny to celebrate with the "black butterfly", because the audience was insistently asked to shout along. Well, it seemed that this duty was not as easy as it seemed which led Asp to the comment: "Buddies! We have to talk…!" Divided in male and female parts and fair instructed how to sing along, the audience finally made it and was rewarded with 'Demon Love', one of my favourites, and 'Me'.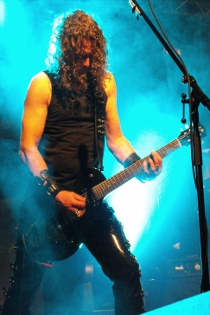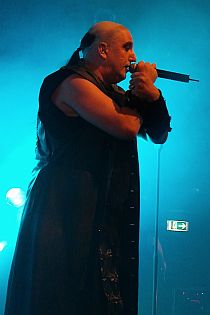 ASP really seemed to enjoy the show and so we had the pleasure to listen to two club hits, 'Raserei' and 'Duett (Das Lied der Incubi)'. Reaching the boiling point, because meanwhile every song was followed by extraordinary cheers and jubilations, it was time for 'Die kleine Ballade vom Schwarzen Schmetterling'. In the forefront of the tour, fans were asked which song ASP should definitely play on the upcoming shows and in my opinion with 'Biotopia' they chose one of the best songs ASP ever wrote… With 'Krabat', out of their most impressive release 'Zaubererbrüder Liederzyklus', another masterpiece was offered to the audience. Then it was time for the obligatory intermezzo. Asp showed his abilities as a singer and asked the fans to response to his singing parts… no doubt at all, on which side there was the better singer(s)! Three club hits again followed this fun part: 'Kokon', 'Und wir tanzten (Ungeschickte Liebesbriefe)' and 'Sanctus Benedictus'. At any time, ASP understood pulling the strings and keeping the audience in mood. 'Werben' was the last song of ASP's official playing time that was supported by everyone in the audience and it was obvious that this could not be the end of an incredible evening so far!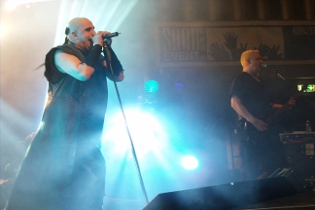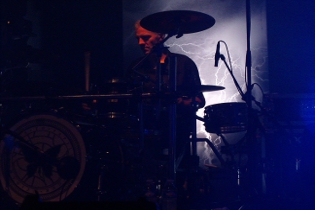 As usual, the audience started yelling out loud "Wir wollen brennen!" ("We want to burn!") over and over again… so coming back on stage again, ASP was quite stunned and overwhelmed. The fans were richly rewarded with a very rare performance or let's say maybe a premiere! ASP played 'Isobel Goudie', a song one was offered as a present whether one had bought all 4 releases of 'Ich bin ein wahrer Satan'. Followed by 'Schwarzes Blut' and 'Sing Child', two more hits from ASP's unbelievable career the band's mastermind gave in and so, they performed 'Ich will brennen!'. For sure the crowd went overboard and totally freaked out. After that, it seemed an evening full of pleasure would come to an end and ASP left the stage for the second time. But they got it wrong, because audience don't stop shouting for an encore… and it should gain it! 'Ich bin ein wahrer Satan' was the last song and ASP was visibly overwhelmed and stunned by the audience's reaction. No doubt at all, that the following signing session was a great pleasure for all participants.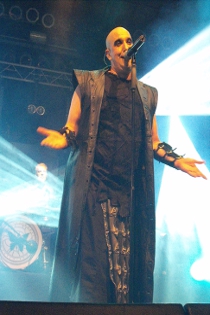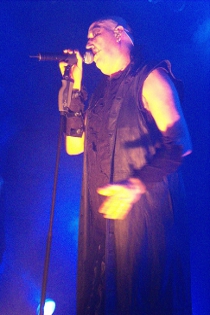 What else can I say? ASP really is capable to catch the audience and is great performer. I really enjoyed the show and it was a pleasure to see that the artist enjoyed it, too! With 'Isobel Goudie', the audience was really honoured… I'm quite feeling blue that I'm not able to enjoy the unplugged-tour in winter due to the fact that tickets in the only location I'm able to attend were sold to fast…
Setlist

01. Intro / Kyrie Eleison
02. Maybe
03. Schwarzer Schmetterling
04. Denn ich bin der Meister
05. How far would you go
06. Nie mehr
07. Wer sonst?
08. Weltunter
09. Demon Love
10. Me
11. Raserei
12. Duett (Das Lied der Incubi)
13. Die kleine Ballade vom Schwarzen Schmetterling
14. Biotopia
15. Krabat
16. Intermezzo / Choir
17. Kokon
18. Und wir tanzten (Ungeschickte Liebesbriefe)
19. Sanctus Benedictus
20. Werben
---
21. Isobel Goudie
22. Schwarzes Blut
23. Sing Child
24. Ich will brennen
---
25. Ich bin ein wahrer Satan
Rating

Music: 10
Performance: 10
Sound: 9
Light: 9
Total: 9.7 / 10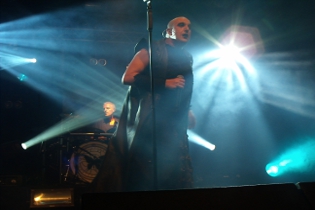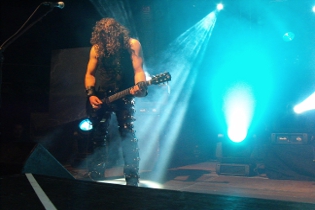 All pictures by Björn Butzen
{jos_sb_discuss:17}