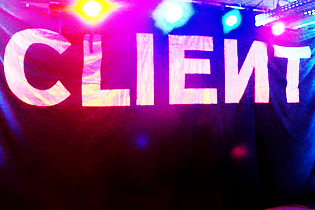 Beatlemania, Hamburg, Germany
7th October 2010
Client
CLIENT is a futurist British musical group from Rotherham, England who have toured extensively throughout Europe and Asia. They are most popular in Germany where they have had most commercial success. They combine Scandinavian airline hostess uniforms with glamour-girl aesthetics and harsh electronics to create a sound reminiscent of early forays into electronic sound manipulation and New Wave.
Their uniforms have become their trademark. Their current album 'Command' was released 1.5 years ago, the new single is called 'Make me believe in you' (download only single on iTunes, Musicload, Napster...). The original band members Kate Holmes (keyboard) and Sarah Blackwood (vocals) were formerly known only anonymously as Client A and Client B.
http://www.client-online.net/
/
http://www.client-online.de/
/
www.myspace.com/client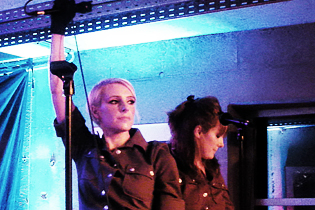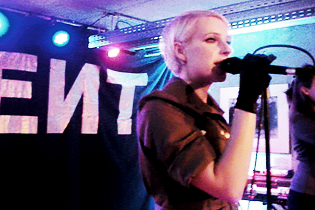 Music & Performance

The "Beatlemania" during the day is an exhibition about the BEATLES and situated close to the famous red-light district "Reeperbahn". I entered the venue at 9 o'clock and just in time at 9.30 pm Kate and Sarah entered the stage and started the show with 'Satisfaction'. In the past, on stage mostly they were supported by different musicians; this time only the both original band members Kate and Sarah performed the gig. The small stage was decorated in a minimal style, only the keyboard of Kate and the both microphones were arranged in front of a CLIENT banner in the background. A light show was missed - only three static yellow tops and four coloured lights from back "lighted" the stage. Kate and Sarah were dressed in uniforms like usual and bewitched the crowd with their cool British charm. The crowd in the well-filled club enjoyed the show and followed willingly the animation to clapping hands and singing along. The set all in all included sixteen songs from different periods of the band history.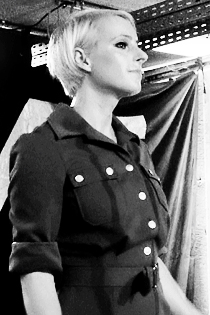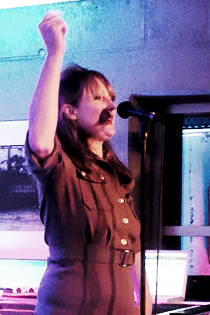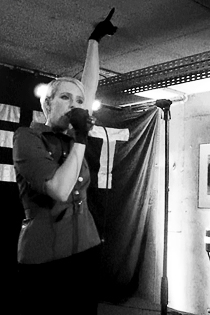 After 'Pornography' they finished the main set and left the stage. The first encore included three more songs before Sarah and Kate left the stage again after 'Drive', but the crowd still was yelling for another encore and they had to come back for a further song and finished the show finally by 'It's Rock'n'Roll'.
Setlist

01. Satisfaction
02. Client
03. Lights Go Out
04. Radio
05. Lullaby
06. Can You Feel
07. Blackheart
08. Pills
09. Rock'n'Roll Machine
10. Price Of Love
11. In It For The Money
12. Down To The Underground
13. Pornography
---
14. Tuesday Night
15. Here And Now
16. Drive
---
17. It's Rock'n'Roll
Rating

Music: 8
Performance: 8
Sound: 9
Light: 0
Total: 7 / 10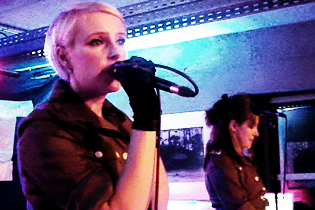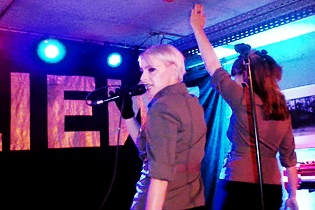 All pictures by Carsten Leopold
{jos_sb_discuss:17}